Program Details
Code: ZAKG0495P
Anti-Rhino Poaching Awareness in South Africa
Travel to the African bushveld to participate in anti-rhino poaching awareness efforts and wildlife research studies.
Program Information
Get an unfiltered look into some of the most remarkable wildlife and landscapes the continent has to offer. As a member of our wildlife conservation and anti-poaching awareness team you will spend time in the field and attend lectures and practical lessons to help you develop a thorough understanding of the ecosystem and how you can make an impact in conserving it. This program's objectives is aligned with the UN Sustainable Development Goal #15, Life on Land.
United Nations Sustainable Development Goals
Overview
South Africa is home to a wide range of fauna and flora, many of which are endangered. Our international conservation team in Limpopo works towards conserving and collecting vital data on the species found on Karongwe Private Game Reserve.
The program focuses on creating an increased awareness around anti-rhino poaching but participants will get involved with a wide range of routine wildlife conservation activities.
Depending on the needs of our partners, our projects involve various wildlife species, including leopards, lions, cheetahs, elephants, buffalos and rhinos. All our research is conducted in conjunction with our partners, including the Endangered Wildlife Trust and SAN Parks.
No special skills or qualifications are required to join this program, as we help you obtain the skills and knowledge necessary to successfully participate in and complete the anti-poaching awareness program.
Highlights:
- Experience a unique African bush adventure in a private game reserve
- Be part of crucial anti-rhino poaching efforts in South Africa
- Learn new wildlife tracking and research skills
- Live and work and alongside experienced FGASA qualified field guides
- Immerse yourself in the local area and pay a visit to the Blyde River Canyon in the Drakensberg Mountains, a UNESCO World Heritage Site
- Contribute to UN Sustainable Development Goal #15, Life on Land
Testimonial
Taking part in this programme has been one of the best decisions I have made in my life, I had a fantastic experience and have found a career that I am determined to follow in. Every experience that I had was incredible. One of the best parts about being a volunteer for GVI is that I immediately felt a part of the team amongst both the staff and the other volunteers – we all worked together and helped each other out. The staff are incredibly knowledgeable and keen to share their ideas and experiences which meant I came away with a new mind set.
Program Details
GVI Live
19 Sep
"You're never too old,...
"You're never too old, too wacky, too wild, to pick up a book and read to a child." - Dr Seuss Learn a little about the [...]
21 Sep
The world will know Peace...
The world will know Peace One Day. There are thousands of humans out there, working to educate, to contribute, to solve. [...]
Posts from the Field
South Africa is the ultimate gap year destination, there are so many beautiful places to see but there are also many opportunities [...]
GVI Blog
We count down our 10 favourite organisations that help give back to endangered animals around the world.
Project Life
Our staff in South Africa will provide all participants with the necessary training and knowledge. You can look forward to:
- attending comprehensive lectures about anti-poaching and its impacts
- receiving training to learn more about fundraising initiatives
- learning more about delivering environmental education in local communities
- learning to use wildlife research equipment
- tracking and monitoring mega-herbivores and large mammals

When you are not on a research game drive, attending a lecture or working on your awareness initiatives, you will be entering the data you have collected, some of which will be utilised by the Endangered Wildlife Trust.

Accommodation
You will be staying in a fairly rustic setting with shared sleeping arrangements in an old farmhouse. You will however have access to solar powered electricity and flushing toilets. Participants will share facilities such as bathroom, kitchen and living areas and camp cooking and cleaning duties are allocated on a rotational basis.
Project Details
The project details will be determined by our partners, and will change as new needs arise in the field.

The anti-rhino poaching awareness aspect of the program comprises of:
- Attending lectures about poaching and how it affects the ecosystem
- Environmental education efforts to create awareness in the local schools and communities through fun activities
- Research game drives
- A workshop about anti-poaching efforts and how it positively impacts reserves, hosted by a SAN Parks representative
- Fundraising initiatives to promote and strengthen our anti-poaching trust

Please note that, due to confidentiality and health & safety regulations, no participants will be directly involved with the field activities of our anti-poaching unit.

In order to ensure that participants receive a holistic understanding of the fine balance of this ecosystem, they will take part in:
- setting up camera traps to capture the animals' movement and behaviour
- mastering the skill of tracking to identify different wildlife species
- make use of radio telemetry equipment to monitor animals
- cheetah kill utilisation studies (This involves setting up camera traps near fresh kills to observe how much time the cheetahs spend on their kill and what potentially encourages them to leave. The traps capture not only cheetahs but all subsequent activity occurring on and around the kill).
- herbivore sex/age ratio and its effect on predator movement
- elephant impact vegetation surveys to monitor the impact on sensitive areas of the reserve
- community projects that teach the importance of conservation
- darting/fitting radio collars to predators
- invasive vegetation species eradication

How this project makes a difference
Our participants play a vital role in creating an increased global awareness of anti-rhino poaching through conservation initiatives and environmental education. Your fundraising efforts also assists in providing our anti-poaching unit with the resources required to combat poaching.

The research data gathered in the field is used to give an accurate picture of the predators' impact on prey populations, determine social structures, genetics, and spatial movement of the animals. Rhino spatial movements are specifically noted to allow for focused efforts in those areas. This vital information helps maintain a healthy balance of these natural resources and species, and helps to conserve some of Africa's most important ecosystems.

All the data that we collect is shared with the Endangered Wildlife Trust to aid them in their efforts to minimise the number of endangered species.

Limpopo's short, mid, and long-term objectives
All of our programs have short, mid and long-term objectives that fit with the United Nations Sustainable Development Goals. This enables us to report on our collaborative impact across the world in a streamlined manner, measuring which UN SDGs we are making a substantial contribution to. Furthermore, this will help our local partners and communities measure and visualize their contribution to the UN SDGs.

Upon arrival to base, you will be educated about the history of the UN SDGs. You will learn about the specific goals of your location, the long-, mid- and short-term objectives, and also clarification of how your personal, shorter-term involvement contributes to these goals on a global level.

Our aim is to educate you on local and global issues, so that you continue to act as active global citizens after your program, helping to fulfil our mission of building a global network of people united by their passion to make a difference.

Specific long term objectives you will be contributing to in Limpopo:
1) To provide long term and consistent data for Karongwe Reserve Management to assist with Reserve Management decisions based on scientific data
2) Increase local awareness of GVI's purpose and impact on Karongwe PGR
3) Increase scientific output
4) Contribute to three large scale reserve management projects alongside the Warden in accordance with the Reserve's Management Plan
5) Increase our in-country capacity by providing environmental and conservation education and training
6) Increase our in-country capacity through community upliftment projects
What's Included
24-hour emergency phone

24-hour in-country support

Access to Alumni Services and Discounts

Airport pick-up (unless otherwise stated)

All necessary project equipment and materials

All necessary project training by experienced staff

Location orientation

Long term experienced staff

Meals while on project (except on work placements for long term internships)

Safe and basic accommodations (usually shared)

Welcome meeting
What's Not Included
Additional drinks and gratuities

Extra local excursions

Flights

International and domestic airport taxes

Medical and travel insurance

Personal kit

Police or background check (where necessary)

Visa costs
Exploration
Participating with GVI not only allows you to work on programs assisting disadvantaged communities or endangered ecosystems but it also offers wonderful opportunities to travel in the local area in your down time or further afield either before or after your program. Below is some information on trips and travel options in South Africa.

Side Trips Included
While at the Karongwe Base, participants will visit the renowned Khamai Reptile Park as part of the training. Later on during the phase, participants are also taken to a local curio market where a variety of quality carvings and other gifts are sold.

Optional Side Trips
Participants at base have one day off per week. For longer duration participants, at the end of each 4 week cycle there will be the opportunity to take 4 consecutive days off.

Independent travel from Karongwe is best done by renting a car, something participants usually do in groups to make it more economical. Bear in mind there are additional costs associated with pick-ups or drop-offs at the reserve gate.

Hoedspruit, the nearest town is about 45 mins drive away. In the area around Karongwe Game Reserve you can visit the Kruger National Park, with entry gates no more than an hour drive away. There's also the 'panoramic route' which takes you on various scenic drives along the edge of the Drakensberg escarpment, the Blyde River Canyon and to the historic towns of Pilgrims Rest, Graskop (where Harry's Pancakes will serve you the best pancake on the planet!) and Sabie, where you can also book onto a variety of adventure activities such as zip-lining, quadbiking, canyoning and hiking, or just chill out with a picnic lunch at one of the many nearby waterfalls.

Further Travel Opportunities
South Africa has a wealth of fantastic opportunities for further travel available for you to explore, should you wish to extend your stay at the end of the course. Possibilities include the spectacular Drakensberg Mountains, the beauty of the Kalahari Desert, historic Zululand, the vibrancy of Cape Town (check out GVI's Cape Town volunteer programs!), the fantastic Garden Route along the Southern Coast, the world-renowned National Parks of Kruger and Hluhluwe-Imfolozi, and many more highlights that will leave you wanting more. Talk to our support staff about some options for you to explore!
The Team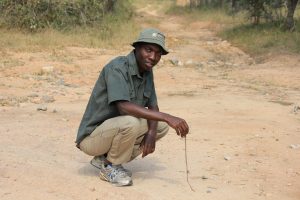 Kutullo Shai
Research Assistant
Meet Kutullo, our brilliant research assistant in Limipopo, South Africa. He spent most of his childhood years in the bush looking at birds, trees and some reptiles. It is then that his love for wildlife began and he was fortunate enough to be part of the GVI Community programme when he was about 12 years old.

At that time they had a competition between the learners at his school and the prize was a research drive at Karongwe with GVI. Fortunately his group won the competition and he decided what he wanted to do. He worked hard at school and after high school he was offered a bursary to do Environmental Education Studies at the Southern African Wildlife College.

After his studies it did not take long for him to be reunited with GVI. He was offered a scholarship for three months and he then did his FGASA Level 1. Soon after that he was offered a job.

"That was the best day of my life to have finally reached my dreams with the company that gave me all the interest."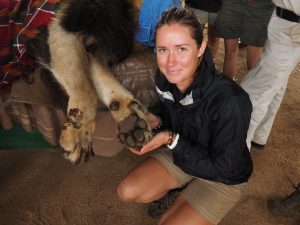 Leah Brown
Assistant Base Manager
Meet Leah, our brilliant assistant base manager in Limpopo, South Africa. She spent the best part of her younger years at zoos or wildlife parks fascinated by the exotic animals behind enclosure walls.

It wasn't long after leaving high school that she completed a diploma of animal technology in the hopes that she could win herself a position as a zoo keeper, which unfortunately proved much more competitive than she thought. After working as a veterinary nurse for 2 years, she knew this wasn't where her heart was and applied for the 6 month internship at GVI Karongwe, South Africa.

During her internship she attained her FGASA Level One and her dreams of one day working with wildlife she had always been captivated by started to become a reality. In December 2015 she was offered a position with GVI.

"It took me all of 30 seconds to fall in love with the South African bush. Observing these incredible animals in their natural environment cannot be explained, it must be experienced. Not a day has gone past when I don't consider myself extremely lucky and privileged to be living out my dream."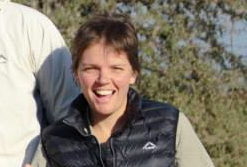 Kate Arbon
Research Assistant
Meet Kate, our research assistant in Limpopo, South Africa. Kate's first contact with GVI was in 2004, as a volunteer on the wildlife research expedition in Limpopo, fulfilling a childhood ambition to see lions in the wild.

After the program she returned home to the UK to study for a degree in Biology and spent time volunteering at a zoo giving talks to the public on reptiles and creepy crawlies, but never forgot about her experience in South Africa or stopped wanting to go back. Finally in 2015 she got the chance to return and gain her FGASA level 1, after which she was offered a job at GVI - back at the very same program she had volunteered on over a decade earlier.

Now a research assistant at the Limpopo hub, Kate is mainly involved with the Internship program giving educational drives and lectures. Her favourite thing about the job is giving the volunteers unforgettable experiences, in particular getting people their first close-up encounters with elephants. She is also a big fan of invertebrates and has secured her place as the crazy bug lady of the house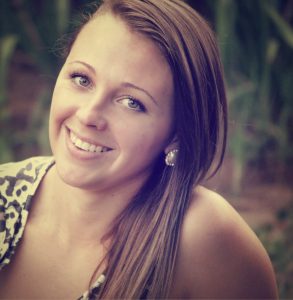 Eilene Janse van Vuuren
Science Officer
Meet Eilene, our awesome science officer in Limpopo, South Africa. Growing up in South Africa Eliene has a strong affection for the country. Being able to live and work in the bush together with her GVI family has given so much more value to her studies.

Together with this immense passion, she finds it extremely rewarding to educate volunteers and interns from around the globe on specific research focussed areas as well as general wildlife management in South Africa.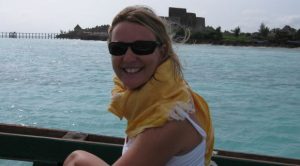 Shayle Havemann
Director of Programs
Meet Shayle, our innovative and driven director for all our projects around the world. She has two honours degrees, one in Industrial and Organisational Psycology, and another in Developmental and Education Psycology. Shayle also has over 10 years experience in setting up, managing and evaluating environmental and community programs across Africa, Asia, Europe and Latin America.

She is well-practiced in facilitating meaningful and effective intercultural engagement and this makes her the perfect person for overseeing our operations in the multicultural country of South Africa.

When not attending meetings or planning her next endeavour, Shayle can be found spending time with her family or taking part in some or other exciting outdoors activity!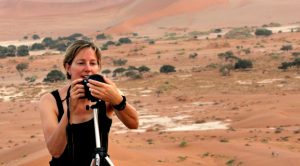 Veronica Baas
Research Assistant
Meet Veronica. In addition to being a Research Assistant on Karongwe, she's also the resident 'Mountain Coordinator'. To find out how one coordinates a mountain, we asked her to describe a typical day…

"Starting early, we head up and up and up the mountain and check our traps for any small mammals.  If we caught any, we record the data and then release them.  After that, there's time to visit one of the many viewpoints or relax at the river.  After lunch, we go to look for reptiles or check butterfly traps and then it is back up and up and up the mountain to check the mammal traps again."

Veronica's favourite aspect of her job? "Seeing the excitement on the volunteers' faces when they help to locate a focus animal or seeing and sensing their awe at being at the top of the mountain, seeing the countryside below them."
Rosie Miles
Base Manager
Meet Rosie, our Base Manager in Karongwe. A former Environmental Scientist for the New Zealand government, with an honours degree in Astronomy and Planetary Geology and a qualified Field Guide, Rosie is a total all-rounder!

Having volunteered herself since she was 18, Rosie understands the value of having volunteers on Karongwe and loves to see them progress in their knowledge, skills and passion. "I love watching how volunteers that have been here for a month step it up a notch when a new lot of volunteers arrive. You feel proud to see how much they have learnt when compared to the new arrivals."

Her favourite experience on Karongwe so far? "Without a doubt, Ketswiri's four little cheetah cubs. There is nothing cuter on this planet than cheetah cubs and as they have grown they have got more and more active and curious, and more interesting to observe. If I could, I would sit with them all day long."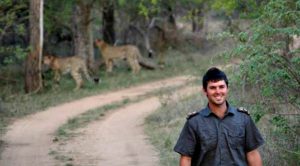 Nico Kritzinger
Research Assistant
Meet Nico, a Research Assistant on Karongwe. He was a professional guide for over 4 years before joining GVI. Although He dreams of being a storm chaser, Nico seems pretty happy to spend his free time chilling out with the volunteers, playing pool and darts with them and playing Frisbee with Zuri, the base dog.

Our favourite story about Nico is how he saved Ketswiri, a resident female cheetah. "I noticed she couldn't step on her left front leg, so I called the game warden and we got the vet in that same afternoon." The vet removed a 10cm stick which was lodged in her leg – a death sentence without Nico noticing her limp. "It did feel amazing to know we had saved her life."

What does Nico like about being based at Karongwe? Life in general! "Finding the animals, all the random awesome sightings, having a good time with the volunteers and staff and making some really good friends all round."