Program Details
Code: SCMH0455N
Seychelles Environmental Conservation Short Term Internship
Gain practical conservation experience whilst contributing to conservation efforts on an island paradise!
Our Impact
Location
Volunteer in Curieuse
Experience the beautiful Indian Ocean paradise of the Seychelles islands. We operate two bases in the inner granitic islands, both within National Marine Parks next to stunning palm-fringed beaches and forested areas. Our Cap Ternay marine expedition base is located on the NE coast of Mahe adjacent to the spectacular Baie Ternay Marine Park. Curieuse Island and its surrounding waters are rich in wildlife, the setting for terrestrial and construction programs. The paradise of the Seychelles is the ideal location to volunteer, gain new skills on our internships or enjoy a short volunteer holiday in a well-preserved and tranquil tropical archipelago.
Program Information
Join one of the leading marine and terrestrial data collection organisations in the Seychelles as an intern with GVI. Support the creation of conservation policies and take part in critical conservation research within a national park. Gain irreplaceable practical skills and knowledge on the conservation of some of the most beautiful scenery in the world while contributing towards the long-term survival of endangered species such as the hawksbill turtle.
Overview
Join a team of international volunteers, interns, staff members and partners as a short-term intern to assist on priority conservation projects. Whilst working with an abundance of flora and fauna you'll be living the island life, surrounded by the striking azure waters of the marine park.
If you are looking to learn more about conservation, contribute to a meaningful project and spend some time in an incredible location, you don't have to look any further. You'll receive comprehensive training and mentorship, giving you the opportunity to learn skills in a wide range of activities to impact your future career.
Our monitoring program and work schedules change seasonally; which projects are available will depend on the time of year you visit - speak to our team for further details. As an intern, you'll be on rotation between the different projects which gives you the opportunity to really make a difference in a variety of different ways while at the same time giving you a broad range of professional skills and experience for your future career.
You could be working with critically endangered sea turtles which nest on the island; studying nesting success in Hawksbill and Green turtles, collecting data such as tag numbers, carapace (shell) measurements and number of eggs laid or carrying out nest excavations to measure hatching success. Or, you could be helping us track down Sickle-fin Lemon shark pups for our catch-and-release project, gathering population and growth rate information on this understudied species.
Or, get involved with recording the rate of coastal erosion with our beach profiling surveys, collecting growth and reproductive data for the endemic and unique Coco de Mer palm tree, assisting in our annual census of the island's Aldabra Giant tortoise population and keeping tabs on the growth rates of hatchlings and juvenile tortoises in the nursery.
The internship encourages participants to develop their own ideas and introduce new aspects to help further their contribution to the conservation of an incredible species. Interns will be given specific leadership responsibilities as well as weekly assignments and evaluation from their mentors, who will monitor their progress throughout their stay at the hub.
After a successful internship, qualifying candidates may be given the opportunity to work for GVI or selected partner organisations in Seychelles, or in other countries around the world where GVI operate. Over 50% of GVI staff are recruited from our alumni database. Qualification for positions is at the sole discretion of Global Vision International.
Highlights


Living in one of the most visually stunning countries in the world, and working alongside local partners


Gaining unbeatable practical field experience, skills and qualifications which will help you to boost your future career, whether it be in conservation or not.


Getting up close and personal with the island's amazing wildlife: watch as a female Hawkbill turtle crawls out of the sea to lay her eggs, help sea turtle hatchlings in their journey to the sea or release a baby shark after collecting valuable measurements.


Snorkeling in crystal clear waters alongside coral, fish, turtles, eagle-rays and reef sharks, and spotting dolphins from the boat.


Experiencing breath-taking sunsets, making life-long friends and having an amazing and unique adventure amongst some of the most beautiful scenery in the world.


Program Details
GVI Live
Posts from the Field
GVI Blog
Now that you've returned from abroad, how do you express these new abilities on a cover letter or resume? It can be difficult [...]
Classroom learning only teaches you so much. Internships allow for a completely immersive educational experience.
Life on the Internship
Curieuse Island and its surrounding waters are a national park, managed by our principal in-country partner, Seychelles National Parks Authority. Our beach-front camp is located on the white sand beach of Anse St Jose and overlooks Praslin (Seychelles' second largest island), a short boat ride away.

As an intern, you'll cover a wide range of conservation efforts as you rotate between projects, however the majority of your time will be spent on foot working in the forests and on the beaches, experiencing different field techniques and varied project sites.

As part of the GVI Leadership course, a lot of focus will be placed on developing your leadership and teamwork skillset. After returning to base from your various field work responsibilities, you will undergo extra training with your mentor. The Leadership course enables you to get more involved by equipping you with the skills to lead teams and supporting logistics. At the end of the internship, you will have the necessary skills, field based experience and certifications to begin a rewarding career in the conservation field of your choice.

At the end of each workday, you will return to our base with the rest of your team to relax together, socialise, and catch up on any studying or assignments you have. Camp duties are shared on a rotational basis, and accommodation is basic, shared dormitory style. Embrace it, this is real island living!

You should expect to work 5 ½ days each week, Monday to Friday, with weekends free for you to explore the surrounding area, study, snorkel, dive and just enjoy island living.
Project Details
On this internship, you will focus on several key conservation efforts within and around the Curieuse Island National Park which may include the following:
Lemon Shark Project 
The mangrove system on Curieuse Island is an important nursery ground for the sicklefin lemon shark (
Negaprion acutidens
). GVI Seychelles is conducting a capture and release study of the shark population using P.I.T. tags and acoustic tracking. Presently, very little is known about these creatures and we hope to answer many questions such as what time of the year do they pup, what is the survival and growth rate and in which areas are they found.
Coco de Mer Survey
The endemic Coco de Mer has the largest seed of all living plants and is found only on the islands of Praslin and Curieuse. Following on from a successful census of the trees covering Curieuse Island the GVI team is now conducting a growth study of these charismatic palms.
Mangrove Distribution Surveys
Curieuse Island has the largest remaining area of mangrove forest left within the Seychelles inner granitic islands. GVI Seychelles is investigating seedling recruitment and mortality, and further determining species distribution across the mangroves.
Giant Tortoise Census
Giant tortoises were relocated to Curieuse Island in the 1980s as part of conservation efforts to protect the species. Over the last thirty years, the population has reproduced successfully and spread throughout the island. GVI conducts an annual census of the tortoise population and records key measurements on growth and distribution.
Hawksbill Turtle Surveys
Curieuse Island has some of the most important hawksbill turtle nesting beaches within Seychelles. Throughout nesting season, GVI conducts patrols of the beaches, recording data on nesting turtles and tagging females.
In conjunction with the Seychelles National Parks Authority, you may also find yourself participating in various educational campaigns and activities including mangrove replanting, endemic flora re-vegetation, beach cleans and environmental education classes.
Curieuse's short, mid, and long-term objectives:
All of our programs have short, mid and long-term objectives that fit with the United Nations Sustainable Development Goals. This enables us to report on our collaborative impact across the world in a streamlined manner, measuring which UN SDGs we are making a substantial contribution to. Furthermore, this will help our local partners and communities measure and visualize their contribution to the UN SDGs.
Upon arrival to base, you will be educated about the history of the UN SDGs. You will learn about the specific goals of your location, the long-, mid- and short-term objectives, and also clarification of how your personal, shorter-term involvement contributes to these goals on a global level.
Our aim is to educate you on local and global issues, so that you continue to act as active global citizens after your program, helping to fulfill our mission of building a global network of people united by their passion to make a difference.
Learn about the long-term objectives you will be contributing to in Curieuse:
1. Increase scientific knowledge and baseline data on the health of ecosystems on Curieuse Island
2. Increase awareness of GVI Seychelles projects and the ecological value of the Curieuse Island National Parks in-country
3. Build local capacity to support long-term conservation of biodiversity and sustainable community development in Seychelles
4. Continue to minimize our environmental impact on Curieuse Island and raise awareness of environmental issues amongst volunteers and visitors
How this project makes a difference:
Our partner 
on
 this programme is the Seychelles National Parks Authority. Data collected from your efforts will be passed to the Seychelles Ministry of Environment and participating NGOs to be used in creating local conservation policies and shared worldwide with other conservation teams and efforts.
In conjunction with our partners, we are one of the leading marine and terrestrial data collection
organisations
in Seychelles. We help local
organisations
execute projects that they do not have the manpower to do alone.
What's It like?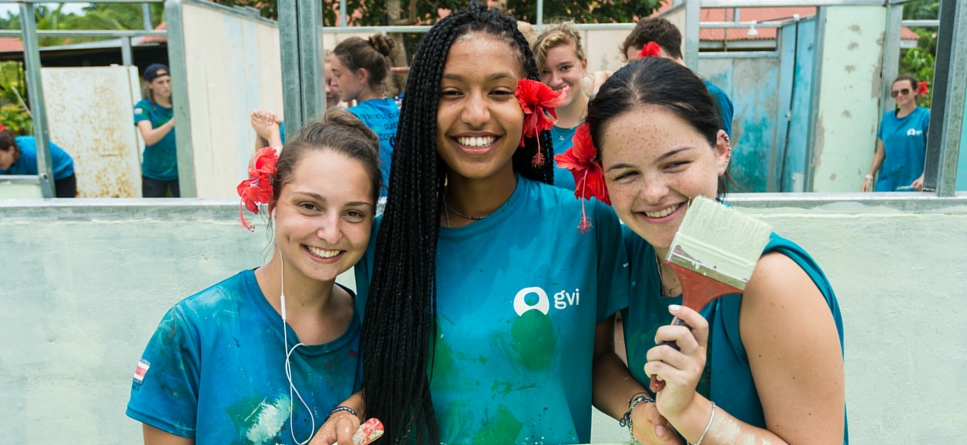 If you'd like to find out what the experience of joining a GVI project is really like, simply contact us and we'll put you in touch with one of our many Alumni.
We'll try to match you to an Alum based on your location, nationality, age, stage of academic career, gender, and program interests. This allows you to gain insights into the experience that is most relevant to you.
Depending on your location you might be able to speak to an Alum over the phone or online, or meet up with them face-to-face at a coffee shop nearby. We also run a series of small events around the world where you can speak to GVI Alumni, Ambassadors and staff members.
Our Ethics
Below is a list of core ethics and best practices we believe are essential to the operation of high quality, ethical volunteer and sustainable development programs. We believe that all responsible volunteer and sustainable development operations should focus upon these principles. If you are considering volunteering, these are some of the key considerations you should question, to ensure that your time and money contributes towards positive change.
Our 10 Ethical Commitments
Locally Driven, Collaborative Projects
We aim to design all our projects in collaboration with local organizations and communities and ensure that they are locally driven.
Clear Objectives & Sustainable Outcomes
We aim to clearly define short-, mid-, and long-term objectives with sustainable outcomes for all our projects.
Impact Reporting
We aim to track, record, and publish the impact of each of our projects.
Working Against Dependency
We aim to build in-country capacity by assisting local organizations in becoming self-sustaining.
Responsible Exit Strategies
For each local organization we work with, we aim to have a plan in place for withdrawing support responsibly.
Clear Roles & Specialized Training
We aim to ensure that ever participant is assigned a clear role and that they are fully trained and supported to carry out their work by specialized staff.
Respect for all
In all our actions we aim to respect the skills and efforts of all and seek to protect the rights, culture and dignity of everyone who engages with GVI.
Local Ownership
We work to ensure that credit for the results of any project, along with any data collected, research conduct, or Intellectual Property developed, remains the property of local organizations.
Transitioning from the Orphanage Model
We do not condone and aim to withdraw support of orphanages and residential care centers.
Child and Vulnerable adult policies
We will live by our Child Protection and Vulnerable Adult policies.
Continual Development
As an organization, GVI is committed to striving toward best practice, and to educating both our potential participants, our partners, and the world at large about them. Both the volunteering and sustainable development sectors are increasingly, and rightly, under scrutiny. Many recent local and global articles highlight poor practices and questionable ethics GVI is widely recognized for striving to apply global best practice in the volunteering, education and sustainable development sectors throughout our operations by reputable organizations such as ChildSafe.
However, global best practice is always evolving and we dedicate both time and resources to engage with internationally respected experts and learn from the latest research to ensure our programs both fulfil their potential to create maximum positive impact, and minimise their potential to create unintentional negative impact. Along with and as part of the sustainable development and volunteering community, we are constantly learning and applying this learning to practice. We do not always get everything right, but we seek feedback from our community members, partners, participants and our staff, and react accordingly. We know are already doing a great job, and feedback we have received confirms this, but we aim to do even better and are continuously refining our operations to improve upon our already excellent reputation.
What's Included
24-hour emergency phone

24-hour in-country support

Access to Alumni Services and Discounts

Airport pick-up (unless otherwise stated)

All necessary project equipment and materials

All necessary project training by experienced staff

First Aid & CPR training

GVI Leadership course

Live and work in a protected reserve under GVI

Location orientation

Long term experienced staff

Meals while on project (except on work placements for long term internships)

Safe and basic accommodations (usually shared)

Terrestrial research training

Welcome meeting
What's Not Included
Additional drinks and gratuities

Airport transfers

Extra local excursions

Flights

International and domestic airport taxes

Medical and travel insurance

Personal items and toiletries

Police or background check

Visa costs (where necessary)
Support & Safety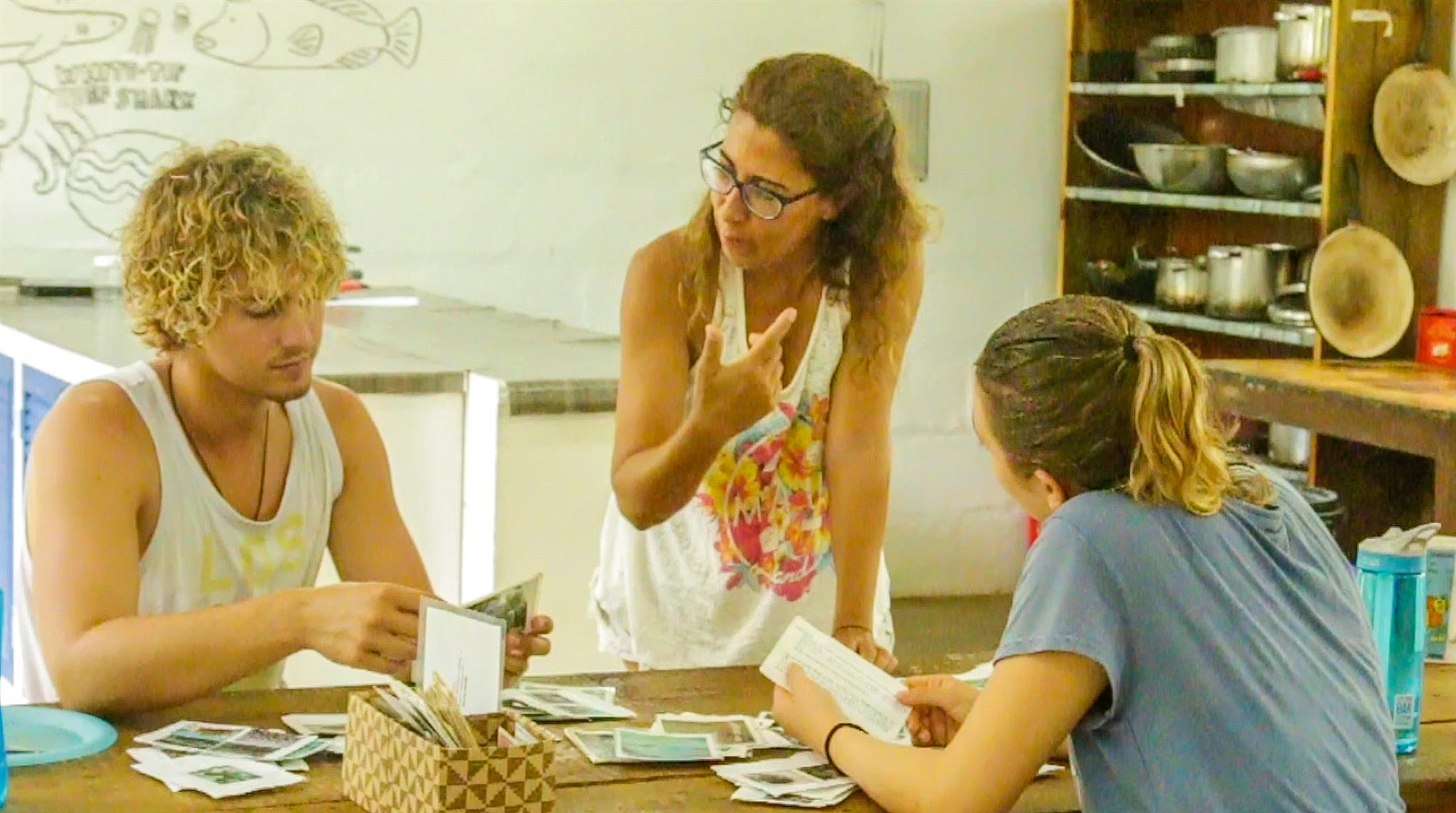 We won't sugarcoat it — Traveling abroad is usually a complex process that carries an element of risk. But this is exactly why we're passionate about providing extensive support throughout the process as well as the highest safety standards during the in-country phase. We believe that volunteering abroad should not only be impactful, but an enjoyable experience that carries as little risk as possible. This is exactly how we've been able to maintain our reputation as the most highly respected volunteering organisations in the sector over the past two decades.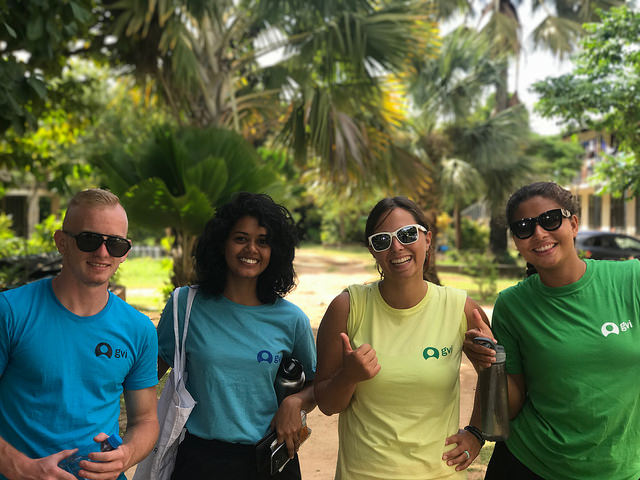 Support
Once a participant books, they will be assigned a personal support coordinator who will oversee their pre-departure journey. The support coordinator helps to bridge the gap between program enrolment and arrival at one of our field bases. Your personal support coordinator will ensure that you are provided with all the necessary information required to apply for visas, background checks, and any other documentation.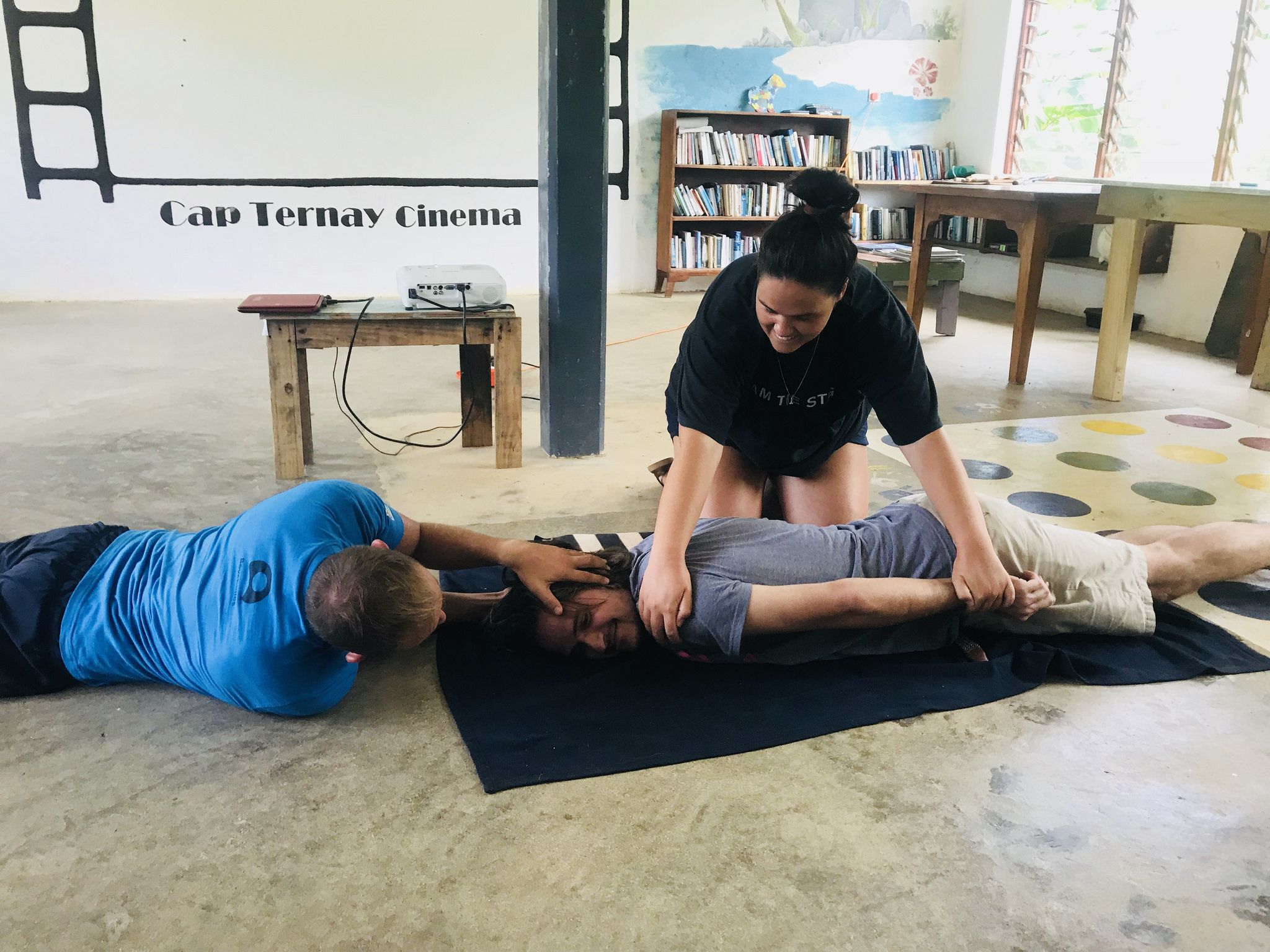 Safety
Upon arrival at the airport participants will be greeted by a GVI staff member. All GVI staff are our own and all our programs around the world are run by our staff. All GVI field staff are background checked, Emergency First Response and safety trained. Our minimum staff to participant ratio is one to six, although on several bases we have a ratio of one to three. Once returning from our programs, participants will be contacted by their enrolment manager to provide feedback on their program.
Health & Safety Case Studies
Exploration
Interning with GVI not only allows you to participate in programmes assisting disadvantaged communities or endangered
ecosystems, but
it also offers wonderful opportunities to travel in the local area in your downtime or further afield either before or after your programme. Below is some information on trips and travel options in the Seychelles.
Optional Side Trips
Interns may have the opportunity to visit the islands of Praslin and La Digue. Praslin is home to the Vallee de Mai (a world heritage site)
thought
by early explorers to be the original "Garden of Eden", that is
home
of the famous Coco de Mer palm tree that produces the huge double nut famous for its provocative shape. La Digue is the picture perfect tropical island, small and intimate with quaint guest houses and arguably the most beautiful beach in the world - Anse Source d'Argent.
Public transport is cheap and frequent and many parts of Praslin can be explored easily by catching a bus. Many volunteers spend happy times bouncing around the island roads on buses taking in the beautiful scenery whilst enjoying the company of locals going about their daily business.
Further Travelling Opportunities
With 115 islands in the Seychelles group stretching over 800 miles, the possibilities of exploring this tropical paradise are endless. The inner islands, situated closer to Mahe are easily accessible by fast ferry. Praslin, La Digue, Silhouette, Felicity and Sister, to name a few, all have their own unique charms with hotels and guest houses within most people's price range.
The outer islands such as Desroche, Bird, Dennis, Farquar and the Amirantes group are harder to get to and can only be reached by small plane or charter yacht. Most have small exclusive resorts which can be extremely expensive, but the marine environment and bird life at these outposts of civilization have been barely marked by the hand of man, and as such are in a pristine condition rarely found anywhere in the world today.
The Team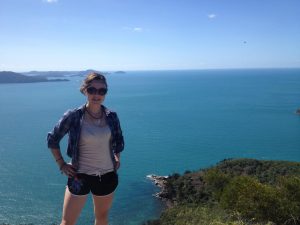 Hannah Smith
Science Coordinator
Meet Hannah, our dynamic Science Coordinator on Cap Ternay. Hannah completed her Masters degree in Ecosystem-based Management of Marine Systems, is a PADI Open Water Instructor, she enjoys rock and heavy metal music and used to be competitive at cross country running in the snow and cold of northern England.

While travelling Hannah always carries a pen knife or multi-tool, a well-stocked first aid kit (having been known to be quite accident prone) and an open mind!

She joined GVI as a volunteer in Fiji back in 2013. "I was impressed with the high quality training the volunteers received and that the data being collected was being used directly to educate local communities and contribute towards helping Locally Managed Marine Areas in Fiji."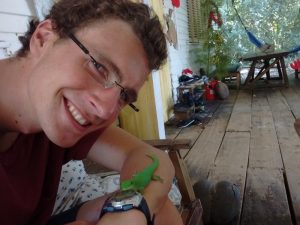 Tom Colston
Science Officer
Meet Tom, an experienced GVI Science Officer. In addition to his degree in Marine Geography, Tom is also a qualified PADI Divemaster and has his off-shore skippers license.

With an obvious love for the ocean, he never travels anywhere without his surfboard and recommends it as the one travel must-have for everyone.

He spent 6 adventure-filled months travelling Europe in a converted van and prior to joining GVI he volunteered with MCSS.

Tom is especially proud to be a part of an organisation like GVI and the strong conservation work and research that we carry out worldwide.
Josie Woodgate
Science Officer
Meet Josie, or JosieJoJo, as her friends call her. She is our Science Officer in Cap Ternay and obtained a degree in Marine Geography and is an avid diver. She completed her Divemaster in Thailand during at three-month internship."I loved sharing species knowledge with my customers."

Josie is a well-travelled adventure seeker and first started out with GVI in Mexico on a six month internship. Her favourite hobby is hula hooping and she always takes her camera on any trip.

"I love working towards aiding and inspiring the local community in the management of their marine resources, combined with the dayto-day challenges that living on base has to throw at you. I love island life!"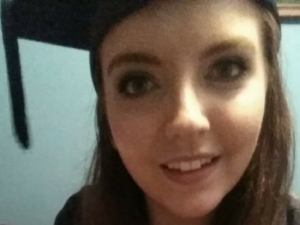 Morgan Purdy
Science Officer
Meet Morgan, one of our awesome Science Officers here on Curieuse. She completed her degree in Marine Science and Ecology and is also PADI Open Water certified.

What first attracted Morgan to GVI? "I met a fellow volunteer while I was volunteering on the Eastern Pacific Leatherback Turtle and Eastern Pacific Green Sea Turtle project in Costa Rica, who had previously volunteered with GVI in the Seychelles. She said nothing but great things about her time with GVI and I knew that I had to experience it for myself."

"I love the fact that I am working for an organisation that is actually making a difference in the world, and that we can share it with others, increasing awareness and understanding. To me, GVI is making the world a better place."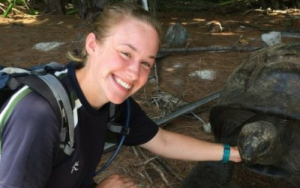 Catherine Forsyth
Science Officer
Meet Catherine, our enthusiastic Science Officer on Curieuse. She completed her Masters degree in Marine Systems and Policies and joined GVI as she was looking to gain field experience, to compliment her degree. Cathereine started our as a 3 month intern on our island conservation expedition here on Curieuse.

Apart from her conservation experience, Catherine has also done voluntary work in Scotland with the Woodland Trust, TCV, Riding for the Disabled, and JAPES. While travelling in and around Seychelles she's learnt that mosquitoes tend to love her and she always makes sure she has a stash of Tiger Balm and Sudocrem.

"I love being part of an organisation with such a strong family feel and how every day is different and interesting."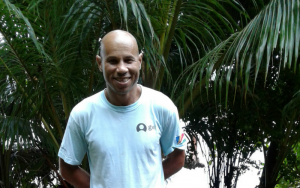 Ahtee Labonte
Research Assistant
Meet Ahthee, our Research Assistant here on Curiuese Island. Ahtee has extensive knowledge and experience in conservation and he joined GVI to live out his passion and love for conserving our environment. He is always smiling and always happy to help and has a good eye for identifying research objects on the sea shore.

Ahtee especially loves conducting turtle and shark surveys on the island. He recommends that everyone should visit the South American countries at least once, after they've visited Seychelles first of course!

He is a valued member of our team and sees his job as fun, educational and the best thing of all is being immersed in nature doing outdoor activities.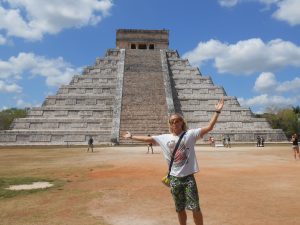 Jim Clark
Base Manager
Meet Jim, our Base Manager in Cap Ternay (Mahe). Jim has several years of travel and volunteer experience behind his name. He has a BSc in Environmental Science and has been involved in various marine conservation research projects.

Jim was first attracted to GVI by our focus of making a difference. "Also GVI has a big push for the volunteers needs; to gain experience and certifications makes the whole idea of volunteering much better for all involved."

"My office is a stunning beach or being underwater! Working and living with people can be difficult, but they become your good friends and you are able to enjoy life in paradise together."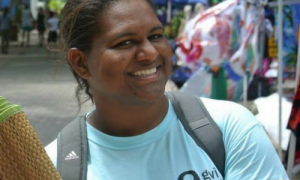 Rosabella Mangroo
Research Assistant
Meet Rosabella, our awesome research assistant. Rosabella is a Seychelles national and was a participant in our National Scholarship Program before she started working us. "I am thrilled to have an opportunity to discover the underwater world and contribute to monitoring of the reef which has both ecological and economical importance for my country."

She is taking a gap year from her Bsc. Environmental Science degree before she continues with her final year of studies. Her previous work experience has mainly been in the Human Resources field yet she never gave up on her dream of living to help the world's environment. Her favourite part of her job is diving and she especially enjoys doing wreck dives.

Bella recommends that you make a travel list before any trip to ensure that you have all the things you need and that your favourite things are present.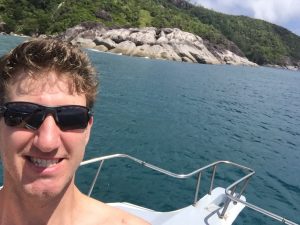 Dave Rowe
Dive Officer
Meet Dave, our knowledgeable dive officer in Seychelles. Dave has always had a passion for the ocean and when the opportunity came to volunteer in the Seychelles he jumped at it. Since then he kept up with everything GVI and Seychelles and now he's back on the island as a GVI staff member!

Apart from his diverse range of skills and knowledge he is also a member of Greenpeace International, Australian Conservation Foundation (ACF) and Oxfam International. Dave has also volunteered all over the world, from beach care to dive clean-ups and wildlife conservations programs in Australia, Europe and USA.

This well-travelled Aussie recommends that everyone should travel to a country where you don't speak the language at least once and then you're left to do it alone and figure things out for yourself!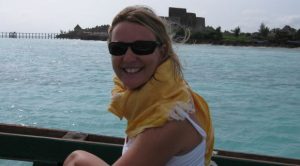 Shayle Havemann
Director of Programs
Meet Shayle, our innovative and driven director for all our projects around the world. She has two honours degrees, one in Industrial and Organisational Psycology, and another in Developmental and Education Psycology. Shayle also has over 10 years experience in setting up, managing and evaluating environmental and community programs across Africa, Asia, Europe and Latin America.

She is well-practiced in facilitating meaningful and effective intercultural engagement and this makes her the perfect person for overseeing our operations in the multicultural country of South Africa.

When not attending meetings or planning her next endeavour, Shayle can be found spending time with her family or taking part in some or other exciting outdoors activity!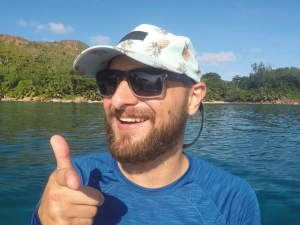 Peter Kowalski
Science Officer
Meet Peter, our Science Officer in Seychelles. Peter previously volunteered with GVI in Costa Rica and has extensive experience working with and researching green turtles in Canada, USA and Taiwan.

This well-travelled nature lover has also created a short nature documentary related to turtle conservation. He holds a Master of Science in Marine Biology and can speak a total of four languages!

"I was first attracted to GVI by the exciting research being conducted on Curieuse, as well as the chance to work for an organisation that aids and empowers local communities in the management of their marine resources."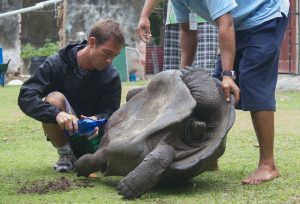 Chris Mason-Parker
Country Director
Meet Chris, our Country Director for Seychelles. Chris first joined GVI back in 2009 as Field Staff on a Marine Conservation Expedition in Mexico before transferring to Seychelles a year later.

Chris says there have been numerous highlights to working for GVI, not least the opportunity to encounter some amazing creatures, including whale sharks, giant tortoises and nesting turtles. The most satisfaction though has been seeing the Seychelles programmes develop and diversify over the years. Today GVI Seychelles projects are conducting research and collecting critical data on numerous species within a variety of habitats; an achievement that would not be possible without the volunteers.

Chris' favourite part of the job is its unpredictability from one day to the next. Whether it is meeting with project partners and government ministers, or standing knee deep in murky water attempting to catch a lemon shark, no two days are ever the same!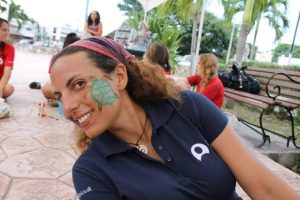 Andrea Ezeta Watts
Science Officer
Meet Andy, one of the Science Officers and also one of our newest staff members. Andy holds a degree in Biology and is a certified Dive Master and boat driver. Originally from Mexico city Andy worked in a Science communication office, where she was in charge of designing board games, writing TV scripts and collaborating in a radio program.

Lucky for us, Andy got fed up with her life in the city and started looking for a way to develop her biology skills in the field. She came across GVI and volunteered as one of our National Scholarship participants. Having impressed everyone by the end of the programme, Andy was offered a temporary staff position on our turtle monitoring programme and is now the newest edition to our growing team in Mexico and now is working for us in the Seychelles.

Andy is also a professional fencer! She has travelled the world competing in international tournaments and was one of the best fencers in Mexico before she retired. So if you fancy testing your fencing skills while visiting our projects, don't forget to challenge her to a friendly dual!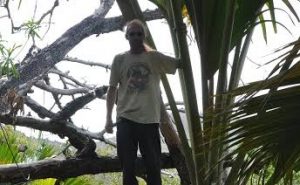 Alan Grant
Base Manager
Alan joined GVI as the Curieuse Island Terrestrial Conservation Project Science Officer in April 2014. Since completing his degree in Aquatic Bioscience at Glasgow University in Scotland he has spent several years living and working in field stations in a variety of science, management and technical roles in Scotland, the Bahamas and Turks & Caicos Islands. He has always had a passion for tropical island field projects, so following a five year spell as a Park Ranger back home the Curieuse base was an excellent step to take.
Alan loves the challenge of island life, and the more remote the better. When not out in the
field he
can commonly be found up a ladder, in a water tank or somewhere in the workshop! He also gets a lot of satisfaction out of getting to know the constant stream of new volunteers and sharing his fascination with them of all that Curieuse has to offer, on camp, on the terrestrial surveys, and in and on the water.
Parent Info
'If only every student could do this. It changes your life in all the right ways,' says Chris Heritage, parent of Luke Herritage, one of our teen volunteers who has participated on two GVI programs, one in Costa Rica and another in South Africa.
We are a parent-run organisation that is incredibly serious about health and safety, and increasing the impact, as well as the long-term career benefits of our programs. Our programs help young people develop the skills to select a career path that is personally fulfilling, and live a life aligned to the well-being of our planet and the global community.
Ken and Linda Jeffrey, whose son Sam volunteered with GVI in Thailand, talk about how the experience affected Sam. He also went on to volunteer with GVI again in South Africa. 'I know it sounds like a cliche but in a sense, he did go away as a boy and he came back as a young man. Both of us could recommend GVI without any hesitation to any other parent thinking about exploring an opportunity for their children to explore the world and to see different parts of it.'
Parent Info Pack
Download the Parent Pack and learn more about:
Our staff: All our projects are run by staff, selected, vetted, trained, and managed by our central office.
Health and safety: Our safety practices include a child and vulnerable adult protection policy.
Staying in touch: See what's happening on base, by following a hub's dedicated Facebook page.
Free parent consultations: We would love to talk to you about exciting opportunities available for your child.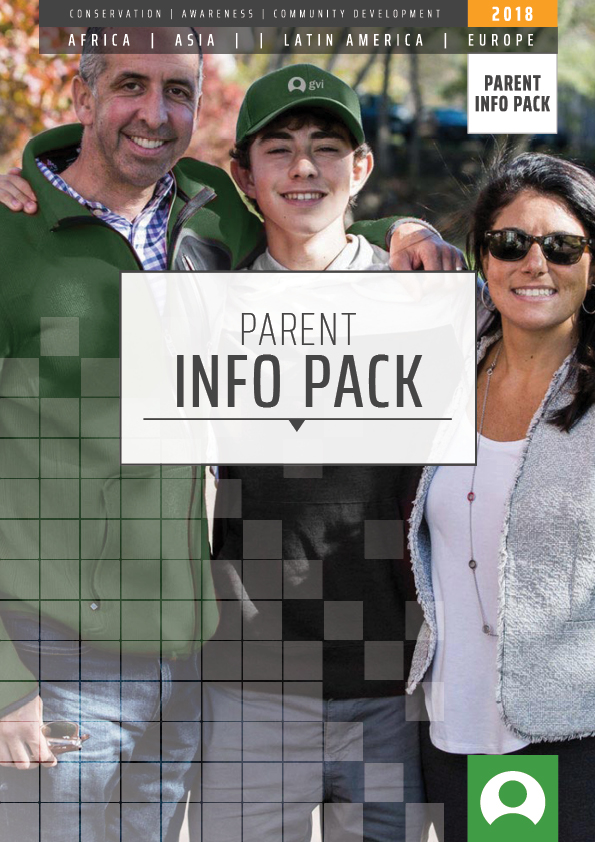 live base updates
Follow GVI Volunteer-In-Curieuse's Facebook page for live updates straight from the field. Get an idea of the types of projects you might be involved in, meet our staff and participants, experience life on this GVI base, hear about free time activities, and learn about the local culture and environment.
GVISeychellesMaheCurieuse
Arrivals
When it comes to support, we ensure that each participant is provided with unparalleled, 360 degree support, from your initial contact with the GVI Family, all the way through your program, and even after, as you become part of the GVI Alumni Team.
As part of this promise, we will ensure, whenever possible, that one of our dedicated staff will be available to meet you at the airport. We will arrange with you prior to your departure that, should you arrive in the agreed upon pick up window, a member of our staff will be there to welcome you, easily identifiable in a GVI t-shirt or holding a GVI sign and wearing a friendly smile. This means there will be someone there to greet you as you land, and from there you will be transported to your GVI base to start your adventure and meet the rest of your team.
Volunteers who went on this program also considered these
Experience marine and rainforest conservation in this biodiversity hotspot
Join a wildlife conservation team and research Africa's big predators
Scuba Dive in the Indian Ocean on this critical conservation expedition
Contact Us
Global Vision International
225 Franklin Street, 26th Floor, Boston, MA, 02110
Learning Provider Number (LPN): 10002692
Centre Number: 17067

Download a Brochure