VOLUNTEER IN PERU
BRAND NEW DESTINATION
Travel to the Western coast of South America to visit Peru, a nation renowned for its cultural history stretching back more than ten centuries and its incredible fusion cuisine to teach children or conduct gender equality workshops in the capital city of Lima. On the weekend, Sample Peru's famously delicious seafood concoction, ceviche, and grab yourself a pollero or poncho to take home some authentic Peruvian style.
Where does GVI Work in Peru?
Lima is a coastal Latin American metropolis with the population of New York. Your role will be to help communities on the outskirts of the city work on development projects they have identified as important. This might involve increasing women and children's access to education and their awareness of their rights.
In your spare time, you can visit some of the legendary surfing spots off Lima's coast, tour the ancient Pre-Incan site of Huaca Pucllana in the district of Miraflores, or take a day trip to beautiful Huacachina, a true desert oasis.
GVI VOLUNTEER OPPORTUNITIES IN PERU
Last year, in 2017, local NGOs and government-run initiatives in Peru reached out to us to find out if we would be willing to help them support communities in and around Lima with their development projects. This year, in September 2018, our first group of volunteers will be traveling to Peru to help local organisations improve access to education, both for primary school aged children and women looking to increase their professional skill set.
Interested in being one of the first to make a difference in this spectacular South American destination with GVI? Apply today to join.  
Download our program brochures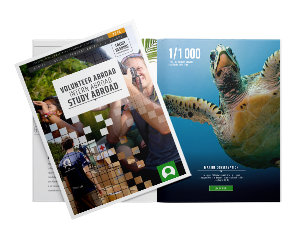 OUR VIDEOS & TESTIMONIALS
We are launching our Peru programs in 2018. In the meantime, take a look at some inspiring videos from our other volunteer projects in Latin America!
Deciding to volunteer and travel to a new country for the first time is an incredibly exciting decision. However, as we all [...]
Volunteer in Peru with GVI! Work with local organisations to provide additional support at local schools and guide gender [...]