Sea Turtle And Marine Conservation Teen Volunteering In Greece
Conserve turtles on this teen volunteer project in the historic coastal town of Giannitsochori, Greece.
Program Code: GRMV0508F
Our Impact
Location
Volunteer in Giannitsochori
The project site is a 10 minute walk from the village of Giannitsochori, a small and traditional village in the municipality of Zacharo, southern Elis. It is situated in the narrow coastal plains along the Ionian Sea, 2 km north of the mouth of the river Neda, at the foot of the western extensions of the mountain Minthi. It is a known beach resort with amazing Greek historical ruins close by.
Program Information
Explore historic Greece when you join a team of international teen volunteers conserving endangered loggerhead turtles which nest on the white sand beaches of Giannitsochori. Record nesting activity and protect hatchlings from predators as they make their first journey to the ocean.
Overview
GVI has successfully been operating ethical and responsible programs for under 18s since 2012. Since then, it has treated health and safety as a number one priority and takes extra measures for its under 18 programs. As such, it is also a
British Standards 8848
compliant provider
. This
project has been specially designed for those looking to volunteer, but are aged between 15 and 17 years old. Throughout this project, volunteers will have supervision, training, and world-class leaders in the field who have been chosen for their mix of relevant experience and ability to mentor and inspire young adults.
Based in Giannitsochori, you will live and work with a team of international volunteers and staff to conserve and protect one of the most important loggerhead turtle nesting areas in Greece.
The team will engage in daily morning and night surveys (depending on nesting activity) to record nesting activity and protect turtle nests against predation by mammals and inundation by sea water. Volunteers will also provide important conservation information to overseas visitors and the local community. You will also have a weekend to enjoy some cultural activities in the surrounding area, a beautiful and historic region of Greece known for its mythological history of heroes and their quests.
Although all teen participants are greeted by GVI staff at their arrival destination, flight chaperoning services are also available upon request. Chaperones provide on-flight accompaniment, and in-airport assistance. To book this service please contact one of our enrollment managers.
HIGHLIGHTS


Hands-on work with one of the most endangered species in the Mediterranean


Seeing turtles lay their eggs and watching the hatchlings head for the sea;


Successfully complete this program and get a professional reference from your program manager. You'll also have the option of earning a certificate endorsed by the University of Richmond if you choose to complete our included online leadership course, which is valued at $395.


Exploring nearby nature reserves and admiring the local architecture


Experiencing Greek culture first hand in a beautiful area which you can explore in your free time


Taking your first steps towards your career in conservation and making a lasting contribution to the preservation of endangered turtles.


Program Details
Flexibility
Change your location and dates free of charge.
Payment Plans
Flexible payment plans available.
Cancellation Waiver
Cancel anytime and receive a full refund minus your deposit.
Covid-19 Response
Health and Hygiene
For over 20 years, GVI has prioritised the health and safety of our staff, participants, partners and local community members. In response to the global COVID-19 pandemic, GVI has created the GVI health and hygiene team to put in place new standards of cleanliness, norms and behaviours that meet or exceed international recommendations to ensure the ongoing safety of GVI's participants, staff and communities around the world. Internationally recommended practices, such as advice from the World Health Organization (WHO), the Centers for Disease Control and Prevention, and the governments Australia, UK and US, continue to be monitored and the standards are likely to change if and when international advice changes.
The work GVI is contributing to across the globe remains important and the following measures allow our participants to continue to join GVI's programs and continue impacting positively on their world and the communities we work with. The following changes to our existing protocols have been made by the GVI health and hygiene team to strengthen our health and hygiene protocols and ensure that international standard safeguards are in place to protect our participants, staff and host communities.
What's It like?

If you'd like to find out what the experience of joining a GVI project is really like, simply contact us and we'll put you in touch with one of our many Alumni.
We'll try to match you to an Alum based on your location, nationality, age, stage of academic career, gender, and program interests. This allows you to gain insights into the experience that is most relevant to you.
Depending on your location you might be able to speak to an Alum over the phone or online, or meet up with them face-to-face at a coffee shop nearby. We also run a series of small events around the world where you can speak to GVI Alumni, Ambassadors and staff members.
Live Updates
Follow GVI Giannitsochori's Facebook page for live updates straight from the field. Get an idea of the types of projects you might be involved in, meet our staff and participants, experience life on this GVI base, hear about free time activities, and learn about the local culture and environment.
Arrivals Info
When it comes to support, we ensure that each participant is provided with unparalleled, 360 degree support, from their initial contact with us, all the way through their program, and even afterwards, when they become part of GVI's Alumni network.
Flight chaperoning services are available for all our under 18 participants. To book a chaperone simply speak to one of our enrolment managers. Upon arrival at the airport, participants will be greeted by a member of our in-country staff, who will be wearing a GVI t-shirt or carrying a GVI signboard, and will always be wearing a friendly smile. From there, participants will journey to their accommodation and meet up with other volunteers in their group to start their GVI adventure.
COVID-19 Safety
Please note that the above images were taken pre COVID-19. All airport pick-ups and program operations now run with enhanced cleaning and social-distancing measures in place. Learn more
Flights
Please note that if you use this service delivered by Student Universe and / or if you buy your ticket through this portal you are agreeing to the Student Universe Privacy Policy and Terms and Conditions. Your agreement regarding flights will be between you and Student Universe or as per their terms and conditions.
As GVI is providing this portal as a service we are not responsible for the accuracy of this site.
We are also not responsible for any loss, damage (including loss of profits or consequential damages), injury, illness, harm or death in relation to your flight and travel arrangements.
Your Impact
All of our programs have short, mid and long-term objectives that fit with the United Nations Sustainable Development Goals or UN SDGs. This enables us to report on our collaborative impact across the world in a streamlined manner, measuring which UN SDGs we are making a substantial contribution to. Furthermore, this will help our local partners and communities measure and visualise their contribution to the UN SDGs.
Upon arrival to base, you will be educated about the history of the UN SDGs. You will learn about the specific goals of your location, the long-, mid- and short-term objectives, and also clarification of how your personal, shorter-term involvement contributes to these goals on a global level.
Our aim is to educate you on local and global issues, so that you continue to act as active global citizens after your program, helping to fulfil our mission of building a global network of people united by their passion to make a difference.
GVI's programs in Giannitsochori work in collaboration with a local Greek organisation that has been conducting research in this area since 1983. This makes it one of the oldest conservation projects in the Mediterranean, and an important partner of ours.
We work to safeguard the sea turtles and their breeding sites on the coast of Greece, which is done by monitoring nests and turtle activity, collecting data and creating structures to protect nests. In so doing we can create awareness in the local community and increase their protection.
This allows us to offer support to our local partner, assist in the conservation of these endangered sea turtles, and to address many of the UN Sustainable Development Goals, such as #14 – Life Below Water, #15 – Life On Land, #17- Partnerships For Goals and #11 – Sustainable Cities And Communities.
Our Partners In Giannitsochori
Project Objectives
GVI Giannitsochori Long-term Objectives:  
1. Expand the monitoring area of nesting sea turtles in northern Kyparissia Bay (Neda and beyond).
2. Contribute to the efforts of our local partner to make Kyparissia Bay a marine protected area.
3. Reduce the amount of plastic pollution in the turtles nesting area.
4. Educate participants on environmentally sustainable practices and the importance and impact of climate change.
Our Ethics
Below is a list of core ethics and best practices we believe are essential to the operation of high quality, ethical volunteer and sustainable development programs. We believe that all responsible volunteer and sustainable development operations should focus upon these principles. If you are considering volunteering, these are some of the key considerations you should question, to ensure that your time and money contributes towards positive change.
We want to constantly develop our own understanding of ethical best practice. In so doing, we aim to provide an exemplary industry standard for other education institutions, international development organisations, and social enterprises. Our Badge of Ethics stands for the drive to always do good, better. Find out more, click on the Badge below.
Our 10 Ethical Commitments
Locally Driven, Collaborative Projects
We aim to design all our projects in collaboration with local organizations and communities and ensure that they are locally driven.
Clear Objectives & Sustainable Outcomes
We aim to clearly define short-, mid-, and long-term objectives with sustainable outcomes for all our projects.
Impact Reporting
We aim to track, record, and publish the impact of each of our projects.
Working Against Dependency
We aim to build in-country capacity by assisting local organizations in becoming self-sustaining.
Responsible Exit Strategies
For each local organization we work with, we aim to have a plan in place for withdrawing support responsibly.
Clear Roles & Specialized Training
We aim to ensure that ever participant is assigned a clear role and that they are fully trained and supported to carry out their work by specialized staff.
Respect for all
In all our actions we aim to respect the skills and efforts of all and seek to protect the rights, culture and dignity of everyone who engages with GVI.
Local Ownership
We work to ensure that credit for the results of any project, along with any data collected, research conducted, or Intellectual Property developed, remains the property of local organizations.
Transitioning from the Orphanage Model
We do not condone and aim to withdraw support of orphanages and residential care centers.
Child and Vulnerable adult policies
We will live by our Child Protection and Vulnerable Adult policies.
Continual Development
As an organization, GVI is committed to striving toward best practice, and to educating both our potential participants, our partners, and the world at large about them. Both the volunteering and sustainable development sectors are increasingly, and rightly, under scrutiny. Many recent local and global articles highlight poor practices and questionable ethics. GVI is widely recognized for striving to apply global best practice in the volunteering, education and sustainable development sectors throughout our operations by reputable organizations such as ChildSafe.
However, global best practice is always evolving and we dedicate both time and resources to engage with internationally respected experts and learn from the latest research to ensure our programs both fulfil their potential to create maximum positive impact, and minimise their potential to create unintentional negative impact. Along with and as part of the sustainable development and volunteering community, we are constantly learning and applying this learning to practice. We do not always get everything right, but we seek feedback from our community members, partners, participants and our staff, and react accordingly. We know are already doing a great job, and feedback we have received confirms this, but we aim to do even better and are continuously refining our operations to improve upon our already excellent reputation.
Program Ethics
NO ENTERTAINMENT-BASED ACTIVITIES
We don't support the use of wild animals for entertainment purposes. This includes riding animals, having them perform tricks, feeding or bathing them or getting close to them to take photos
NO ORPHANED ANIMAL SANCTUARIES
We don't encourage, support or allow the rearing of "orphaned" wild baby animals kept at a "sanctuary". The conservation value of these types of programs is negligent and would only ethically be used in extremely rare cases
GUIDELINES FOR TOUCHING OR MOVEMENT RESTRICTION
When wild animals are restricted for conservation purposes we follow the guidelines of Fair Trade in Tourism South Africa (FTTSA), approved by the Global Sustainable Tourism Council.
ANIMAL WELFARE GUIDELINES
We ensure that the Five Freedoms of Animal Welfare are followed. These include the freedom to express normal behaviour and freedom from distress, discomfort, hunger, thirst, fear, pain, injury or disease.
LOCAL COMMUNITY EMPOWERMENT
We ensure that conservation efforts are also always locally led, that community needs are front-and centre of any conservation effort and that our participants, projects and partners work to increase local community engagement in local conservation efforts.
NO VETERINARY PROGRAMS
We don't offer any veterinary programs or animal rescue and rehabilitation programs. We don't allow participants to do any work they would not be able to do in their home country.
Qualifications
GVI Online Leading Teams for Impact course (optional)
Leadership is a critical skill set for anyone looking to make an impact or drive sustainable development. Develop your own leadership style and learn how to set achievable objectives, give effective feedback and manage conflict successfully. After successfully completing the course, which you have the option of doing prior to your in-country program, you'll receive a certificate from the University of Richmond.
This online course, valued at $395, is included in all volunteering programs. Full course details can be found here.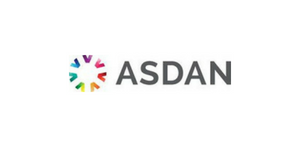 ASDAN Universities Award
The Award Scheme and Development Accreditation Network (ASDAN) Universities Award is an internationally-recognized certification which can be requested for any participant who has completed a GVI teen program. The award can be added to personal statements to boost college or university applications. The course involves introducing students to exploring skills like global awareness through volunteer travel and career paths through work activities.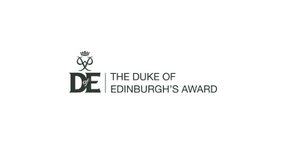 Duke of Edinburgh Award
Young British nationals looking to earn their Gold Duke of Edinburgh Award and improve their employability can use GVI's teen programs to complete several of the required components like volunteering, physical fitness, skills-development, completing an expedition, and learning how to thrive in a residential context. The Duke of Edinburgh Award can be used to enhance your personal statement on your UCAS application.
Cultural Immersion
Engaging intimately with a new context teaches not only global awareness but adaptability and critical thinking, skills highly valued in the modern marketplace. Local and cultural immersion is encouraged on all our programs around the world, and is also one of the most enjoyable aspects of your experience. Luckily, there are many activities you can get involved with in your free time, or before and after your program. On our community programs the focus is on cultural topics, while on marine or wildlife programs the emphasis is more on the environmental element. Use your evenings and weekends to explore diverse and eclectic topics like Theravada Buddhism in Laos or how plastic pollution and climate change affects Indian Ocean coral.
Spirituality and Religion
The official religion of Greece is Eastern Orthodoxy, which is the practiced by the majority of the population, who belong to the Greek Orthodox Church.
Cooking and Dancing
A large part of Greek cuisine features fresh Mediterranean ingredients, often featuring staples such as pita bread, olive oil, and feta cheese. Some of the traditional dishes Greek food is known for include moussaka, tzatziki, the classic Greek salad, spanakopita, and souvlaki. Greece is a food lovers delight, with a rich selection of tastes to be enjoyed.
Traditional Greek folk music incorporates popular songs and music from across Greece and its islands. This music is often used by Cretan dancers in their performances and is danced on special occasions by Greek families.
Local Handcrafts
Greece has a thriving tourist souvenir industry, and make many locally made souvenirs such as hand woven carpets and rugs, beautifully decorated jewelry and leather items. Greece is also known for producing the highest quality virgin olive oil and olives.
Festivals
The Greek people's most notable holiday is the celebration of Greek Independence Day on 25 March. There are also many festivals throughout the year, such as the Patras Carnival and Athens Festival.
Languages
Greek – This is the official language of Greece and it's people and is spoken by roughly 13.4 million people across the world.
Parent Info
'If only every student could do this. It changes your life in all the right ways,' says Chris Heritage, parent of Luke Heritage, one of our teen volunteers who has participated on two GVI programs, one in Costa Rica and another in South Africa.
We are a parent-run organisation that is incredibly serious about health and safety, and increasing the impact, as well as the long-term career benefits of our programs. Our programs help young people develop the skills to select a career path that is personally fulfilling, and live a life aligned to the well-being of our planet and the global community.
Ken and Linda Jeffrey, whose son Sam volunteered with GVI in Thailand, talk about how the experience affected Sam. He also went on to volunteer with GVI again in South Africa. 'I know it sounds like a cliche but in a sense, he did go away as a boy and he came back as a young man. Both of us could recommend GVI without any hesitation to any other parent thinking about exploring an opportunity for their children to explore the world and to see different parts of it.'
Parent Info Pack
Download the Parent Pack and learn more about:
Our staff: All our projects are run by staff, selected, vetted, trained, and managed by our central office.
Health and safety: Our safety practices include a child and vulnerable adult protection policy and high participant ratios.
Staying in touch: See what's happening on base, by following a hub's dedicated Facebook page.
Free parent consultations: We would love to talk to you about exciting opportunities available for your child.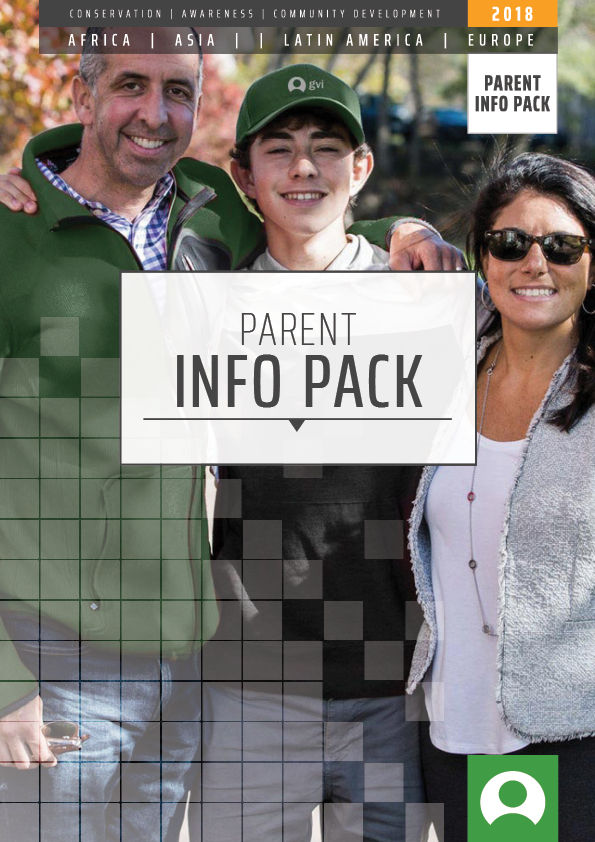 Support & Safety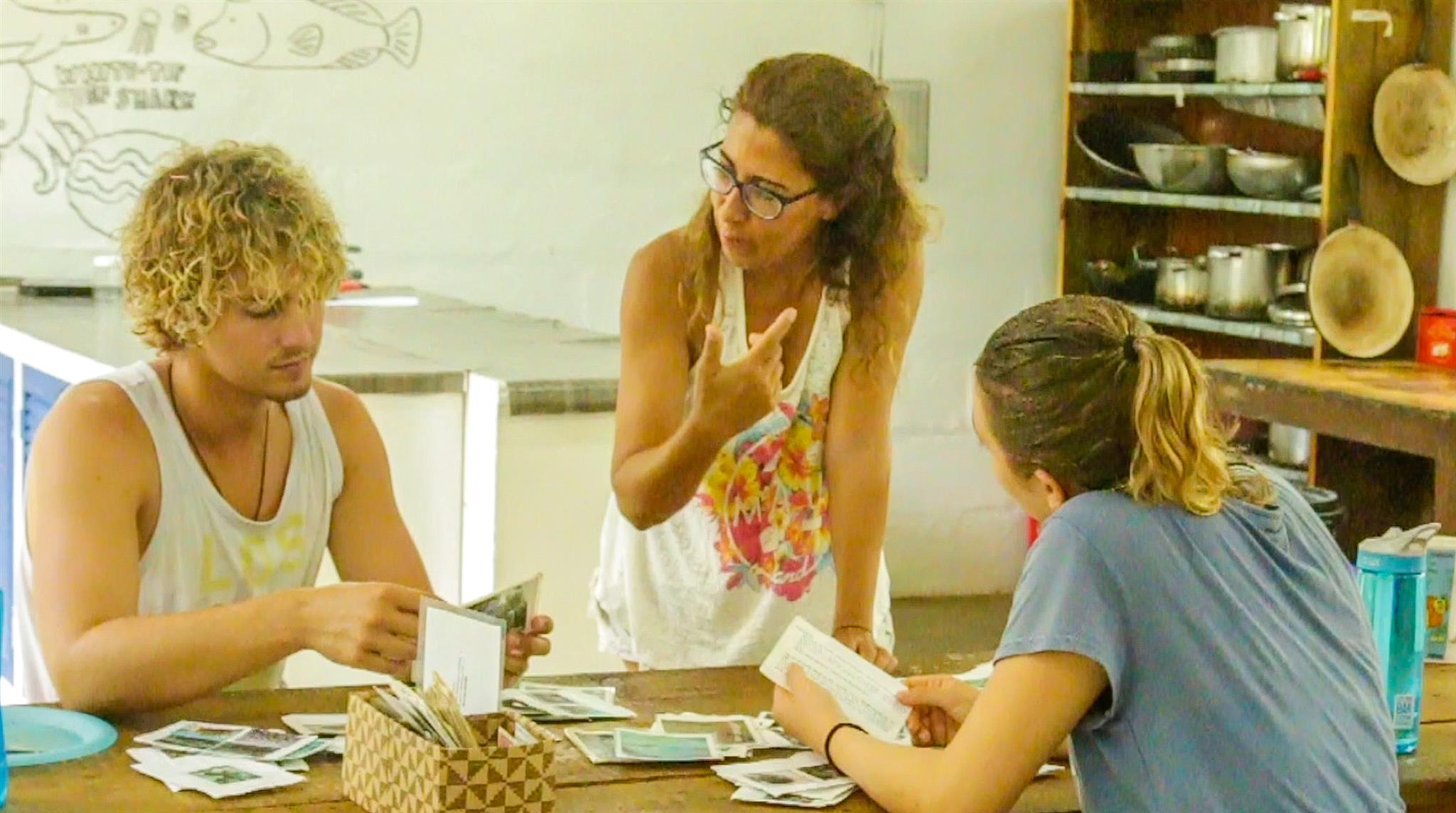 We won't sugarcoat it — traveling abroad is usually a complex process that carries an element of risk. But this is exactly why we're passionate about providing extensive support throughout the process as well as the highest safety standards during the in-country phase. We believe that volunteering abroad should not only be impactful, but an enjoyable experience that carries as little risk as possible. This is exactly how we've been able to maintain our reputation as the most highly respected volunteering organisations in the sector over the past two decades.
COVID-19 Safety
Enhanced cleaning and social-distancing measures are in place throughout each GVI program. Learn more.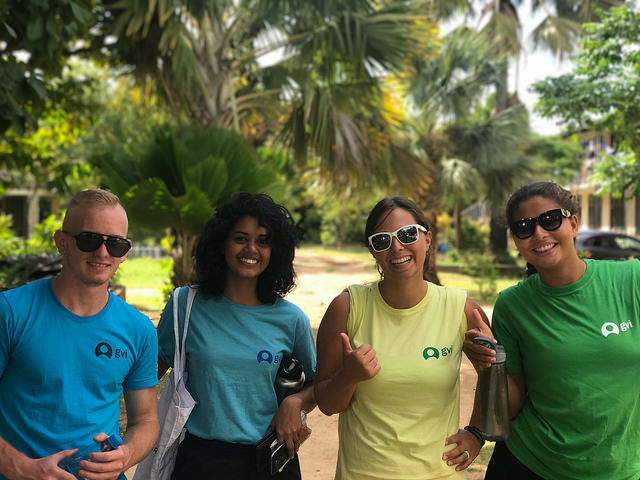 Support
Once a participant books, they will be assigned a personal support coordinator who will oversee their pre-departure journey. The support coordinator helps to bridge the gap between program enrolment and arrival at one of our field bases. Your personal support coordinator will ensure that you are provided with all the necessary information required to apply for visas, background checks, and any other documentation.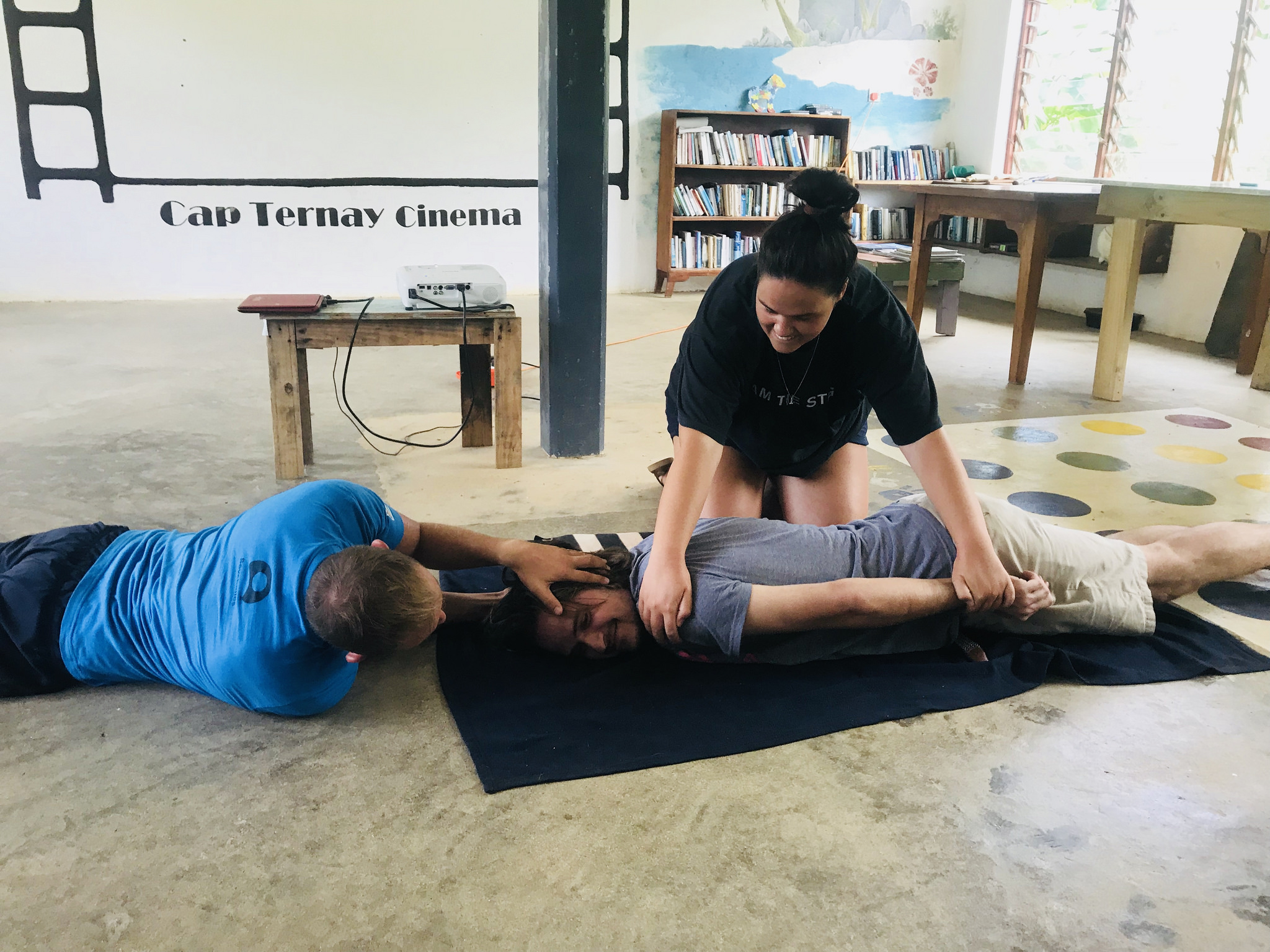 Safety
Upon arrival at the airport, participants will be greeted by a GVI staff member. All GVI staff are our own and all our programs around the world are run by our staff. All GVI field staff are background checked, Emergency First Response and safety trained. The minimum staff to participant ratio on GVI's programs is one to six, although on several bases we have a ratio of one to three. When finishing the experience, participants will provide feedback on all aspects of their program.
Health & Safety Case Studies
What's Included
24-hour emergency phone

24-hour in-country support

Access to Alumni Services and Discounts

Airport pick-up (unless otherwise stated)

All necessary project equipment and materials

All necessary project training by experienced staff

Cultural weekend

Dedicated project leaders

Extensive pre-departure service including packing lists, fundraising advice, advice on travel arrangements, a thorough pre-departure orientationAdventure and cultural activities

Location orientation

Long term experienced staff

Meals while on project (except on work placements for long term internships)

Safe and basic accommodations (usually shared)

Welcome meeting
What's Not Included
Additional drinks and gratuities

Extra local excursions

Flights

International and domestic airport taxes

Medical and travel insurance

Personal items and toiletries

Police or background check

Visa costs (where necessary)
Itinerary
The following itinerary is an example of the activities and project work that participants might get involved in on this program. More specific details of the program are finalised several months before each start date. The itinerary shown below has been followed by our staff and group volunteers in the past.
Saturday
Welcome to sunny Greece. A GVI staff member will be waiting for you at the airport and you'll travel with them to where you'll be staying overnight.
Sunday
Get familiar with our Mediterrean beach research camp and complete some training that will get your ready for monitoring endangered loggerhead sea turtles.
Monday
In the morning, help to protect sea turtle nests. In the afternoon, clean plastic and other trash from the beach. In the evening, you might assist with tagging mother sea turtles.
Tuesday
In the morning, help to protect sea turtle nests. In the afternoon, clean plastic and other trash from the beach. In the evening, you might assist with tagging mother sea turtles.
Wednesday
In the morning, help to protect sea turtle nests. In the afternoon, clean plastic and other trash from the beach. In the evening, you might assist with tagging mother sea turtles.
Thursday
In the morning, help to protect sea turtle nests. In the afternoon, clean plastic and other trash from the beach. In the evening, you might assist with tagging mother sea turtles.
Friday
In the morning, help to protect sea turtle nests. In the afternoon, clean plastic and other trash from the beach. In the evening, you might assist with tagging mother sea turtles.
Saturday
Visit the closest town, Kyparissia, then take a trip to Olympia, where the original Olympic games took place.
Sunday
Visit the closest town, Kyparissia, then take a trip to Olympia, where the original Olympic games took place.
Monday
Complete another week of endangered sea turtle research and protection in collaboration with other volunteers, GVI staff and interns, as well as local conservationists.
Tuesday
Complete another week of endangered sea turtle research and protection in collaboration with other volunteers, GVI staff and interns, as well as local conservationists.
Wednesday
Complete another week of endangered sea turtle research and protection in collaboration with other volunteers, GVI staff and interns, as well as local conservationists.
Thursday
Complete another week of endangered sea turtle research and protection in collaboration with other volunteers, GVI staff and interns, as well as local conservationists.
Friday
Complete another week of endangered sea turtle research and protection in collaboration with other volunteers, GVI staff and interns, as well as local conservationists.
Saturday
Return to the airport along with GVI staff and new friends. Reflect on the many people around the world that, like you, are working to protect endangered species.
Contact Us
GVI
75 State Street, Floor 1&2, Boston, MA, 02110
Learning Provider Number (LPN): 10002692
Centre Number: 17067