VOLUNTEER IN PUERTO MORELOS COMMUNITY
When you volunteer or intern with GVI in Mexico, you're in for a truly unique experience getting to work with the local communities in the natural splendor of the Yucatan Peninsula. Puerto Morelos is part of the 120 kilometer tourist corridor, located between Cancun and Tulum. It has a diversity of ecosystems ranging from the low evergreen jungle, the low swamp jungle, the savanna, the flooded palmar, the coastal dunes, the mangroves, the cenotes, the beaches, the marine grass and the coral reef. The reef of Puerto Morelos is part of the Mesoamerican Reef System (MBRS), considered the second largest reef barrier in the world and home to thousands of species of flora and fauna.
It is in this beautiful setting of Puerto Morelos that GVI operates several community development programs. All our community development projects are done in collaboration with community partners, and project goals are set and held accountable to the relevant UN Sustainable Development Goals. On one of our community development programs you will learn how to conduct training workshops, work towards improving the quality of education in the region, promoting animal welfare where possible, encouraging the members of the community to live in a way that is more environmentally conscious, facilitating space for local participants to learn about the preservation of natural heritage. Our local research efforts help to create environmental awareness and promote the longer-term sustainability of this important resource. 
Download our program brochures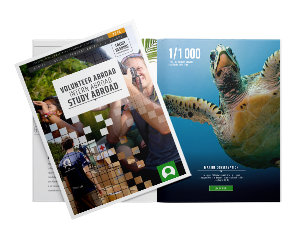 OUR COMMUNITY PROGRAMS IN PUERTO MORELOS