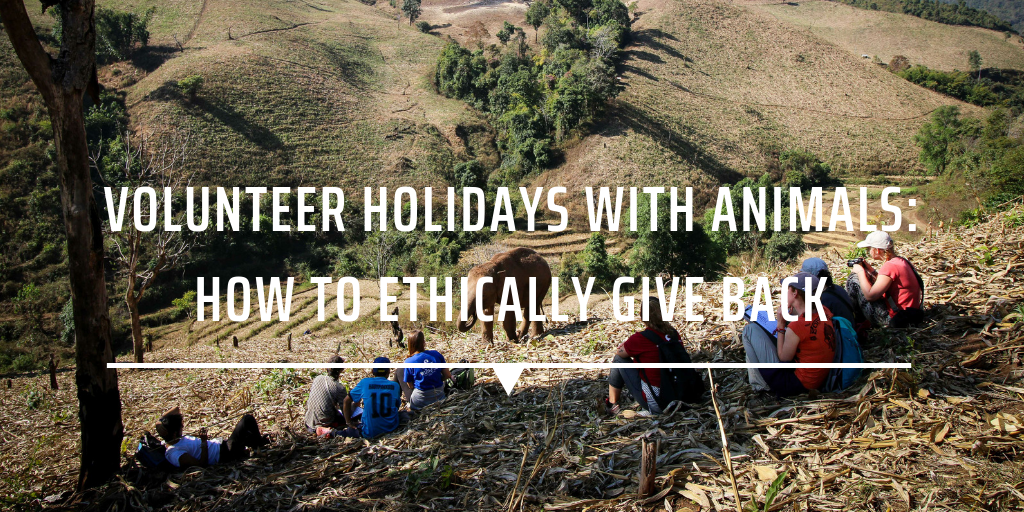 Want to make a difference and travel the world? Find a wildlife volunteer holiday you're passionate about and have a direct impact on the planet.
Responsible volunteer holidays are one of the best ways to interact with animals in a sustainable and ethical way. You just need to pick an organization that shares your same values and holds the animals' welfare as a top priority.
Not sure what to look out for? We've listed everything you need to know as well as what you can expect during your wildlife volunteer holiday.
What are responsible volunteer holidays with animals?
Travel is amazing. It allows us to explore other cultures, grow as humans and make a difference.
But there is also a negative impact. Due to mass tourism, animals are often exploited for profit. It's why swimming with whale sharks in the Philippines or walking with cheetahs in South Africa is so popular.
Responsible wildlife volunteer projects aim to raise awareness and end these practices while giving travelers a safe and sustainable alternative that allows them to enjoy animals in their natural habitat.
Choosing the right volunteer project for you is important. You need to make sure it's something you have a passion for or want to learn more about.
Before sending through any applications or payments, take the time to reflect on what you'd like to get out of the experience. Maybe you want to only volunteer with elephants, or spend your time in a specific country?
Here are some of wildlife volunteering programs around the world that are appropriate for volunteer holidays:
Sea turtle and coastal conservation holidays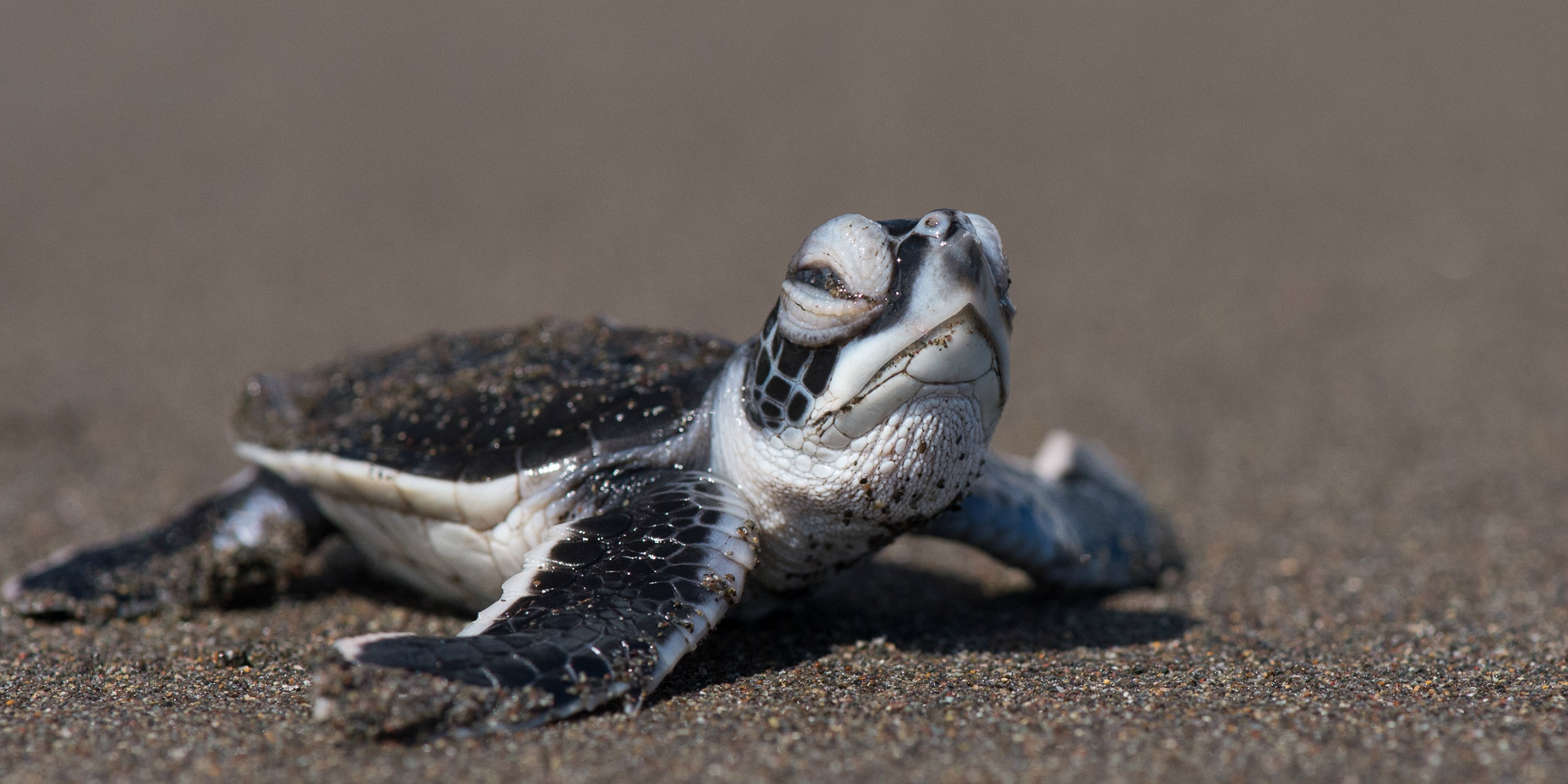 Did you know that all sea turtle subspecies are either endangered or vulnerable? Due to poaching and plastic pollution in our oceans, fewer and fewer turtles are making it into the oceans or surviving until adulthood.
Sea turtle conservation volunteer holidays aim to combat both of these problems. As a volunteer on the Thailand Coastal Conservation Expedition, you'll get to take part in nighttime beach patrols, watch hatchlings make their way into the ocean and lead plastic pollution beach cleans and environmental awareness workshops.
Elephant conservation holidays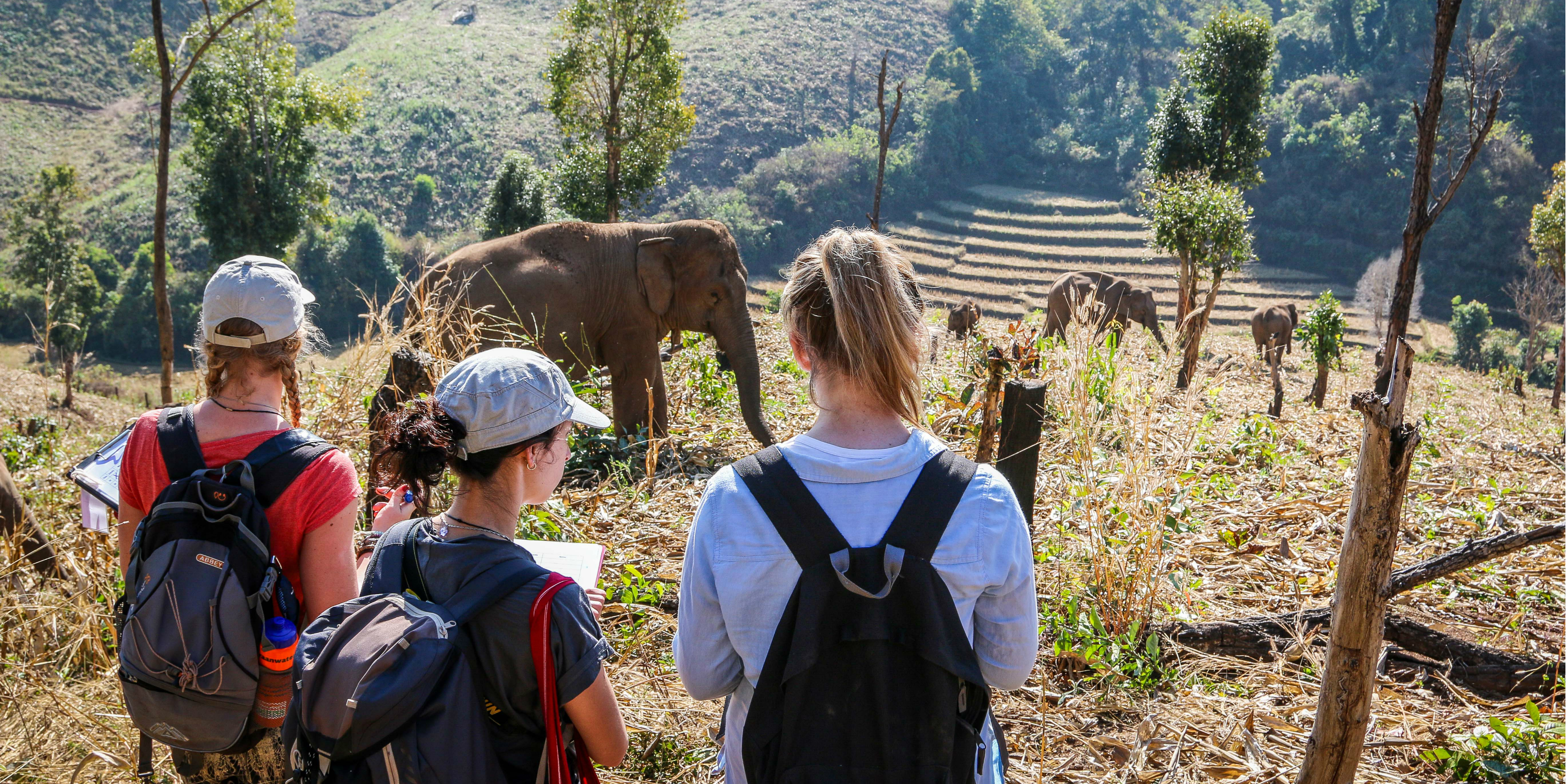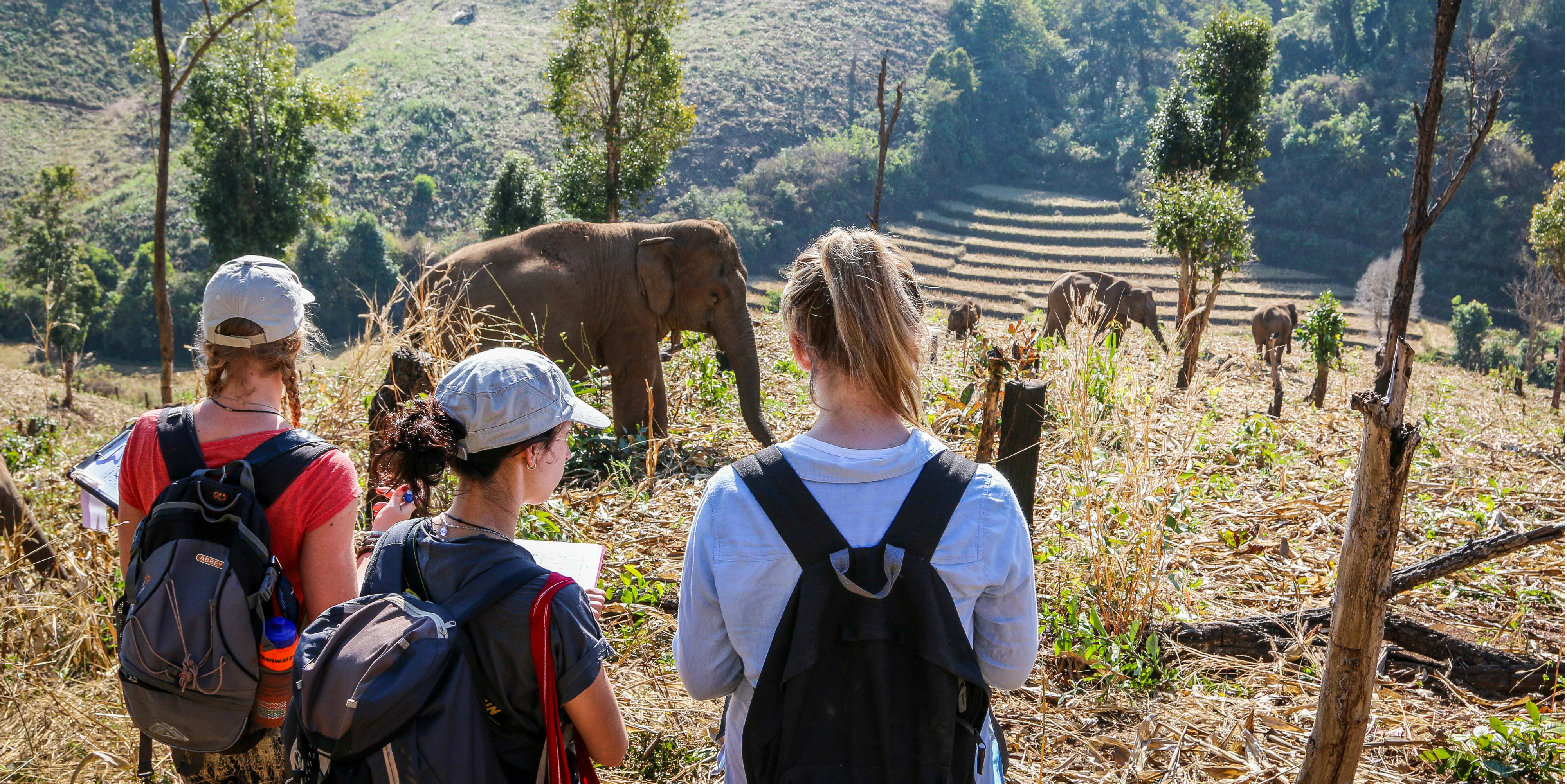 Riding an elephant has become a popular tourist activity in Thailand. However, the industry is unregulated and exploitation is common. As a result, ethical elephant tourism initiatives have risen up in response. These including visiting sanctuaries and signing up for elephant conservation projects that promote sustainability and animal care.
Volunteer holidays with animals will let you work closely with these creatures by observing them and collecting vital data to help track their progress in this more natural habitat. You will also run educational workshops within local communities, to help empower residents to care for their natural heritage.
Wildlife conservation holidays
A volunteer holiday doesn't have to be a two-week stint. If you're serious about wildlife conservation you can sign up for projects that aim to prepare you for a career in the industry. Travel to South Africa and volunteer at a private Big Five game reserve. You'll have the opportunity to gain valuable work experience while learning how to track animals in the bushveld, monitoring the park's predators and running conservation workshops.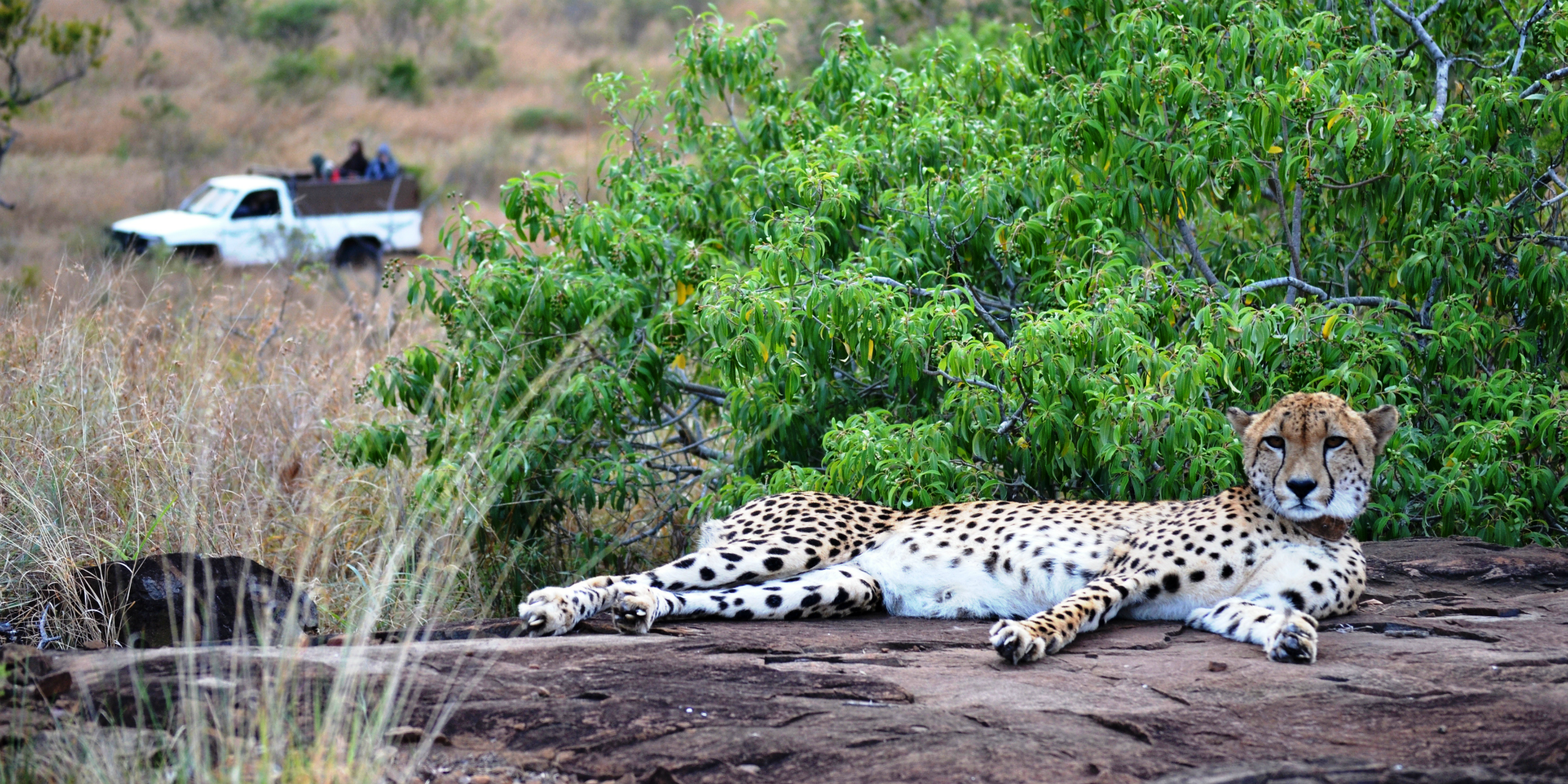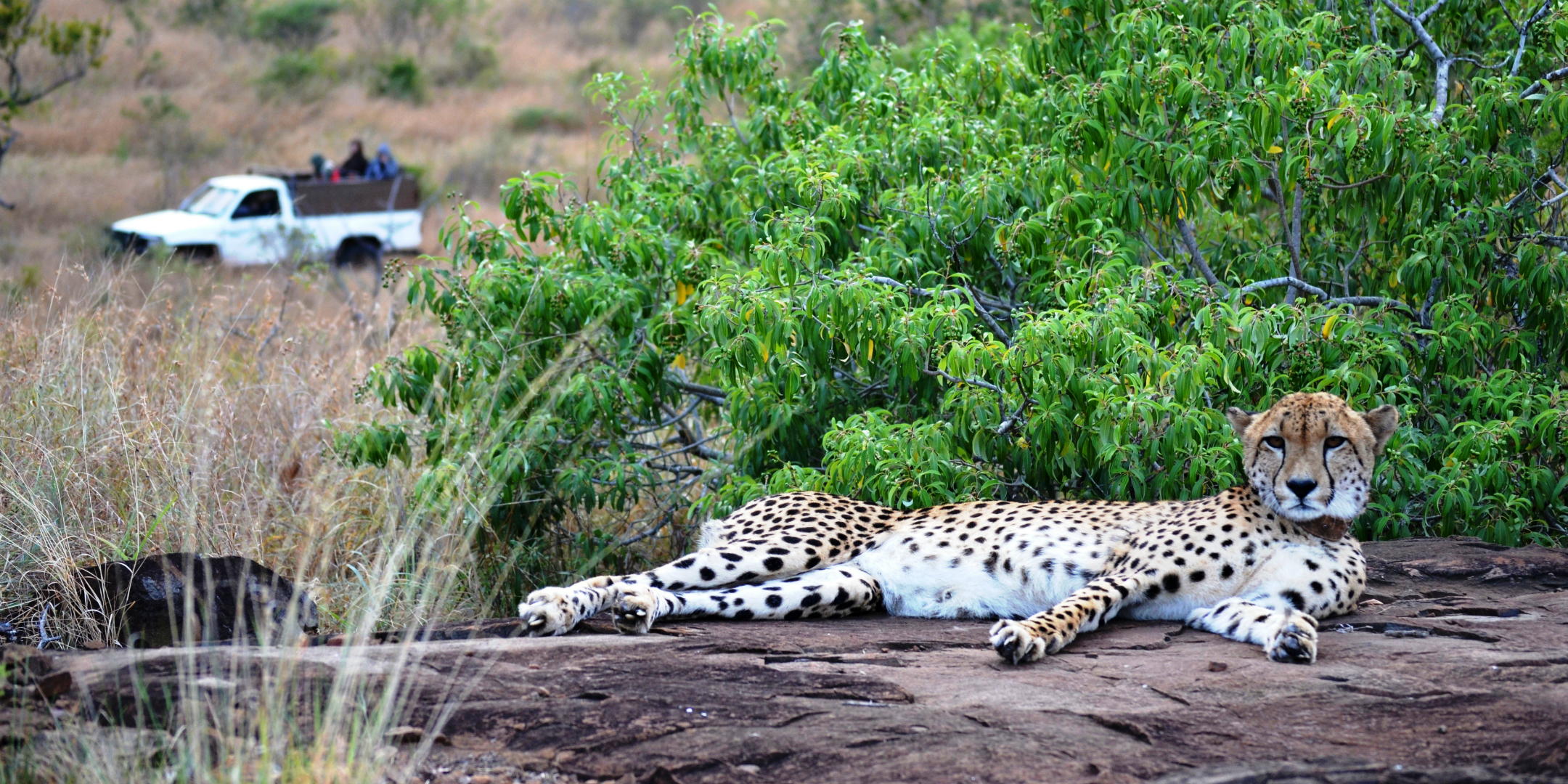 Volunteering with animals: How to find an ethical project
Want to make sure you're supporting an organization that stands by their values? It's time to open a new browser, warm up your fingers for some intense Googling, and get ready to do a lot of reading.
You want to make sure:
The volunteer organization is actively creating long-term solutions

A portion of your volunteer funds goes back into the local community

The volunteers are educated on the problems the animals, and local communities face

Other organizations such as NGOs, government agencies, or community groups support their initiatives.
If an organization does not want to reveal their project partners, that is a red flag.
Read online reviews. Head to their Facebook or TripAdvisor page and see what past volunteers are saying. You could even send a project alumnus a direct message to find out more about their experience to ensure it's what you are looking for.
Lastly, ask for a breakdown of your volunteer fee. Transparency is key to ensuring your time and money is going toward a worthwhile cause. Since it began operating in 1998 GVI has spent over 65% of all funds directly on its projects.
View GVI's program cost breakdown…

Check to see if the animal interactions are ethical
Many tourists dream of up-close interactions with wild animals. Whether it's traveling to Thailand and riding an elephant or stroking a tiger at a temple and posing for a photo.
So what's the harm?
The animals cannot give consent and these interactions often lead to neglect. Elephants are known for their complex family units and can walk up to 121 miles in a day. When these creatures are used for rides or petting photo opportunities, it changes their natural behavior. Responsible volunteer projects work closely with the local communities to keep these animals in the wild while allowing tourists a chance to see them in their natural habitat.
By choosing an ethical volunteer holiday, you can make a higher contribution to the survival of endangered species around the world. Whether it's gathering crucial behavior information or running awareness workshops, each small action leads to a sustainable future – for humans and animals alike.
Travel the world and volunteer with animals
Want to know more about our wildlife volunteer opportunities? GVI runs sustainable projects around the world. Since 1998, we have helped local communities to protect their natural heritage, and have supported local government agencies in conducting vital scientific research.
Choose from programs such as volunteering with elephants in Chiang Mai, sea turtles in Thailand or wildlife research in South Africa.
Speak to a member of our team today.