Disclaimer: The images in this article were taken pre-COVID-19.
Better education and work opportunities are great reasons to volunteer or intern abroad, as this could give you the upper hand in college or job applications. But, how do you make sure potential colleges or employers know about your experiences?
Mentioning your intern or volunteer work on your resume or during a job interview is important for several reasons. It allows you to fill in the gaps between jobs, or work and study, and demonstrate any key skills learnt. You'll also clearly show your personal commitment to making an impact in the world.
So, how do you make sure you're communicating your experiences in the best way possible to potential employers or colleagues?
Let's find out.
How to add your volunteering experience to your CV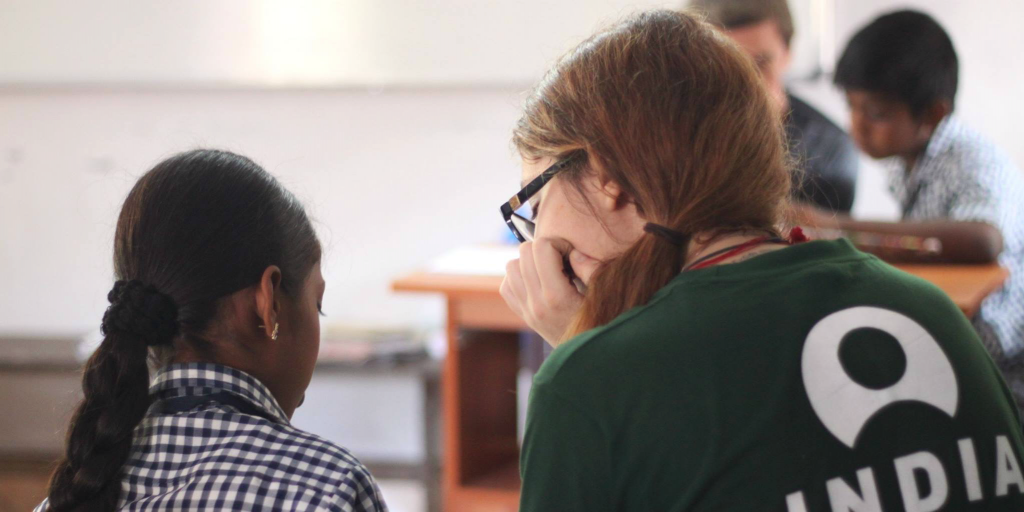 Demonstrating the value of volunteer or intern experience is particularly important for recent graduates with limited experience in the workplace, and for participants who may have taken several months off from work. 
Adding a description of your intern or volunteer experience to your resume will help complete the timeline of your education and employment. It also shows that you have real-world experience, and that your time off wasn't just for fun.
If your intern or volunteer work is closely related to the job you're applying for, or was a longer internship where you gained specific skills, you can list it the same as you would a job – just make it clear that you held a voluntary role.
Add the details of your internship or volunteering under the professional experience section of your CV. Give your experience a title, and date range. Describe your role in the program and your main contributions or achievements.
Ideally, you should tailor each job application to the role you are applying for. So, put some thought into how your intern or volunteer experience relates to the specific role. If you have space, then list the relevant skills used or developed while participating.
For example, will cross-cultural communication skills be important? Then make sure you describe how you interned or volunteered as part of an international team.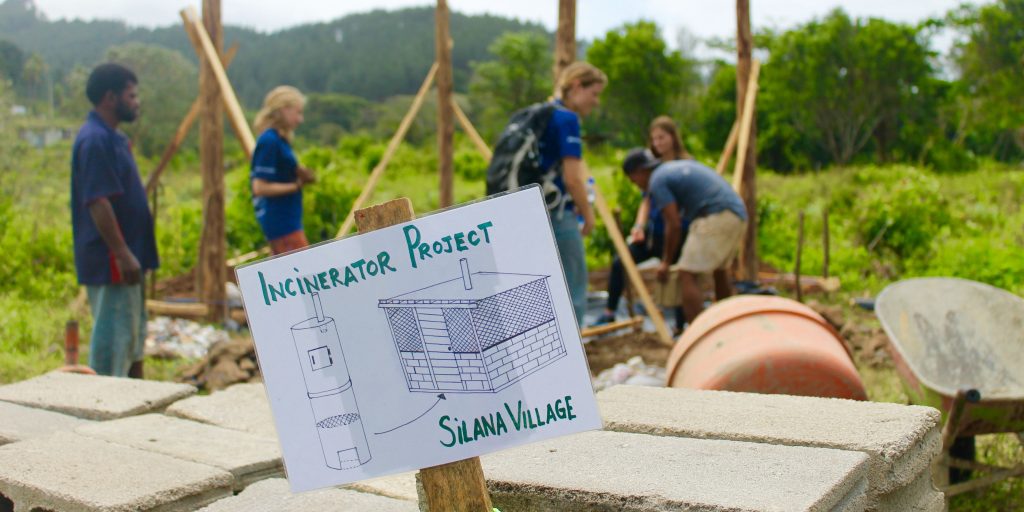 Here is an example of intern or volunteer experience listed on a resume:
Professional experience
Volunteer teacher | GVI | Luang Prabang, Laos | March 2018
Worked to add to the education of novice Buddhist monks in Laos. Used strong organisational and cross-cultural communication skills to lead practical and conversational English lessons.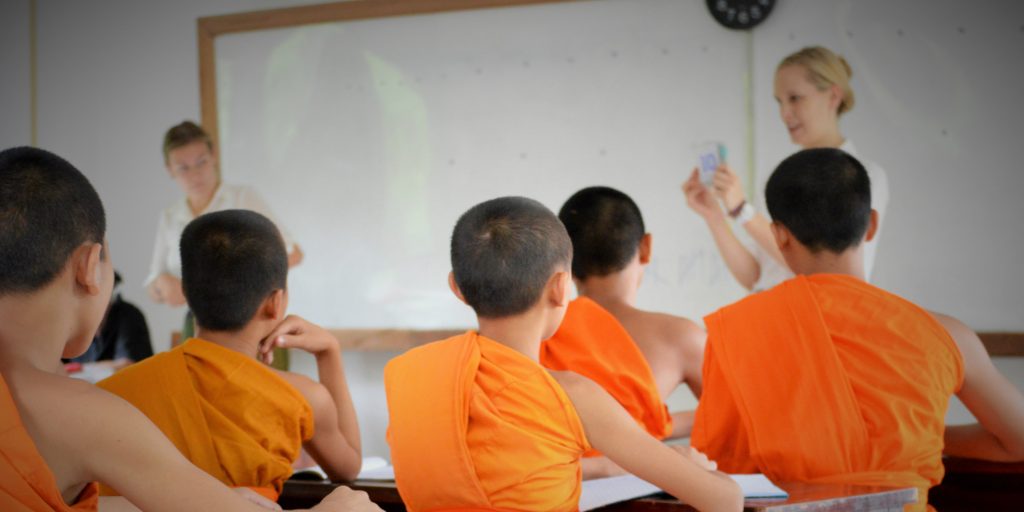 If your intern or volunteer experience wasn't strictly related to your professional field, you can list it below the previous employment section under a separate subheading. This section could be titled "community work" or "volunteer experience" and should always appear before your educational achievements.
Under this heading, add a brief description of your intern or volunteer work, incorporating as many of the soft skills you picked up as possible.
Previous employment experience
Office administration assistant | Private business | Philadelphia | January–December 2017 
Carried out a range of office-based tasks including invoicing and budget tracking, responding to phone and email communication, and filing documents.
Volunteer experience
Marine conservation volunteer in Seychelles | January 2018
Volunteered with GVI for three weeks, assisting in an essential conservation program. Attained Professional Association of Diving Instructors (PADI) Advanced Open Water Diver certification while carrying out research on marine species.
Education
Bachelor of Arts in Communications | Philadelphia University | 2016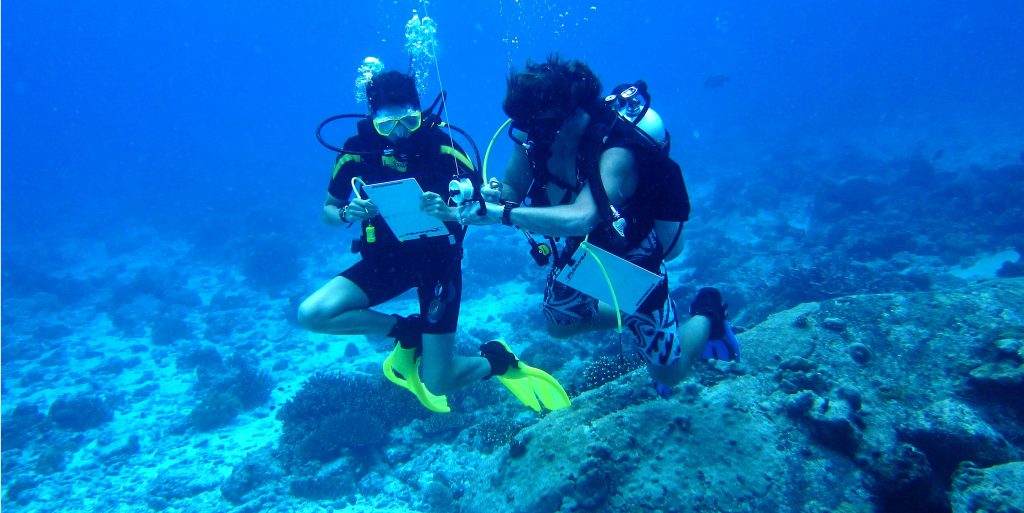 Discussing your intern or volunteer work in an interview
Mentioning intern or volunteer experience in an interview gives candidates an advantage. While talking about a previous job might cover specific skills you have, intern or volunteer experience says a lot about your personality and core values.
Most employers will be interested in finding out more about your character as well as your experience, so mentioning your commitment to social responsibility, your motivation, and go-getter attitude can be a huge advantage.
International travel is also a good indicator of maturity. For this reason, don't shy away from talking about your gap year volunteering or interning. Spending time overseas as a volunteer is more than just self-indulgent travel.
Instead of simply brushing over your time away, make sure you're clear that you weren't just sitting around doing nothing during your year off. Talk about the benefits of a gap year and anything interesting that you did, or any lessons learnt. For example, interning or volunteering is usually an excellent way to develop strong people skills.
For anyone new to working, or trying to break into a different field, interning or volunteering is a credible substitute for paid work. Use your experience to show that you are a passionate and motivated individual, with both practical experience and well-established soft skills.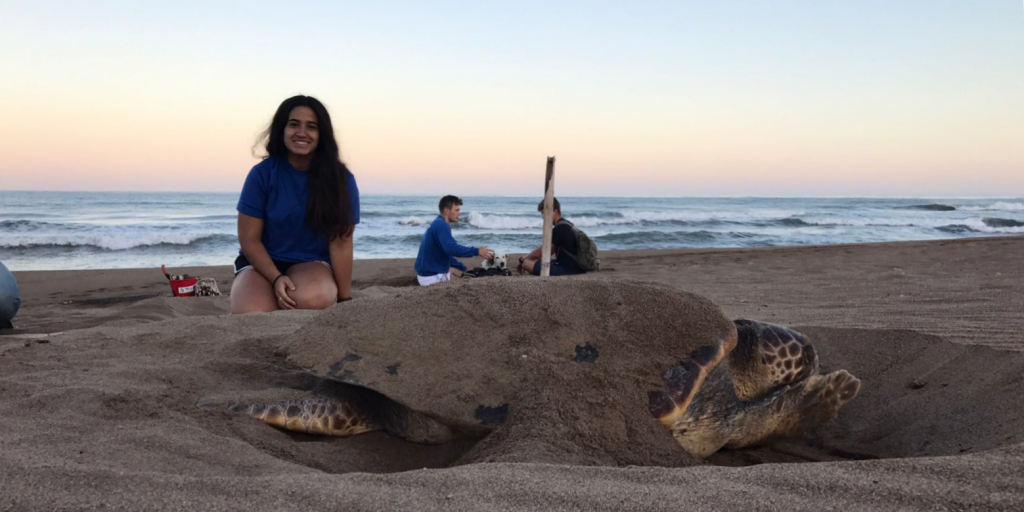 Often, interviewers are looking to hear real examples of when you used a skill, or where you picked up a certain competency. For these kinds of behavioural questions, an intern or volunteer project is just as relevant as a regular job.
Essentially, you can use interning or volunteering experience in a response in the same way you would talk about paid work. Here's an example of how to use your volunteer experience to answer an interview question:
Question: Why are you a good fit for this role?
Response: I'm the perfect candidate for this role because I know how to think on my feet and communicate well with others. While volunteering in Laos teaching English, I worked in a fast-paced environment alongside people from a range of different cultural backgrounds. Although volunteer tasks were clearly delegated, I had to be able to adapt to any unexpected changes in the schedule and adjust my work accordingly.
More common interview questions where you can mention your volunteer work include:
Describe your leadership style.

Tell us about a time you faced a challenge and how you dealt with it.

What motivates you?

Describe your key strengths and weaknesses.
Volunteering abroad gives you skills such as flexibility, intercultural fluency, independence, as well as a more complete understanding of global issues. These factors are sure to enhance your employability.
Take the first step in your career by browsing through GVI's international and online programs to find out how you can equip yourself with the knowledge and skills you need to turn your passion for making an impact into a full-time job.