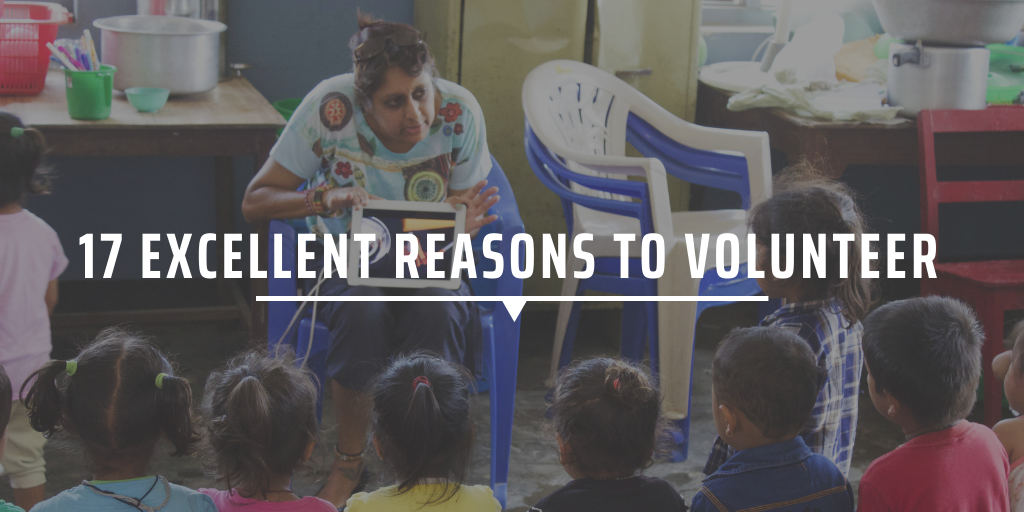 The images in this article were taken pre-COVID-19.
2021 is almost here! Is volunteering on your New Year's resolutions list? If not, here are 17 excellent reasons to volunteer in 2021.
1) It's good for your health
No, we aren't making this up. Studies have found that when you stop thinking about your own problems and focus on others, your stress levels start to decrease. 
Apart from this, your immune system is also strengthened and your overall sense of life satisfaction increases. 

This is because doing something for someone else interrupts tension-producing patterns and replaces them with a sense of purpose, positive emotions and higher confidence levels.
Don't believe us? Take a look at this article: Six ways volunteering benefits your health.
2) It improves your employability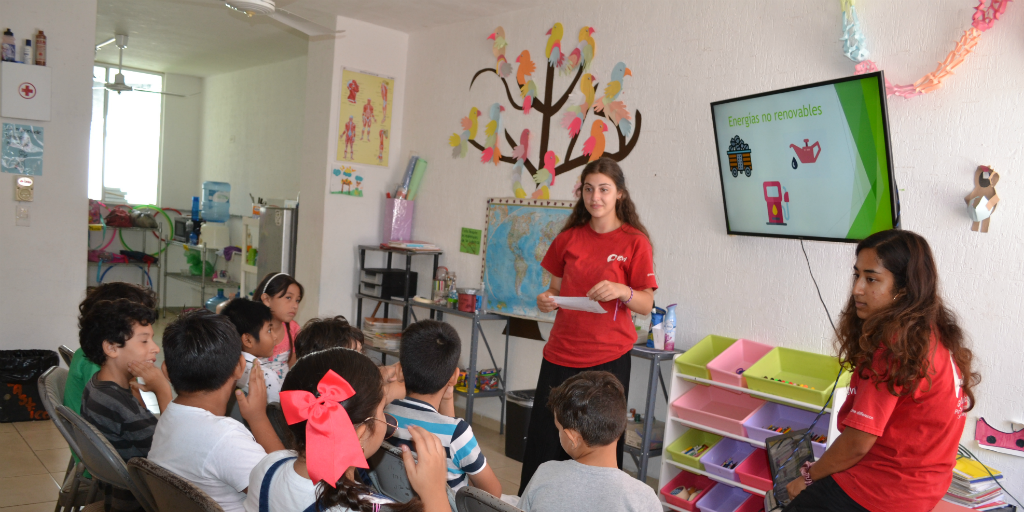 Did you know volunteering is an excellent way to boost your career prospects?
It helps you create a positive impression, makes you more innovative and creative, and gives you a range of useful skills. 
And we're not the only ones who are aware of these benefits, recruiters are too!
It's been said that recruiters rank volunteer participation higher than personal presentation when looking at prospective candidates. 
The British Council also released a study centred on  how international experience benefits individuals and employers.
3) You'll learn new skills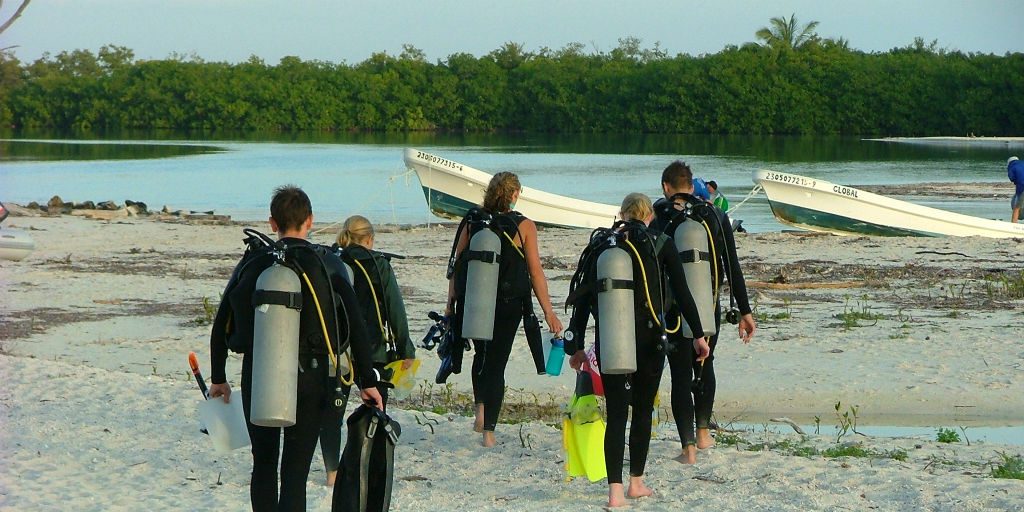 So what are the reasons why employers are keen on hiring volunteers? 
Employers love a candidate with a range of soft skills and luckily, volunteering gives you plenty of those. How?
On a volunteer program, you're faced with problems on a daily basis, and have to deal with a mix of personalities – all while adjusting to life outside of your comfort zone. 
This all adds up and helps to improve your teamwork, leadership, problem-solving and people skills. 
All in all, this is another excellent reason to get out there and volunteer.
4) You'll gain real-world experience
Another motivator for volunteering abroad is the insightful, real-world experiences that volunteers are exposed to in the field. 
Get ready to gain hands-on experience while you volunteer. Get stuck in doing wildlife conservation research, leading sports sessions, or conducting underwater surveys. 
Not for you? 
How about tracking jaguars, cleaning baby turtles, increasing teaching capacity at schools, or earning your Professional Association of Diving Instructors (PADI) Open Water qualification in some of the world's most sought-after dive sites? 
There are so many avenues to choose from when looking to volunteer, that there really is something for everyone.
5) You'll make an impact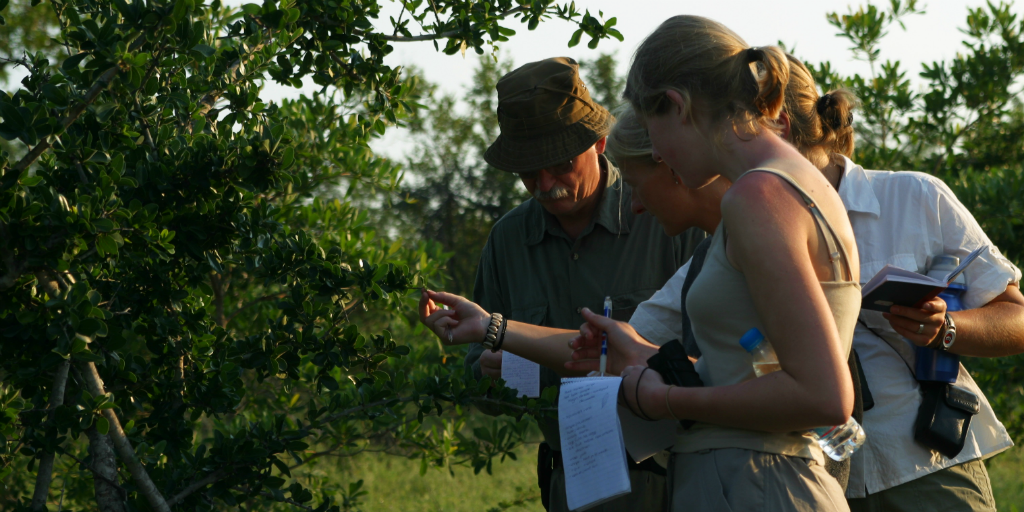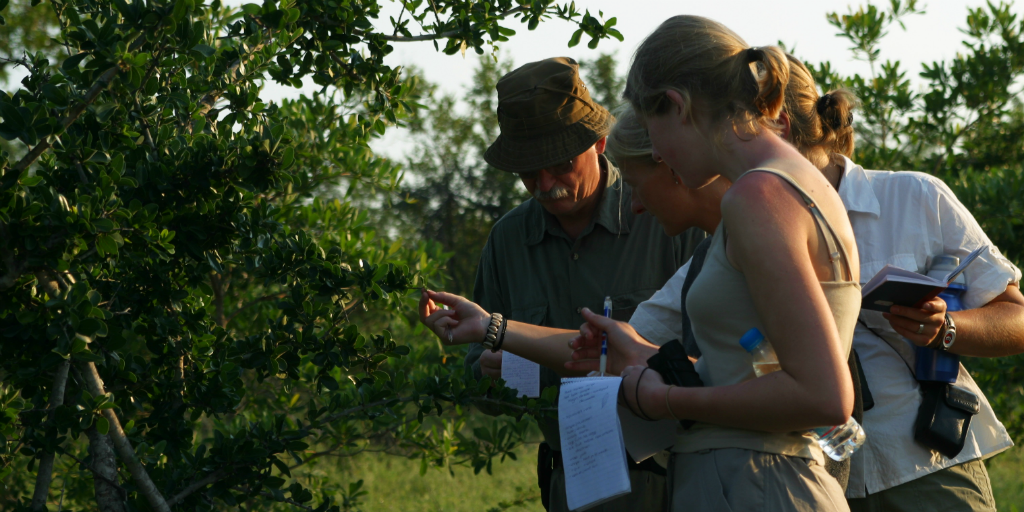 Volunteering, whether at home or abroad, gives you the chance to contribute to the kind of community and world you want to live in every day.
It gives you the opportunity to be a part of something bigger than yourself and use your own skills and knowledge to assist in the empowerment of people all across the globe.
6) You'll contribute to the United Nations Sustainable Development Goals
In 2015, the United Nations (UN) announced its agenda for sustainable development over the next 15 years. 
There are 17 goals, and most can be contributed towards through sustainable and responsible volunteering programs.
Instead of relying on your government to fix global issues, get involved in a sustainable volunteer program so we can all contribute in our own way.
This reason to volunteer gives you an outlet to be a part of addressing some  of the world's biggest challenges, and play an active role in the global community.
7) You can contribute to a cause you believe in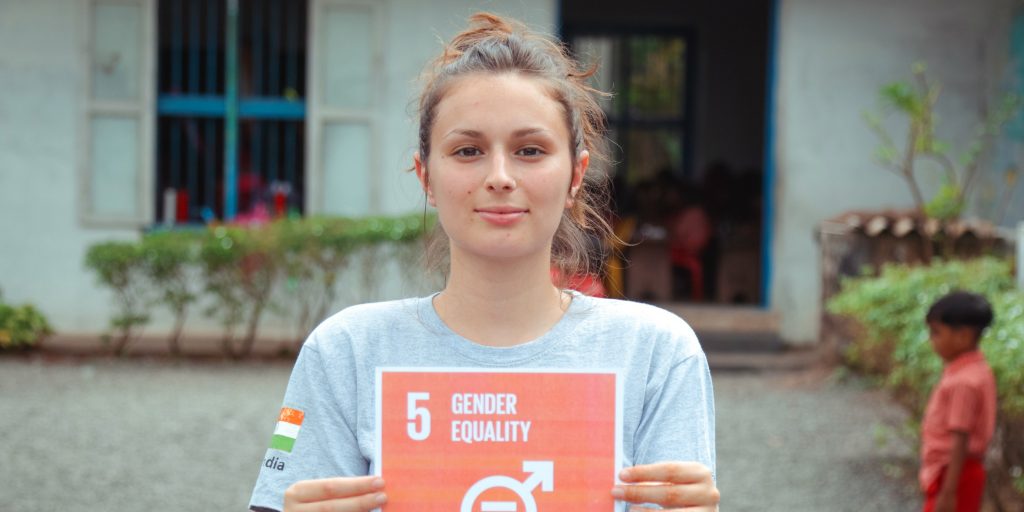 Not sure how to start off on your volunteering journey? Your reason for volunteering should begin where your passions lie. 
Let your love for animals, teaching, or public health build on  impactful programs.
Allow your actions to be led from a place of passionate intention. That way all the hard work will be worth it and you'll be more committed to the cause. As a result, your impact will be that much bigger.
8) You'll assist in empowering others
Adding to the empowerment of others can make your time abroad so much more meaningful. What better reason is there to volunteer abroad? 
Your participation in a sustainable, long-term program will help to empower local people. 
By contributing to teaching at schools, or assisting someone in reaching their goals in learning English, you'll assist in the development of skills, and help increase people's confidence. 
Whatever you decide to do, you will help people to empower themselves. You'll also assist them in developing the skills and confidence they need to access better job opportunities.
9) You'll travel responsibly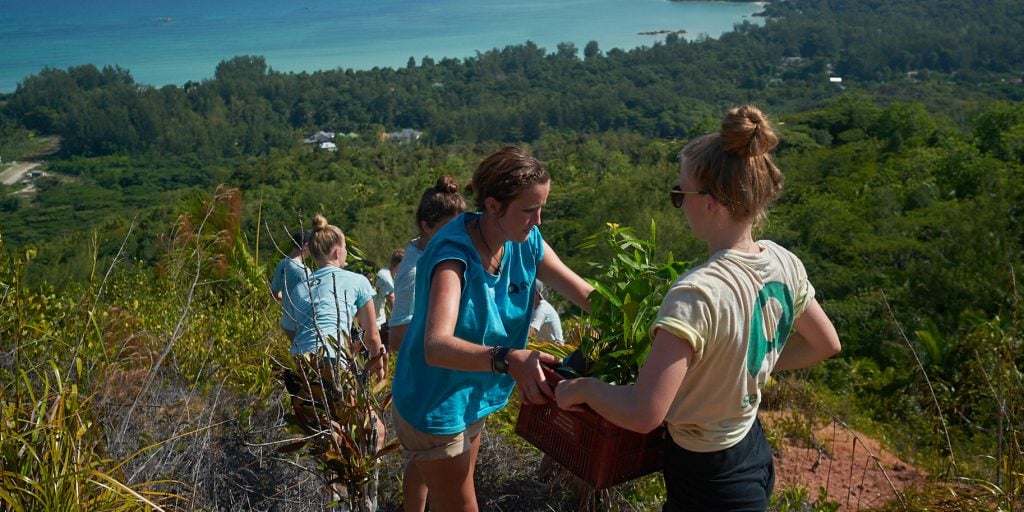 Volunteering abroad allows you to travel with a purpose. It makes it possible for you to reduce your ecological footprint by taking part in activities that are ethical and sustainable.
Before deciding on a program, ask yourself the following questions:
How will it benefit the local community?

Does the organisation respect the local culture?

What is the reason behind your volunteering trip?

What challenge will the end product assist in addressing?
Always keep in mind that you are there to contribute to impactful initiatives, and you can't do that if the needs of the community aren't being responded to.
10) You'll make meaningful connections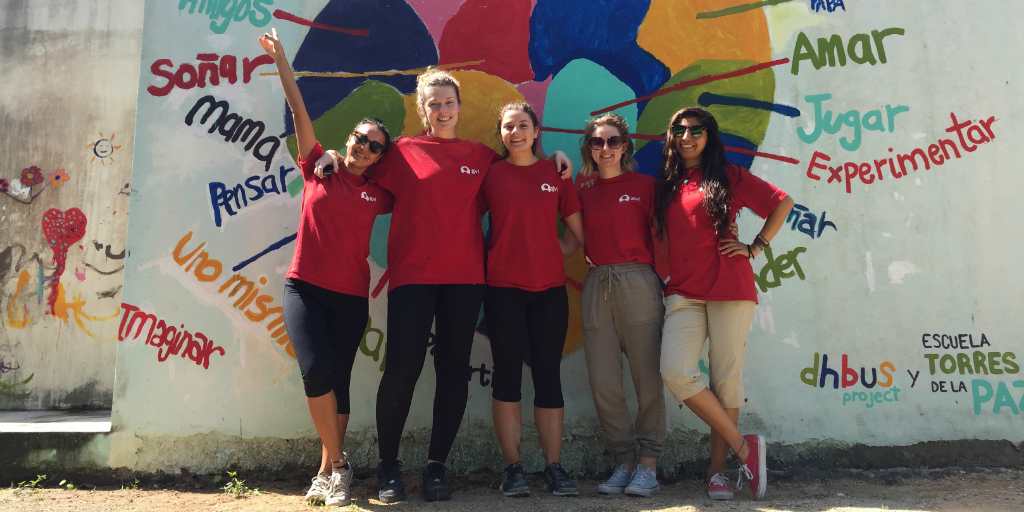 Volunteering lets you meet people from all walks of life. It gives you the chance to form relationships that can have a lasting impact on your life. 
You could meet your new best friend, future business partner or have a conversation that sparks a change in your life.
11) You can learn a new language
Did you know learning a new language boosts brain power? Or that it develops your ability to multitask?
Another reason to volunteer is to learn a new language. By taking the time to learn a country's language you're opening yourself up to its culture, and will be better equipped to engage meaningfully with local communities.
This is why all our volunteers have an introductory lesson to the local language during their orientation. 
By trying to understand a language, we learn about the heritage that goes with it. This allows us to come to terms with how we view other cultures and appreciate the intricacies of our own.
12) You'll become immersed in the community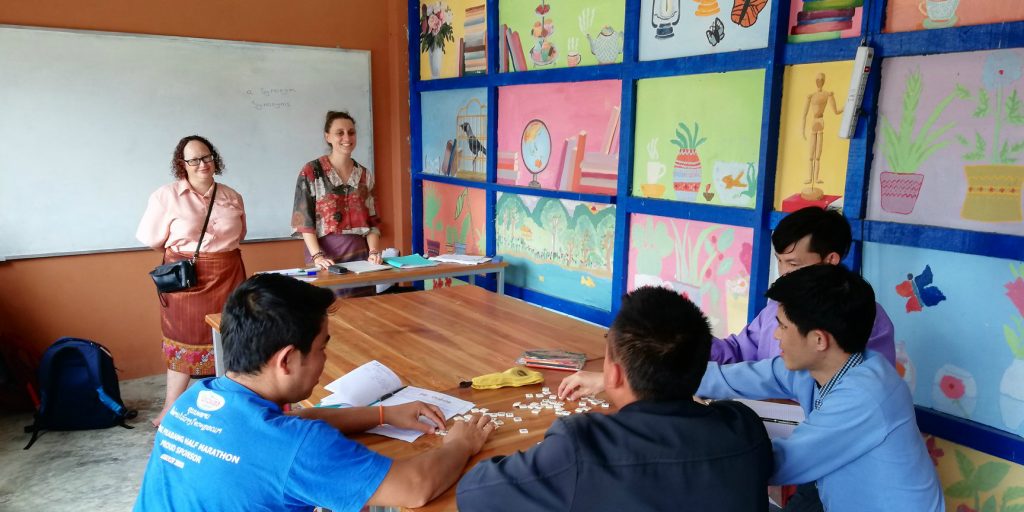 Working and living with a local community is one of the most popular reasons people choose to volunteer abroad. 
Living in a community gives you a different view of its people and their country. You'll be immersed in a new community, culture and day-to-day living.
In many of our locations, including Chiang Mai, volunteers reside in a local homestay – meaning that they live with a local family. 
Volunteers spend their free time cooking with their host family, helping with chores, sharing meals, and learning about one another. It's a great opportunity to soak up village life and experience a meaningful cultural exchange.
13) You'll gain a whole new perspective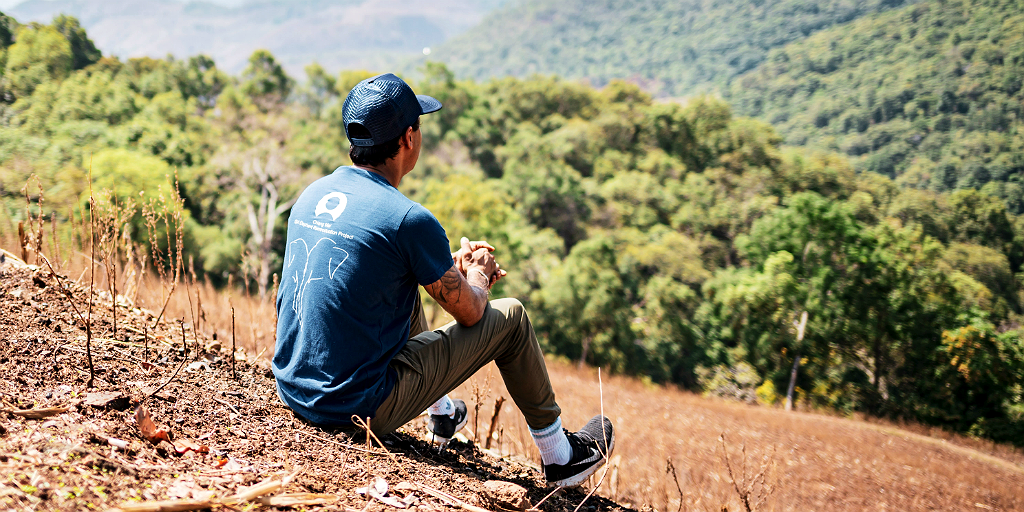 Volunteering abroad can change how you see the world. 
You'll come into contact with people from different countries, backgrounds and perspectives on a daily basis.
This shift in perspective opens your mind to what is truly important, and helps to build bridges of understanding.
14) You'll experience more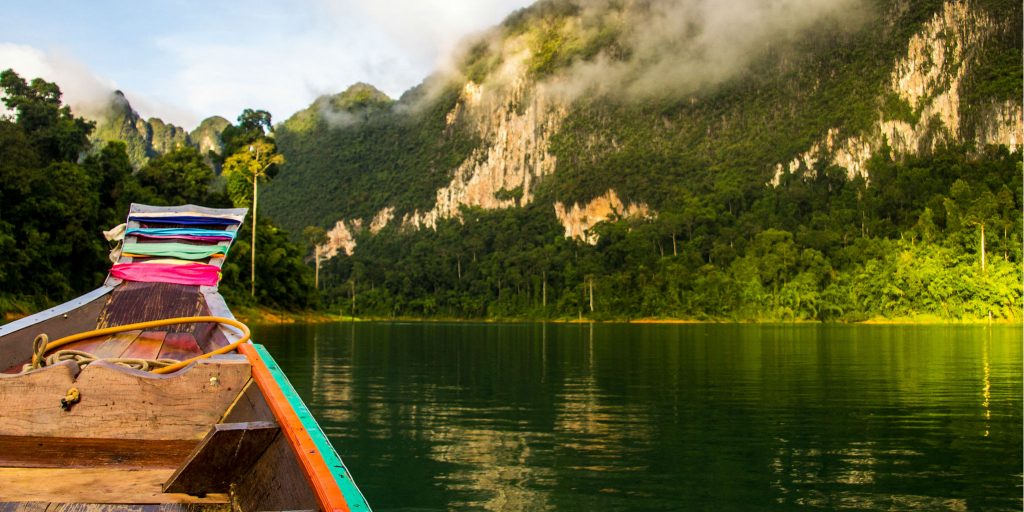 Living in another country will always be a major reason for volunteers to go abroad. It allows you to see the country in a different light and enjoy it to the fullest. 
You can explore areas that tourists don't often get to, and return home with a host of new experiences and memories.
15) You'll sample new food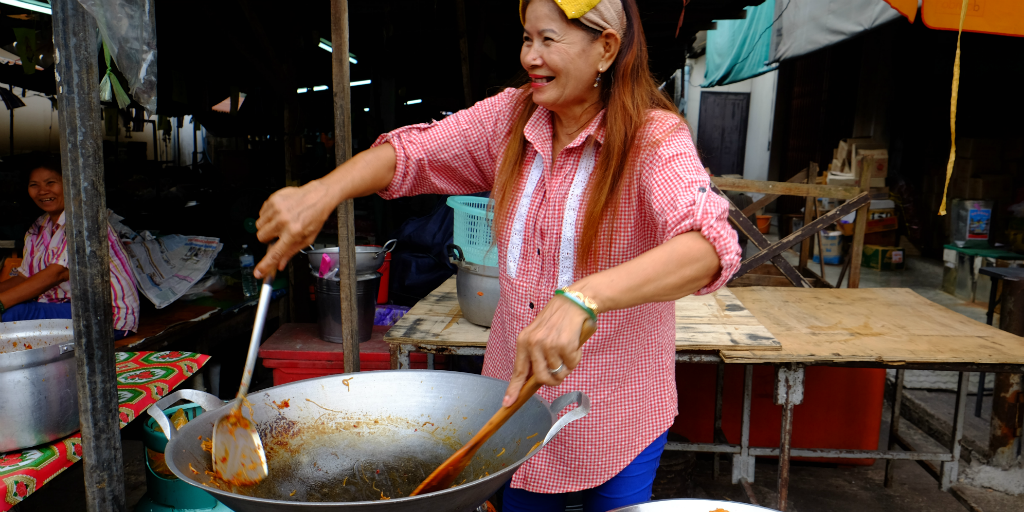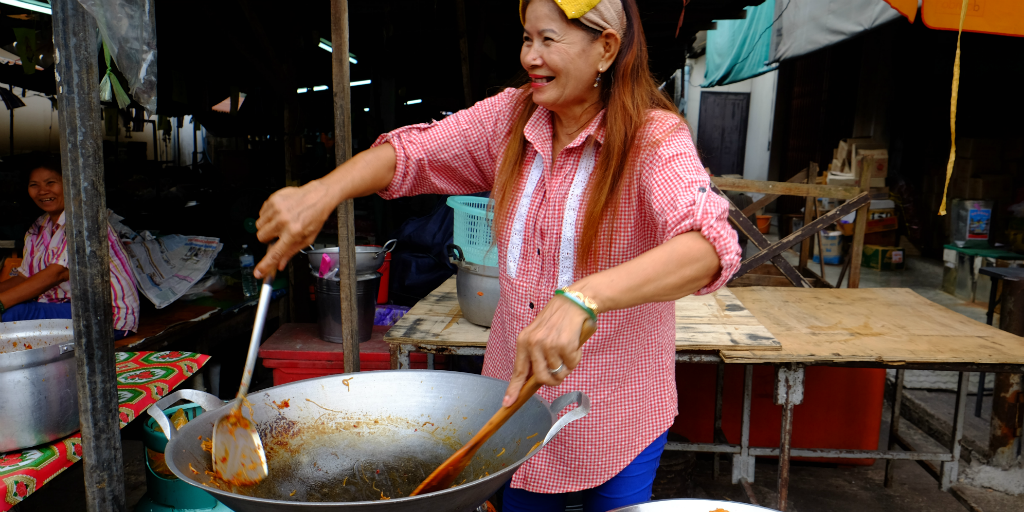 As much as we all love going out to eat, most of us will choose home-cooked meals from a parent or caregiver any day. 
While volunteering abroad, you can delight your taste buds with home-cooked meals too!
This is because a lot of volunteering organisations arrange homestays, or local chefs to keep the regional flavour coming throughout your placement.
16) You'll be inspired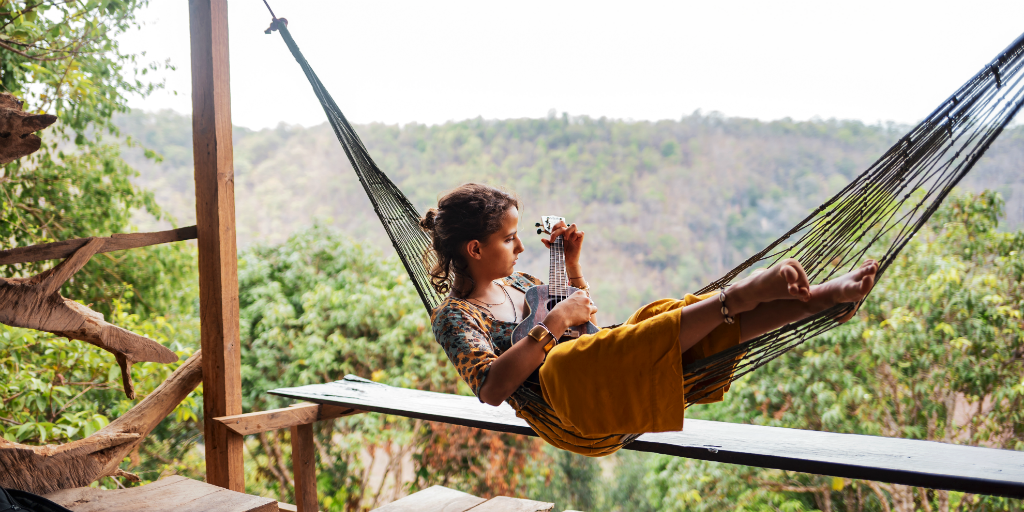 With the new year looming, are you finding yourself stuck in a rut? Or maybe you're unsure of what to do with your life, or what to study after graduation?
You can use volunteering as a way to get out of old habits and routines and help you figure out what your next steps will be when you return home.
Taking a break, putting your life into perspective, and learning about other people's lives might inspire an idea or spark an interest. 
You might come up with a plan to build on the development of your own community, or discover a new life calling.
17) You'll have fun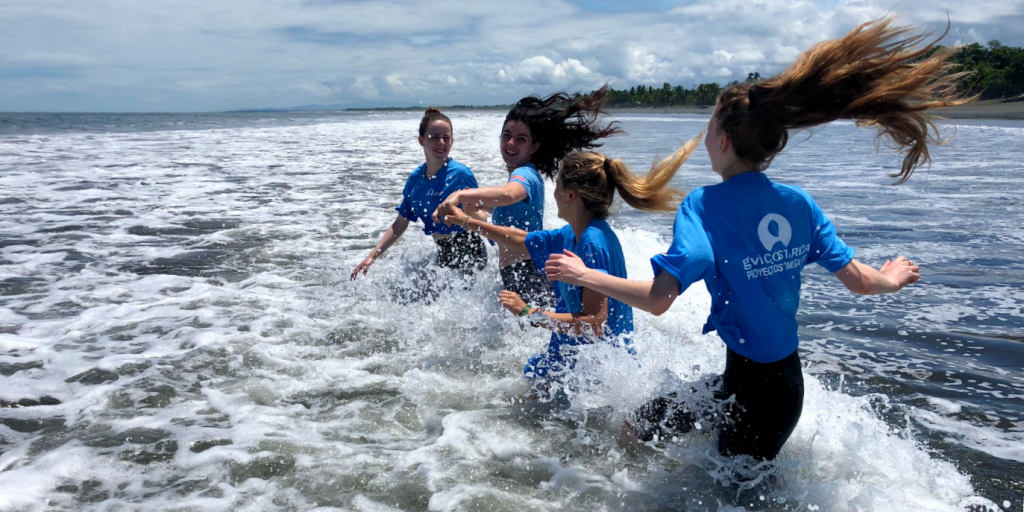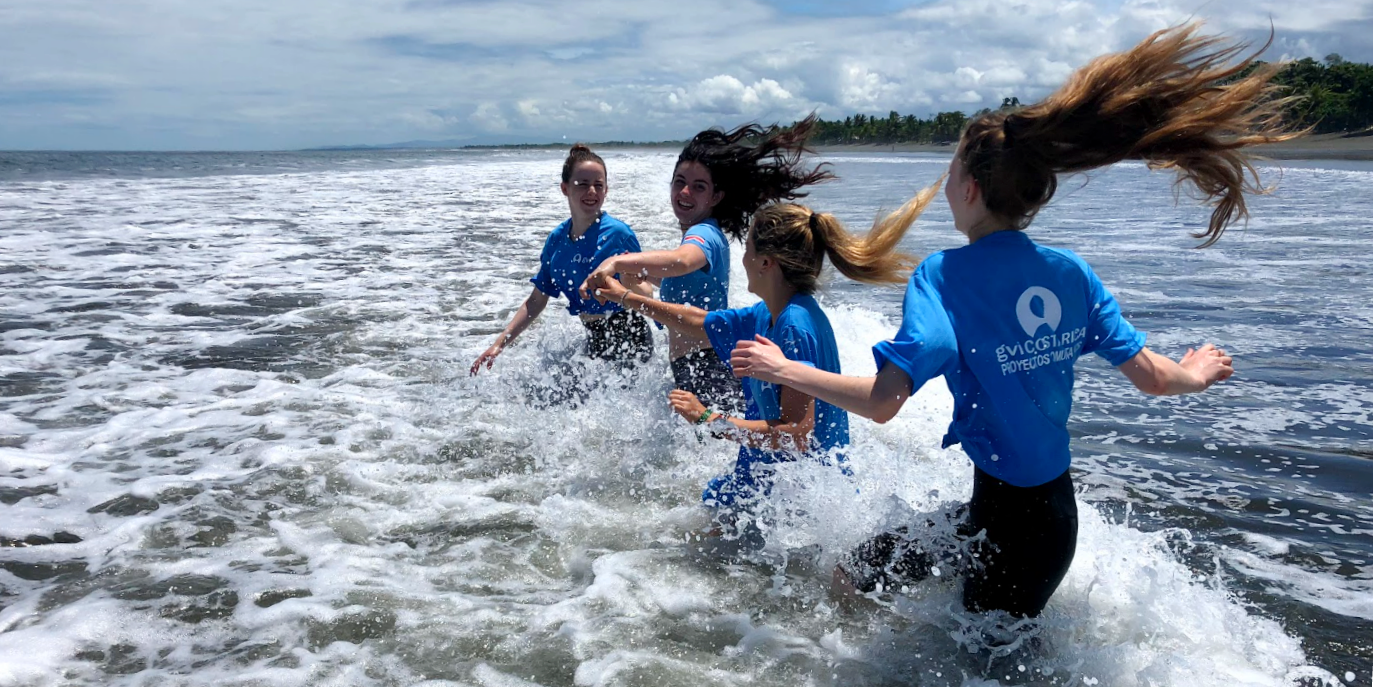 Volunteering is not something to take lightly and needs to be treated with the utmost respect, but it's also fun! 
It's a reason to meet new people, embrace cultural traditions and encounter new places.
During your downtime you can spend a weekend island-hopping in Thailand, climbing Table Mountain in South Africa, or white river rafting in Costa Rica. The choices are endless.
Combining this with all the other great reasons to volunteer, makes for an unforgettable experience that will stay with you for the rest of your life.
Are you ready to get out into the world and contribute to impactful programs in 2021?
Find out more about GVI's international, award-winning volunteering programs and internships. Choose from projects in community development, animal care, teaching, women's empowerment and conservation worldwide.