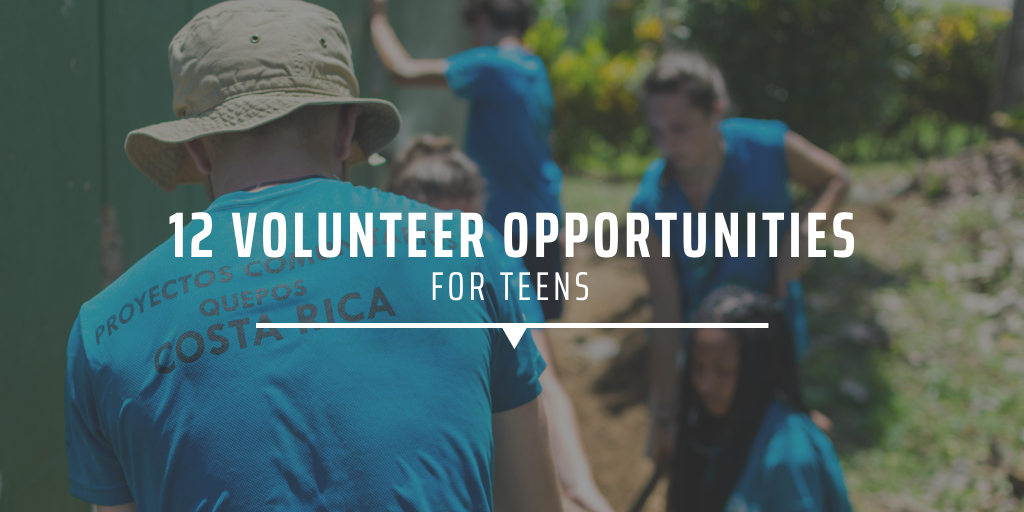 Altruism doesn't have an age limit. It's never too early to start paving the way for your future in the for-good sector. In fact, your teen years can be the best time to learn about global issues and make a positive impact in the world.
Volunteer work for teens is about development in every sense. GVI's volunteer programs benefit not only communities and environments, but all our participants.
Each project works towards advancing the United Nations Sustainable Development Goals (UN SDGs). The UN SDGs are 17 global goals that target issues such as health, education, poverty and the climate crisis. Joining in on a project that sets out to achieve these goals means you can play an active role in making an impact in the world.
Personal development is also on the agenda. Teen volunteer programs are an ideal way to build practical skills and cultural sensitivity outside of the classroom.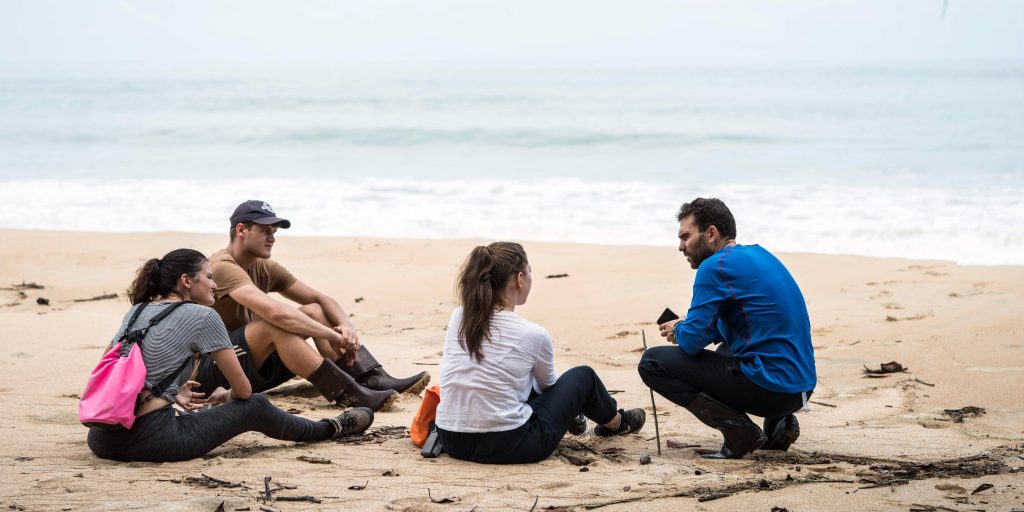 You and your parents can be confident that during our teenage volunteer summer programs, you'll receive all the training, support and mentorship you need from world-class experts.
On top of that, the work you'll be doing comes with a generous helping of adventure. 
You might scuba dive while completing coral reef surveys, explore the jungle as you track wildlife, or learn another language as you carry out community work. And, there'll be plenty of chaperoned excursions over weekends to spend learning about local cultures and going on adventures to boot.
So, without further ado, let us introduce 12 exciting volunteer opportunities for high school students.
1) Go on a remote island expedition in Seychelles
If you can't get enough of Insta-posting travellers like the Blonde Abroad, or your desktop background features waving palm trees, and you're pretty sure there was a mermaid somewhere in your family tree, a youth volunteer program in Seychelles will fit you to a T.
GVI's Seychelles project is an island experience like no other. Forget roads and towns – on Curieuse Island, it's just nature unfiltered. 
Seychelles is every bit as beautiful as glossy travel magazines would have you believe, but there is a great deal of conservation work that needs to be done on this island.
This volunteer program focuses on Aldabra giant tortoise population studies, mangrove distribution surveys, and habitat restoration in Curieuse Island National Park.
2) Get involved in cultural immersion volunteer opportunities in Ghana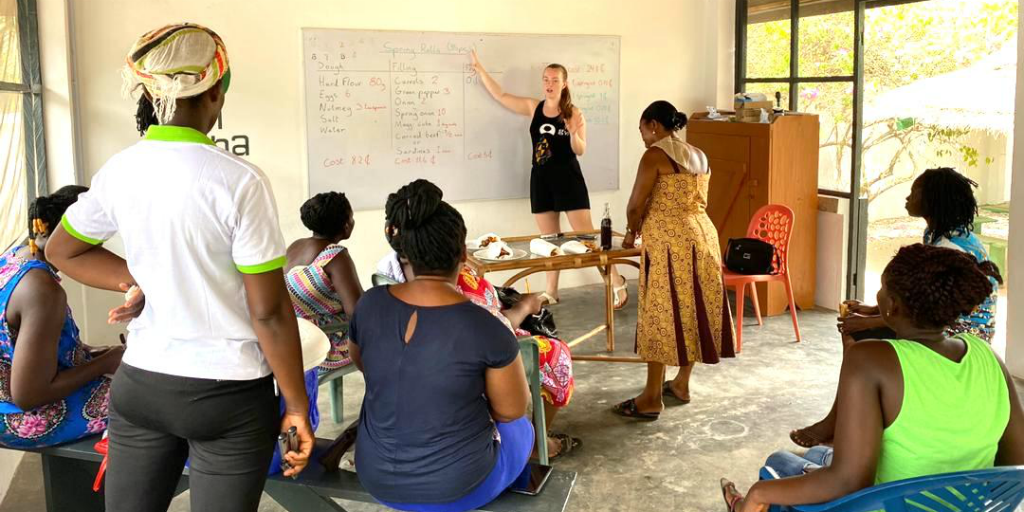 A cultural immersion volunteer program for high school students in Ghana will allow you to soak in the culture of a seaside city on the West African coastline. 
Accra is made up of plains that were once home to some of Africa's greatest kingdoms, like the Ashanti Kingdom. It's also a land of undulating hills and valleys, bustling rainforests, and coconut palm-lined sandy beach stretches.
And you can draw motivation from the stunning setting as you lend a hand with projects like women's empowerment workshops and English language lessons.
Every day that you're on this program, you'll gain a deeper understanding of the role that women's empowerment and quality education play in community development. You'll assist with skills and English language development workshops to assist women to empower themselves in their communities.
3) Contribute to whale and dolphin conservation in the Canary Islands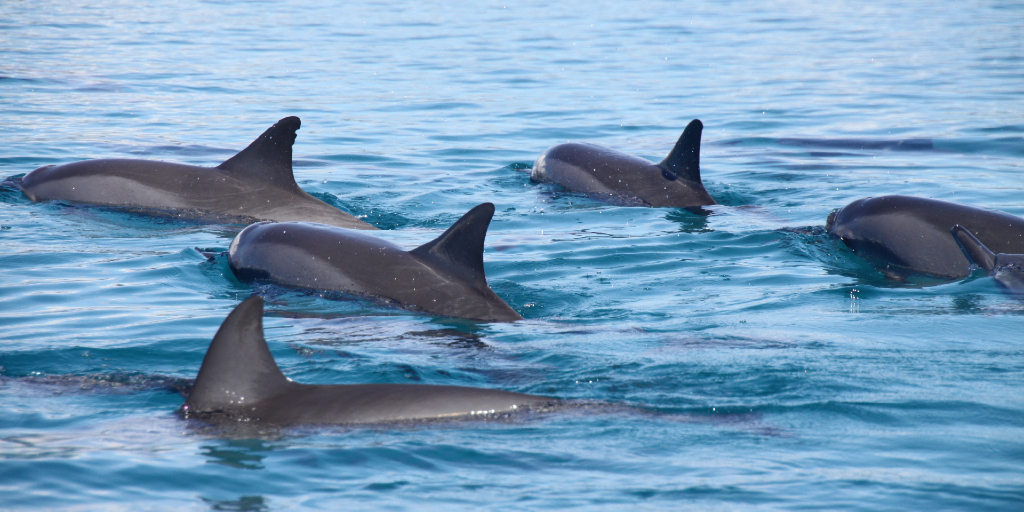 A landmass created three million years ago from volcanic activity, the island of Tenerife is part of the Canary Islands archipelago and is drama in a landscape. 
With expanses of the Atlantic Ocean stretching out to the horizon, it may seem like the best part of teen volunteer programs in Tenerife is the scenery. 
But, get started in conservation work aimed at protecting dolphins, whales and porpoises and you'll soon see how adding to a positive impact can make a trip abroad so much more meaningful.
On daily boat trips off the coast, you'll contribute to surveys that monitor the behaviour and characteristics of pods of cetaceans – marine mammals. And when you're on land, you'll get involved in work aimed at addressing plastic pollution and the challenges of climate change alongside field experts. 
Some chaperoned activities over the weekend might also include exploring the islands and taking part in the many adventure activities they have to offer – like snorkelling and sea kayaking. 
4) Assist nesting turtles in Greece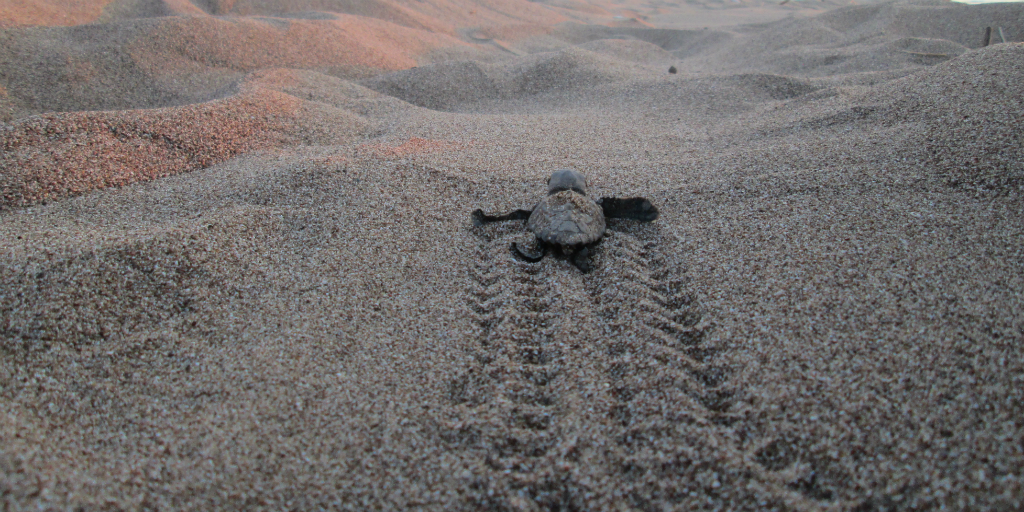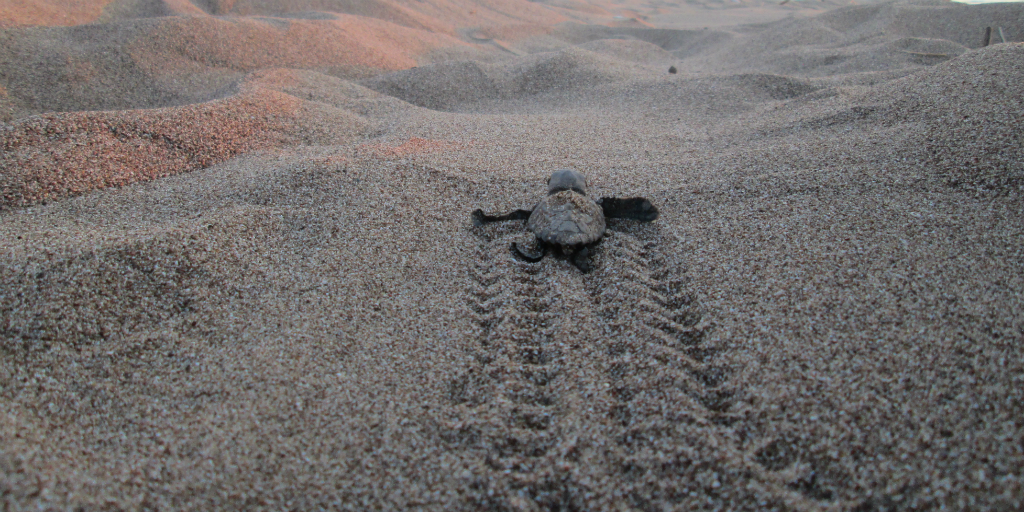 Can you picture yourself working with one of the most endangered species in the Mediterranean, in one of the most eye-catching locations on the planet?
This project is based in Giannitsochori, where you might witness the breeding cycle of loggerhead turtles before your very own eyes: from the laying of eggs through to triumphant hatchlings breaking out of their shells.
Your duties as a teen volunteer will be to record the turtle nesting activity and help safeguard the hatchlings as they wobble their way to the sea.
Plus, if you have a case of wanderlust, this project might just provide the cure. You'll be camping right next to a white-sand beach, and you'll have plenty of time to hang out along the seaside.
Weekends spent walking around will give you the chance to experience the history, architecture, and food that Greece is famous for.
5) Build friendships and learning centres in Thailand

Earn your traveller's stripes by volunteering with a Thai community in the lush surroundings of Phang Nga. This community-based project is ideal for teens looking to make a tangible impact and be immersed in the culture of another country.
The tasks you take up during the project will depend on the needs of the community at the time. You could get stuck into painting classrooms or help out with renovations to improve the learning environment of a local school. You'll also assist staff at a local turtle conservation centre and add to the well-being of injured or ill turtles before they're released back into the ocean. 
Not far from the village, you'll find a turquoise ocean bordered by pristine beaches and limestone cliffs. With an island-hopping or sea kayaking adventure included in the program, you'll have ample opportunity to witness some of Thailand's most spectacular coastal treasures.
6) Answer the call of the wild in Costa Rica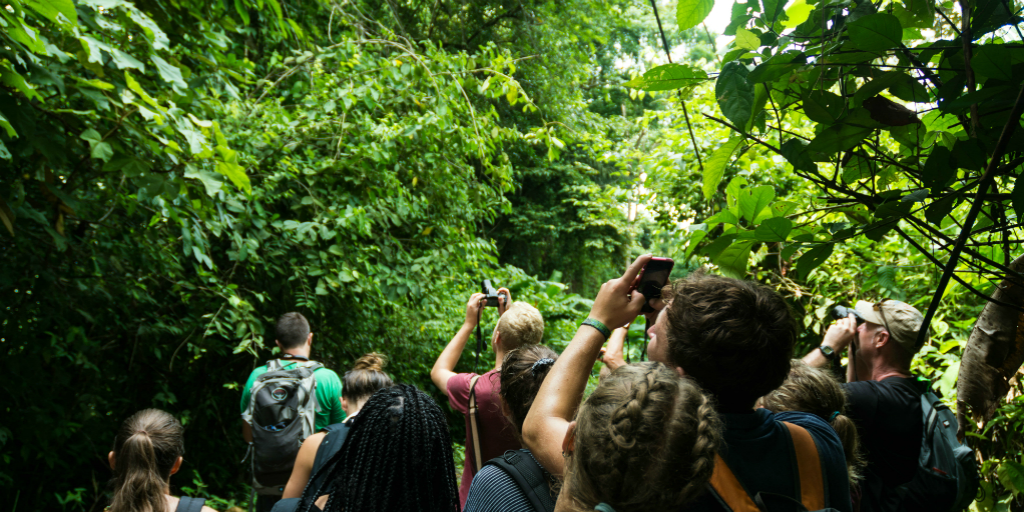 Costa Rica is one of the most biodiverse places on the planet. With turtles, birds and jaguars, animal-lovers should make a beeline for GVI's wildlife conservation project.
Based in Tortuguero National Park, the youth volunteer program is focused on safeguarding sea turtles and surveying other forms of wildlife. 
This is an opportunity to not only learn more about wildlife conservation, but to share your passion with the local community by raising awareness about environmental issues.
While staying in the camp accommodation, you'll be fully immersed in jungle life: surrounded by sounds of wildlife, a tropical climate and lessons in living sustainably.
7) Reach new heights with a volunteer and adventure experience in Nepal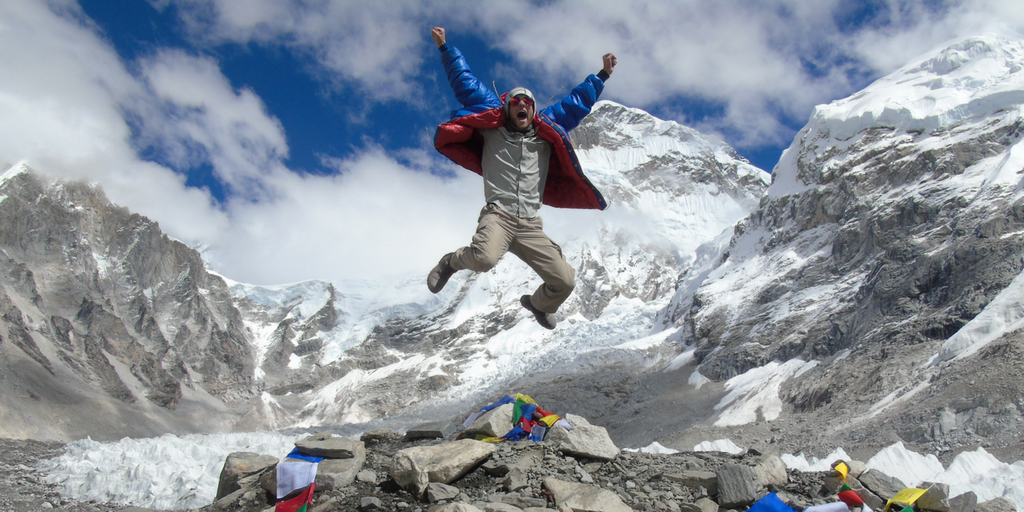 Aim high and take on this top-rated youth travel program, set among the tallest peaks in the world.
In the mountainous surrounds of Nepal, you can get involved in community service projects that assist in building healthier learning environments by upgrading existing educational facilities.
You could contribute by assisting in building facilities or installing water tanks for clean drinking water.
As well as being immersed in Nepali culture, a highlight of this youth volunteer opportunity is a four-day trek into the Annapurna mountain range. Climbing through the mountains, past lakes, Buddhist monasteries and villages will be an exciting and rewarding experience for every volunteer.
8) Jump for joy on an active education program in South Africa
Calling all kinetic learners! Come share your passion for movement with children in a coastal community in South Africa.
In your role as a volunteer on this program, you can teach children how to lead healthier lifestyles through participating in sports, and how to be part of a team by facilitating group sports lessons after school.
By connecting with students through sport, lessons are interactive and fun, and boost their learning experience.
You'll also be assisting teachers with lessons in English during the week, and enjoying the sights of Cape Town over weekends.
9) Learn about wildlife in South Africa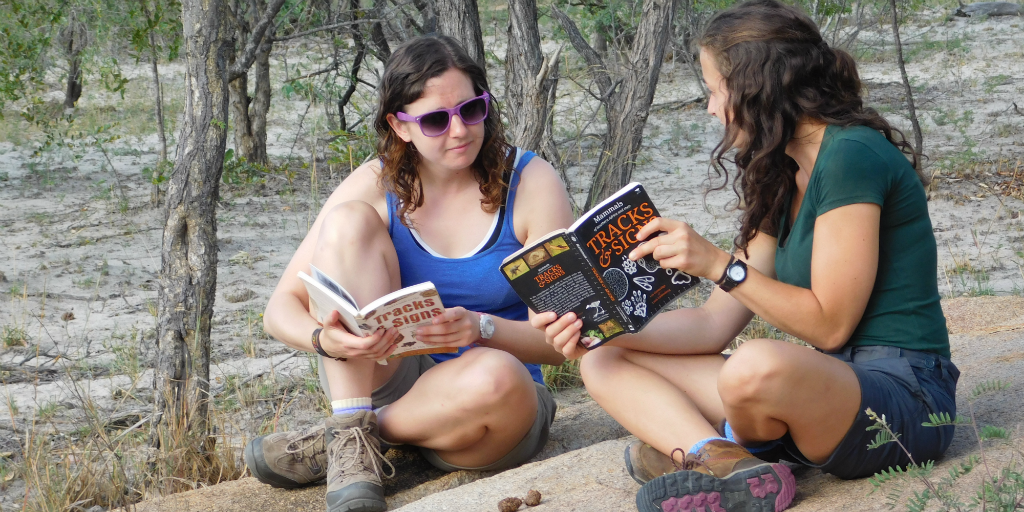 Ever wanted to navigate by the stars, learn how to survive in the wild, or discover more about some of the most interesting animals on the planet?
Be surrounded by stretches of nature as you learn how to safeguard the wildlife in South Africa's bushveld.
This conservation awareness project offers an unfiltered look at African wildlife: a front-row seat to one of the greatest experiences in the world. Watch lions stalk their prey, giraffes peer out from behind trees, and elephants rumble across the veld.
This is an active education program focused on the challenges facing Africa's wildlife. It's a chance to get involved in implementing solutions, and may even inspire you to continue wildlife conservation work long after the program is over.
10) Build schools and better opportunities for education in Costa Rica
Quepos is a coastal town located in Costa Rica where lush jungle and rolling Pacific waves collide. Here, you'll live among local people while getting involved in simple construction projects that meet the needs of local schools in the community.
These projects can include basic maintenance, renovation, or building work that will better the learning environment for students. Volunteers will never be tasked with construction tasks that require skilled labour. 
Higher-level construction tasks are done by skilled labourers in the community. Read more about our stance on construction volunteering.
On the weekend your days will be full of surf lessons, hikes through Manuel Antonio National Park, or hours basking on the beach. After your volunteering experience, you'll go on an adventure-filled week-long trip that might include white-water rafting and zip-lining.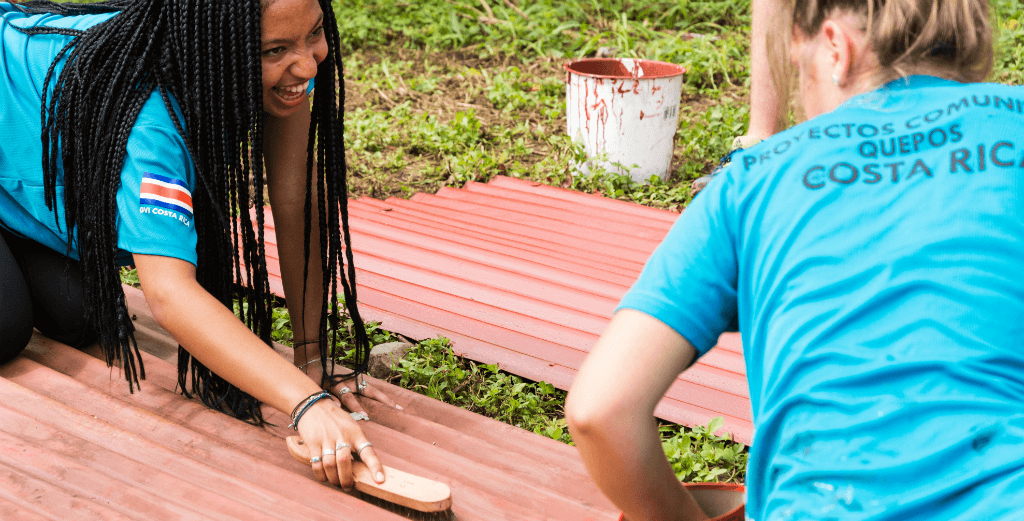 11) Dip a toe into marine conservation in Mexico
Where better to get a taste for aquatic life than in the waters off the coast of Mexico's Yucatán Peninsula? Here, you can explore conservation while learning to dive.
This program takes you into the watery heart of some of the best dive locations on the planet, where you can learn about efforts to protect this underwater realm.
The data collected by GVI's monitoring program, and volunteers like you, is aimed at contributing to the long-term conservation of the Mesoamerican Barrier Reef System. 
Meanwhile, the Professional Association of Diving Instructors (PADI) Open Water Diver course teaches you how to dive, so you'll return home a certified diver.
12) Dive a little deeper into marine conservation with a PADI Advanced Open Water Diver course in Mexico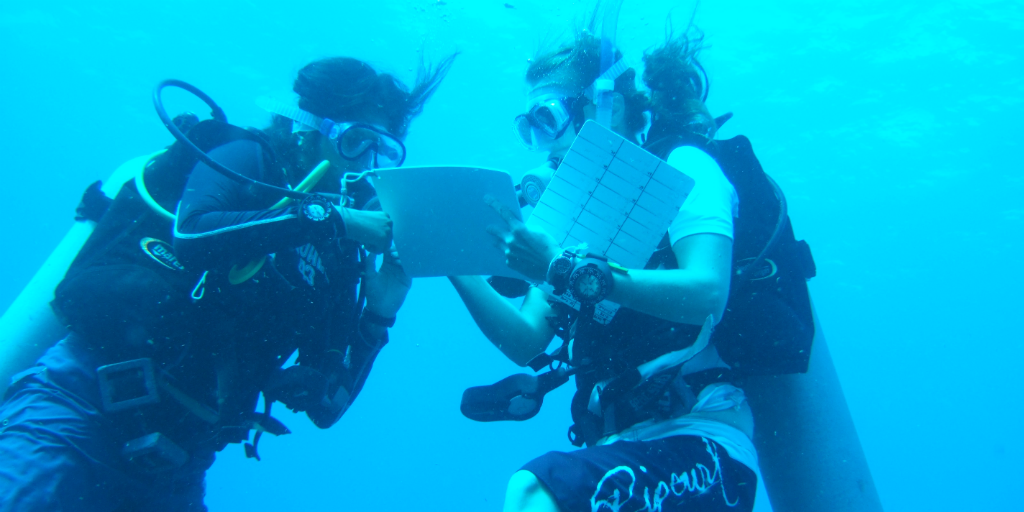 Take your dive skills to the next level and earn your PADI Advanced Open Water Diver certification. The course is one step up from the PADI Open Water Diver certification, and will prepare you for adventure dives.
With your new-found skills you can dive even deeper into the underwater world and get more involved with coral reef research. During dives, you'll record vital data, and learn how to identify dozens of fish and coral species.
This program could steer you into a career in marine biology, professional diving, or conservation. You'll be working alongside seasoned experts who can mentor you and give you an exclusive glimpse into what working in the field is really like.
Plus, with Mayan cities and tropical jungles on the shore, and swirling shoals of fish below sea level, you'll be swimming in fun activities.
These teen volunteer projects abroad make it clear that you don't need to be old enough to vote in order to make a positive impact in the world. The only prerequisites you need to volunteer are curiosity about the world and motivation to make a meaningful contribution. 
Browse GVI's top-rated volunteer opportunities for teens and see how you can put your passion for adventure and volunteering into action today.