Is this the first time you've considered taking a volunteer vacation? If so, you might be asking yourself, "What exactly is a volunteer vacation?" 
It's when you use your vacation time, either an upcoming school break or time you take off from work, to contribute to a cause that resonates with you. This doesn't mean you have to give up recreational activities, just that you make time for service work as well. Choosing to volunteer while on vacation actually allows you to increase the productivity and health benefits – including improved mental health – of taking a vacation. 
Choosing to move your volunteer vacation abroad can take your experience from good to great. As the 30,000 volunteers who've joined one of our volunteering vacations will tell you – it can be a life-changing experience where you'll meaningfully engage with a culture and environment that's unfamiliar to you. It'll change the way you see the world and think of your place in it. 
Which volunteer vacations opportunities are available with GVI?
GVI offers impactful, ethical and supportive global volunteering vacations. All GVI's volunteer vacation programs allow you to contribute to global sustainable development goals outlined by the United Nations. These include goals promoting both marine and wildlife conservation, greater equality between genders, higher quality education and improved global public health. We offer volunteering vacations in Africa, Asia, Australasia, South America and Europe starting at 1 week in duration. 
Sound like something you, your friends or family might be interested in? Are you now wondering how to volunteer while on vacation? We've made it easy. Just find a program below and apply. 
Volunteer vacations for animal lovers
Scuba diving volunteering vacations
Nearly half of the world's corals can be found in waters surrounding the

Fiji

archipelago. You can help to protect and study these corals while diving in Fiji's tropical waters on your vacation. 

On one of our volunteering vacations in

Mexico

you can earn PADI (Professional Association of Diving Instructors) scuba diving qualifications while conducting marine conservation research.

The rising ocean temperatures caused by climate change have damaged a significant portion of Seychelles coral reefs. Study how these corals are recovering while diving in

Seychelles

.

You'll also be helping to collect plastic and other waste from the ocean floor and beaches. 
Community volunteering vacations 
Don't see anything that appeals to you? We offer many more volunteer vacation programs. Find one here that aligns perfectly with what you, your friends or your family have in mind.
Who can join one of our volunteer vacations?
Anyone from teen volunteers over the age of 15 to older volunteers over the age of 50 can join one of our volunteer vacations. If accompanied by an adult guardian, 14-year-old teens can also join one of our family volunteer vacations. Our volunteer vacations are the ideal choice for intergenerational families looking to book a service trip abroad, because we are able to offer specialised support to both teens and older adults.
Couples also choose to go on volunteer vacations with us, and we offer private accommodation when requested. Our trips are also perfect for those looking for volunteer vacations for singles, and other volunteers travelling solo. The safety support we provide is especially valuable to those travelling solo who identify as women or females, and are looking for a volunteering vacation to join. We offer airport pick up and drop off, and solo volunteers stay on base with our staff, other volunteers and interns who have all undergone a police check. Meals are provided, as is transport to and from the project sites. 
College students who are often looking to make themselves more appealing to employers will also find many benefits in joining one of our volunteering vacations. We've designed these to equip volunteers with field-specific skills like coral reef surveys and English language lesson planning, but also transferable skills like teamwork and intercultural communication. 
When can I join a GVI volunteer vacation and for how long?
Our volunteering vacation programs are available year round and you, your friends and family, can join for as long as you'd like, starting at 1 week. 
Summer is always a popular time to travel abroad and we have plenty of summer vacation volunteer opportunities available. Some students also like to use their spring break to contribute to critical global issues and we can accommodate them too. 
Using your winter breaks to travel south can be a great way of getting away from the cold weather. It being the vacation season, also means it's a time when many are focused on contributing to a sense of communal well-being. We offer many Christmas volunteering programs around the world that you or your family can join.
Are GVI programs adventure volunteer vacations?
Many of our conservation volunteer vacations feature adventure activities as part of the required service work. On our nature volunteering vacation in Costa Rica's Tortuguero National Park, volunteers are required to canoe down the winding canals of the rainforest to record threatened bird species. Volunteers in Fiji, Mexico or Seychelles are required to scuba dive in order to collect data on underwater life.
All our teen programs, even those that aren't specifically nature volunteer vacations, include chaperoned recreational adventure activities such as island hopping around Southern Thailand, rappelling down rugged South African mountainsides, surfing along the Pacific Coast of Costa Rica or white water rafting down rapids in Nepal. 
Two of our volunteer vacation programs for adults also include recreational adventure activities. These are our volunteer vacations in Nepal that include trekking. On these programs, adults can choose to trek to the southern Everest base camp and Annapurna Sanctuary before joining other volunteers on education and women's empowerment projects in Pokhara. 
But on many of our other adult volunteer vacation programs we don't include pre-planned recreational adventure activities. We've found that most college students and other adults enjoy being able to make their own decisions about what to do during their free time.
Project work for GVI volunteer vacations are scheduled during weekday office hours. This means that adult volunteers can make their own choices about what to do during evenings and weekends. Browse night markets in the evening, go mountain climbing, paragliding or kayaking on the weekend or visit some of the many famous sites located nearby such as Angkor Wat in Cambodia, Machu Picchu in Peru or Table Mountain in Cape Town. 
While volunteers travelling with friends and family might choose to experience these adventures with their travelling companions, solo travellers often make fast friends with other volunteers on the program and frequently plan their weekend travel plans together.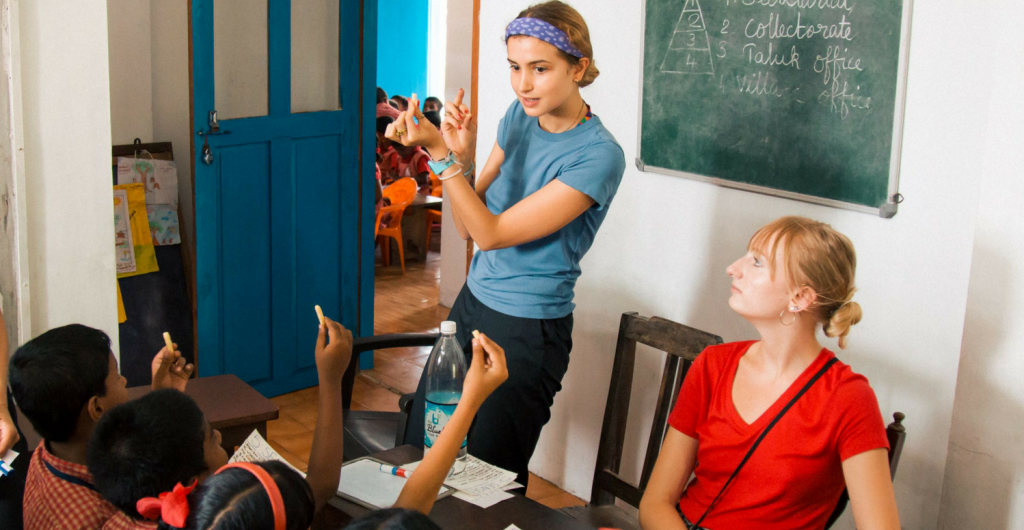 Positive short term impact
Don't think that just because you're volunteering over the short term that you can't make a difference. GVI projects run year-round with full-time staff, at the direction of local partners and communities, so that your efforts can be channeled correctly.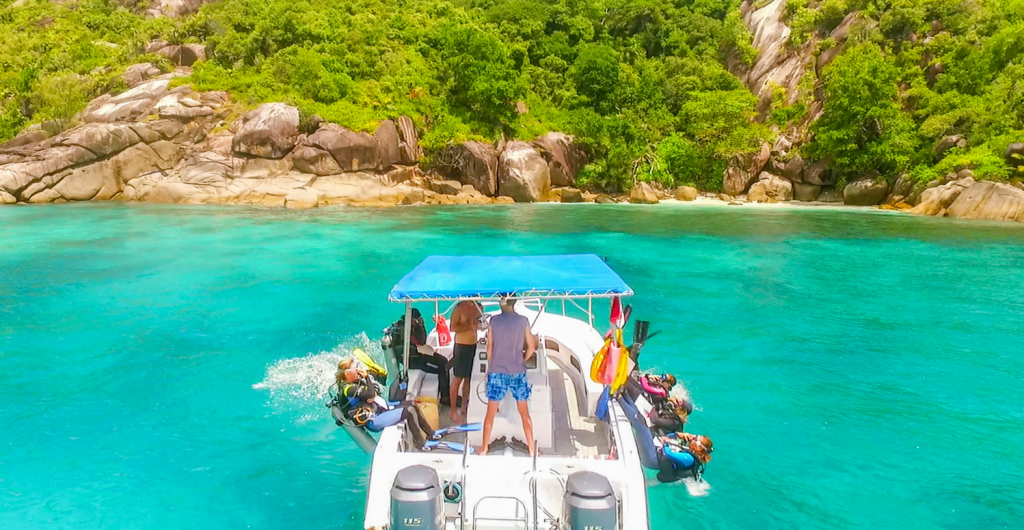 Adventure side trips
Let GVI help you arrange the best adventure activities during your time off from your volunteering work. Enquire to find out which projects include adventure side trips and what activities you can expect from the country of your choice.
OUR VOLUNTEER VACATION​ PROGRAMS
Download our program brochures