Volunteer Vacations Abroad
Volunteer vacations abroad with GVI offer individuals, families and groups the opportunity to give back in a meaningful, sustainable way, while exploring some of the world's most remote and beautiful locations!
GVI has a range of short term volunteering projects based around the world, which combine volunteer work, cultural and adventure excursions, language immersion and much more! Our projects are ideal for volunteer vacations abroad; picture yourself surrounded by the Himalayas when volunteering in Nepal, working in a local care center or in the beautiful Mexican Yucatan peninsula, volunteering on a variety of marine conservation based projects!
Service Vacations
Use your volunteer vacation abroad to make a meaningful impact in the lives of disadvantaged communities around the world. Use our adventure filled volunteer opportunities to give back and serve those in need. Whether your interests lie in conservation work, teaching or animal care (to name a few!), GVI has a volunteering project for you. Amongst these programs are our Christmas volunteer programs! You can even use the opportunity as a family volunteer vacation, view this page to check out your options.
GVI has been operating volunteer projects all over the world for the past 14 years, and with all our projects we strive to ensure we use local operators and support local businesses. We are proud of our approach of establishing long-term and sustainable projects, in which the local community is always consulted first and foremost in order to determine their needs. By volunteering with GVI, you can be sure your volunteer vacation will be making a difference and supporting the right people. Take a look at what our previous volunteers have to say about their time with us!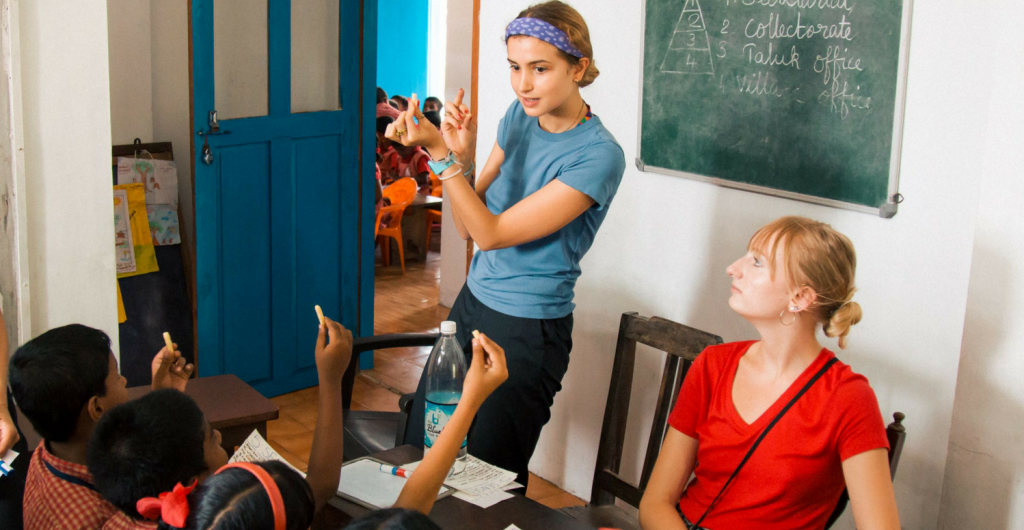 Positive short term impact
Don't think that just because you're volunteering over the short term that you can't make a difference. GVI projects run year-round with full-time staff, at the direction of local partners and communities, so that your efforts can be channeled correctly.
Adventure side trips
Let GVI help you arrange the best adventure activities during your time off from your volunteering work. Enquire to find out which projects include adventure side trips and what activities you can expect from the country of your choice.
Download our program brochures