SHORT TERM VOLUNTEERING ABROAD
Short term volunteering with GVI allows individuals, families or groups to make the most of their time abroad while volunteering on critical conservation and community development programs, like construction volunteering, teaching and animal care, around the world. Being a short term volunteer abroad promises to be nothing short of an amazing experience! If you have time to kill, why not take a look at our long term volunteering programs instead!
From one week and up, you can make a sustainable long-term difference in some of the world's poorest countries. We now have a range of programs specifically for students looking to travel during their spring break; join an alternative springbreak program abroad or join one of our volunteer vacation programs and make a real difference in the world. With over 8 different focuses to choose from, projects in over 12 countries, and over 14 years of running volunteer projects, you can be assured that volunteering with GVI will provide a meaningful impact and the benefits of your work will continue well after you have gone home. Interested in volunteering on Christmas? Check out our Christmas programs here!
Critical additions to our team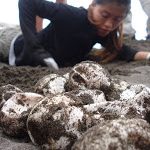 Volunteers like you are the reason why we are able to continue to support so many projects and communities all over the world. Even over the short term, you are a critical addition to our team and to the work we work towards on the ground.
Positive short term impact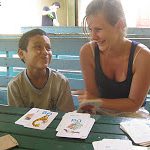 Don't think that just because you're only volunteering over the short term that you can't make a difference. GVI projects run year-round with full-time staff, at the direction of local partners and communities, so that your efforts can be channeled correctly.

GVI BROCHURES
Choose from our selection of brochures