Dolphin Research and Marine Conservation in Zanzibar
Work with the local community to promote marine conservation and the protection of the local dolphin population and their habitat.
Program Code: TZZB0846P
Program Information
Dolphins are a popular tourist attraction in Zanzibar, however, there are minimal regulations in place and few conservation initiatives, which places the species at risk. On this program, you will assist with monitoring dolphin numbers, behaviour, feeding patterns, evaluating their reaction to humans and analysing tourist-dolphin interaction, as well as running workshops to promote marine conservation in the area. This data is shared with academic partners and the local government for further sustainable impact.
Overview
Menai Bay is well known for its dolphin population, as well as being home to a wide array of fish species. On this program, participants will assist with research, as well as setting guidelines and creating a network of information available to tourists, hotels, operators and guides, in order to protect local marine life in the area. People with an interest in a career in marine conservation are able to gain practical skills in the field from participating on this program, while participating on impactful day-to-day initiatives on the ground.
Your involvement on this program will further promote your employability, as you will be assisting with running a Marine Conservation Club, which teaches young people in the community about environmental issues facing the region, as well as promoting the United Nations SDG goals.
Together with the Institute of Marine Science Zanzibar, participants may assist with monitoring how human-dolphin interaction affects the way the dolphins live and behave. A typical day on the program could also involve data entering, working to create materials for ethical awareness, presenting your work to various local partners or even taking part in Kiswahili lessons. The program workshops have been given the go ahead by the local government. Promoting sustainable dolphin tourism in the area by empowering the local community goes a long way towards protecting the species.
In your free time, you can expect to get the chance to snorkel, visit exquisite coral reefs and immerse yourself in local culture.
HIGHLIGHTS



Grow your employability in the marine conservation industry;




Monitor and research dolphin behaviour;




Survey the impact of tourism on dolphin behaviour that helps to promote eco-tourism around Zanzibar;




Run workshops with local boat and tour operators educating them on ethical dolphin tourism;




Snorkel in Zanzibar's beautiful coral reefs, while also possibly collecting data on coral bleaching;




Grow your own career network by meeting fellow participants from all over the world.



Program Details
Flexibility
Change your location and dates free of charge.
Payment Plans
Flexible payment plans available.
Cancellation Waiver
Cancel anytime and receive a full refund minus your deposit.
Life On Base
Zanzibar is a world renowned destination spanning across a series of islands on the Indian Ocean. It boasts some of the most extraordinary beach landscapes in the world. The marine dolphin research program, in particular, is based in the fishing village of Kizimkazi, where you will spend most of your days. The community hosts a diverse range of cultures, and in Zanzibar you are exposed to quite a difference experience in comparison to mainland Tanzania. Jambiani is a stunning, safe beach location where you will have the opportunity to explore village life. While on a stroll around Jambiani, you will constantly hear the phrase Karibu ('you are welcome'), which sums-up the island way of living in a nutshell.
Base Tour
COVID-19 Safety
Enhanced cleaning and social-distancing measures in place. Learn more.
Covid-19 Response
Health and Hygiene
For over 20 years, GVI has prioritised the health and safety of our staff, participants, partners and local community members. In response to the global COVID-19 pandemic, GVI has created the GVI health and hygiene team to put in place new standards of cleanliness, norms and behaviours that meet or exceed international recommendations to ensure the ongoing safety of GVI's participants, staff and communities around the world. Internationally recommended practices, such as advice from the World Health Organization (WHO), the Centers for Disease Control and Prevention, and the governments Australia, UK and US, continue to be monitored and the standards are likely to change if and when international advice changes.
The work GVI is contributing to across the globe remains important and the following measures allow our participants to continue to join GVI's programs and continue impacting positively on their world and the communities we work with. The following changes to our existing protocols have been made by the GVI health and hygiene team to strengthen our health and hygiene protocols and ensure that international standard safeguards are in place to protect our participants, staff and host communities.
Flights
Please note that if you use this service delivered by Student Universe and / or if you buy your ticket through this portal you are agreeing to the Student Universe Privacy Policy and Terms and Conditions. Your agreement regarding flights will be between you and Student Universe or as per their terms and conditions.
As GVI is providing this portal as a service we are not responsible for the accuracy of this site.
We are also not responsible for any loss, damage (including loss of profits or consequential damages), injury, illness, harm or death in relation to your flight and travel arrangements.
Your Impact
All of our programs have short, mid and long-term objectives that fit with the United Nations Sustainable Development Goals or UN SDGs. This enables us to report on our collaborative impact across the world in a streamlined manner, measuring which UN SDGs we are making a substantial contribution to. Furthermore, this will help our local partners and communities measure and visualise their contribution to the UN SDGs.
Upon arrival to base, you will be educated about the history of the UN SDGs. You will learn about the specific goals of your location, the long-, mid- and short-term objectives, and also clarification of how your personal, shorter-term involvement contributes to these goals on a global level.
Our aim is to educate you on local and global issues, so that you continue to act as active global citizens after your program, helping to fulfil our mission of building a global network of people united by their passion to make a difference.
The programs in Zanzibar are a mix of community development and marine conservation. Working with the community and in partnership with established organisations, each program has its own goals in relation to the needs of the community at any given time.  
Programs are coordinated keeping the United Nations Sustainable Development Goals in mind, and the programs in Kilimanjaro promote a variety of these, including #4 (Quality Education), #13 (Climate Action) and #14 (Life Below Water).
Project Objectives
Zanzibar's Long-term Objectives:
1. Enhance the landscape for educational support within the community, to help improve the learning environment for the children in the village;
2. Empower the local women of Jambiani by working together on education, health and income generating projects;
3. Monitor dolphin behavior for research purposes and to protect the species;
4. Survey the impact of tourism on dolphin behaviour that helps to promote eco-tourism around Zanzibar;
5. Run workshops with local boat and tour operators educating them on ethical dolphin tourism.
Our Ethics
Below is a list of core ethics and best practices we believe are essential to the operation of high quality, ethical volunteer and sustainable development programs. We believe that all responsible volunteer and sustainable development operations should focus upon these principles. If you are considering volunteering, these are some of the key considerations you should question, to ensure that your time and money contributes towards positive change.
We want to constantly develop our own understanding of ethical best practice. In so doing, we aim to provide an exemplary industry standard for other education institutions, international development organisations, and social enterprises. Our Badge of Ethics stands for the drive to always do good, better. Find out more, click on the Badge below.
Our 10 Ethical Commitments
Locally Driven, Collaborative Projects
We aim to design all our projects in collaboration with local organizations and communities and ensure that they are locally driven.
Clear Objectives & Sustainable Outcomes
We aim to clearly define short-, mid-, and long-term objectives with sustainable outcomes for all our projects.
Impact Reporting
We aim to track, record, and publish the impact of each of our projects.
Working Against Dependency
We aim to build in-country capacity by assisting local organizations in becoming self-sustaining.
Responsible Exit Strategies
For each local organization we work with, we aim to have a plan in place for withdrawing support responsibly.
Clear Roles & Specialized Training
We aim to ensure that ever participant is assigned a clear role and that they are fully trained and supported to carry out their work by specialized staff.
Respect for all
In all our actions we aim to respect the skills and efforts of all and seek to protect the rights, culture and dignity of everyone who engages with GVI.
Local Ownership
We work to ensure that credit for the results of any project, along with any data collected, research conducted, or Intellectual Property developed, remains the property of local organizations.
Transitioning from the Orphanage Model
We do not condone and aim to withdraw support of orphanages and residential care centers.
Child and Vulnerable adult policies
We will live by our Child Protection and Vulnerable Adult policies.
Continual Development
As an organization, GVI is committed to striving toward best practice, and to educating both our potential participants, our partners, and the world at large about them. Both the volunteering and sustainable development sectors are increasingly, and rightly, under scrutiny. Many recent local and global articles highlight poor practices and questionable ethics. GVI is widely recognized for striving to apply global best practice in the volunteering, education and sustainable development sectors throughout our operations by reputable organizations such as ChildSafe.
However, global best practice is always evolving and we dedicate both time and resources to engage with internationally respected experts and learn from the latest research to ensure our programs both fulfil their potential to create maximum positive impact, and minimise their potential to create unintentional negative impact. Along with and as part of the sustainable development and volunteering community, we are constantly learning and applying this learning to practice. We do not always get everything right, but we seek feedback from our community members, partners, participants and our staff, and react accordingly. We know are already doing a great job, and feedback we have received confirms this, but we aim to do even better and are continuously refining our operations to improve upon our already excellent reputation.
Program Ethics
NO ENTERTAINMENT-BASED ACTIVITIES
We don't support the use of wild animals for entertainment purposes. This includes riding animals, having them perform tricks, feeding or bathing them or getting close to them to take photos
NO ORPHANED ANIMAL SANCTUARIES
We don't encourage, support or allow the rearing of "orphaned" wild baby animals kept at a "sanctuary". The conservation value of these types of programs is negligent and would only ethically be used in extremely rare cases
GUIDELINES FOR TOUCHING OR MOVEMENT RESTRICTION
When wild animals are restricted for conservation purposes we follow the guidelines of Fair Trade in Tourism South Africa (FTTSA), approved by the Global Sustainable Tourism Council.
ANIMAL WELFARE GUIDELINES
We ensure that the Five Freedoms of Animal Welfare are followed. These include the freedom to express normal behaviour and freedom from distress, discomfort, hunger, thirst, fear, pain, injury or disease.
LOCAL COMMUNITY EMPOWERMENT
We ensure that conservation efforts are also always locally led, that community needs are front-and centre of any conservation effort and that our participants, projects and partners work to increase local community engagement in local conservation efforts.
NO VETERINARY PROGRAMS
We don't offer any veterinary programs or animal rescue and rehabilitation programs. We don't allow participants to do any work they would not be able to do in their home country.
Free time
Joining a program not only allows participants to collaborate with communities or work toward preserving unique ecosystems but it also offers plenty of opportunities to explore the surrounding area or travel further to see what other parts of the region have to offer.
Long term field staff are a great source of advice, and have helped us put together the following information on local travel options. Many decide to travel before or after their experience (subject to immigration restrictions), solidifying the lifetime friendships established on program. Please note that the below suggestions are not included in the program fee, and are for the individual to organise at their own expense.
Weekend Trips
Full Moon Party
This once in a lifetime experience happens in Kendwa Rocks.
City Tour
UNESCO is best known for acknowledging cultural and natural sites that show "outstanding universal value". Stone Town has been awarded this status, and is a must see on your travels outside of your program.
Safari Blue Island Tour
The are multiple opportunities to snorkel and enjoy a picnic lunch after.
Zala Park Conservation Area
Get to know the local wildlife on an excursion with your fellow project participants.
Local travel
Go snorkeling and scuba diving off' Zanzibar's coastline. Also explore the rich heritage of Zanzibar by enjoying the famous Spice & Stone Town tour.
Further Travels
South Africa
Table Mountain in Cape Town is a world landmark for a reason. Take a day trip up in a cable car, or alternatively, plan a hike with a group of fellow travellers.
Mozambique
Famous for the quality of its fresh seafood, a Portuguese influence can be felt in dishes such as prawns and chicken.
Malawi
A nation which is well-known for its smiling, friendly people. Most importantly, it is known for its extraordinary freshwater lake, Lake Malawi, attracting thousands of tourists each year.
Zambia
Victoria Falls is a tourist destination not to be missed. It is known to locals as "Mosi-oa-Tunya" ("The Smoke that Thunders") and is definitely something for your bucket list after your program.
Cultural Immersion
Engaging intimately with a new context teaches not only global awareness but adaptability and critical thinking, skills highly valued in the modern marketplace. Local and cultural immersion is encouraged on all our programs around the world, and is also one of the most enjoyable aspects of your experience. Luckily, there are many activities you can get involved with in your free time, or before and after your program. On our community programs the focus is on cultural topics, while on marine or wildlife programs the emphasis is more on the environmental element. Use your evenings and weekends to explore diverse and eclectic topics like Theravada Buddhism in Laos or how plastic pollution and climate change affects Indian Ocean coral.
Local Cuisine
Biryani is one of the most popular dishes in Zanzibar and is definitely something to experience if you are a first time traveler to the region. Zanzibar is also known for Birimbi, also know as Star Fruit, a juicy yellow fruit that, when cut, resembles a 5-pointed star.
Marine Life
Zanzibar is famous for its abundance of reef fish and large variety of small marine life. Sea creatures such as nudibranch, leaf fish, frog fish, crocodile fish, sea horse, mantis shrimp, octopus, are very common to spot in the crystal clear waters.
Historical Artefacts
Some ancient potteries have been discovered in Zanzibar, illustrating that at some point it was a major trading route for the ancient Assyrians. Explore these at local museums in the area.
Languages
Swahili is the primary language spoken in the region, though due to early colonial influence, English is spoken in the region extensively as well. Be sure to ask about the more than a hundred languages spoken in Tanzania, most of which are traditional, rural dialects.
Support & Safety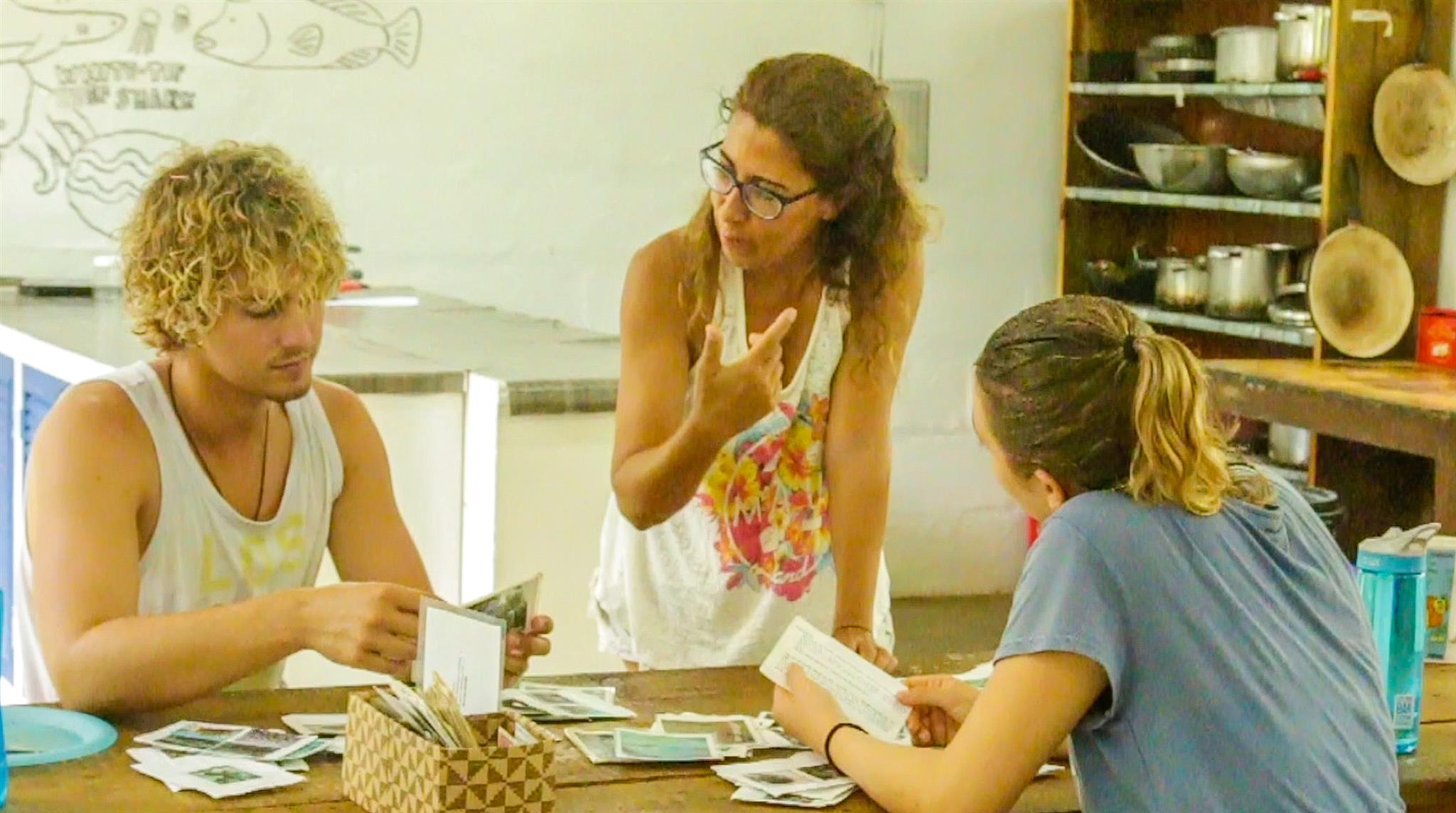 We won't sugarcoat it — traveling abroad is usually a complex process that carries an element of risk. But this is exactly why we're passionate about providing extensive support throughout the process as well as the highest safety standards during the in-country phase. We believe that volunteering abroad should not only be impactful, but an enjoyable experience that carries as little risk as possible. This is exactly how we've been able to maintain our reputation as the most highly respected volunteering organisations in the sector over the past two decades.
COVID-19 Safety
Enhanced cleaning and social-distancing measures are in place throughout each GVI program. Learn more.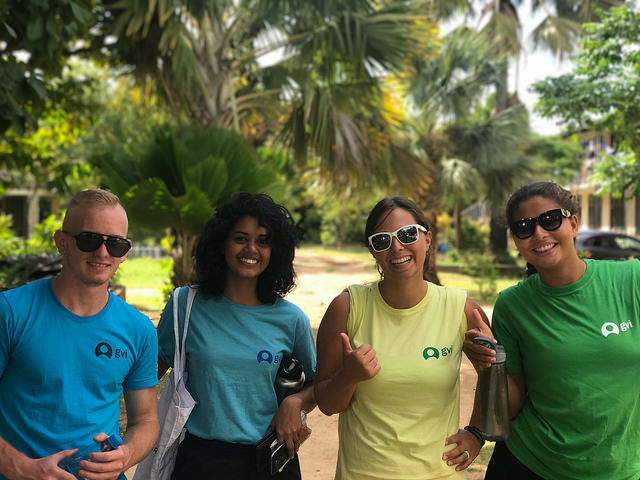 Support
Once a participant books, they will be assigned a personal support coordinator who will oversee their pre-departure journey. The support coordinator helps to bridge the gap between program enrolment and arrival at one of our field bases. Your personal support coordinator will ensure that you are provided with all the necessary information required to apply for visas, background checks, and any other documentation.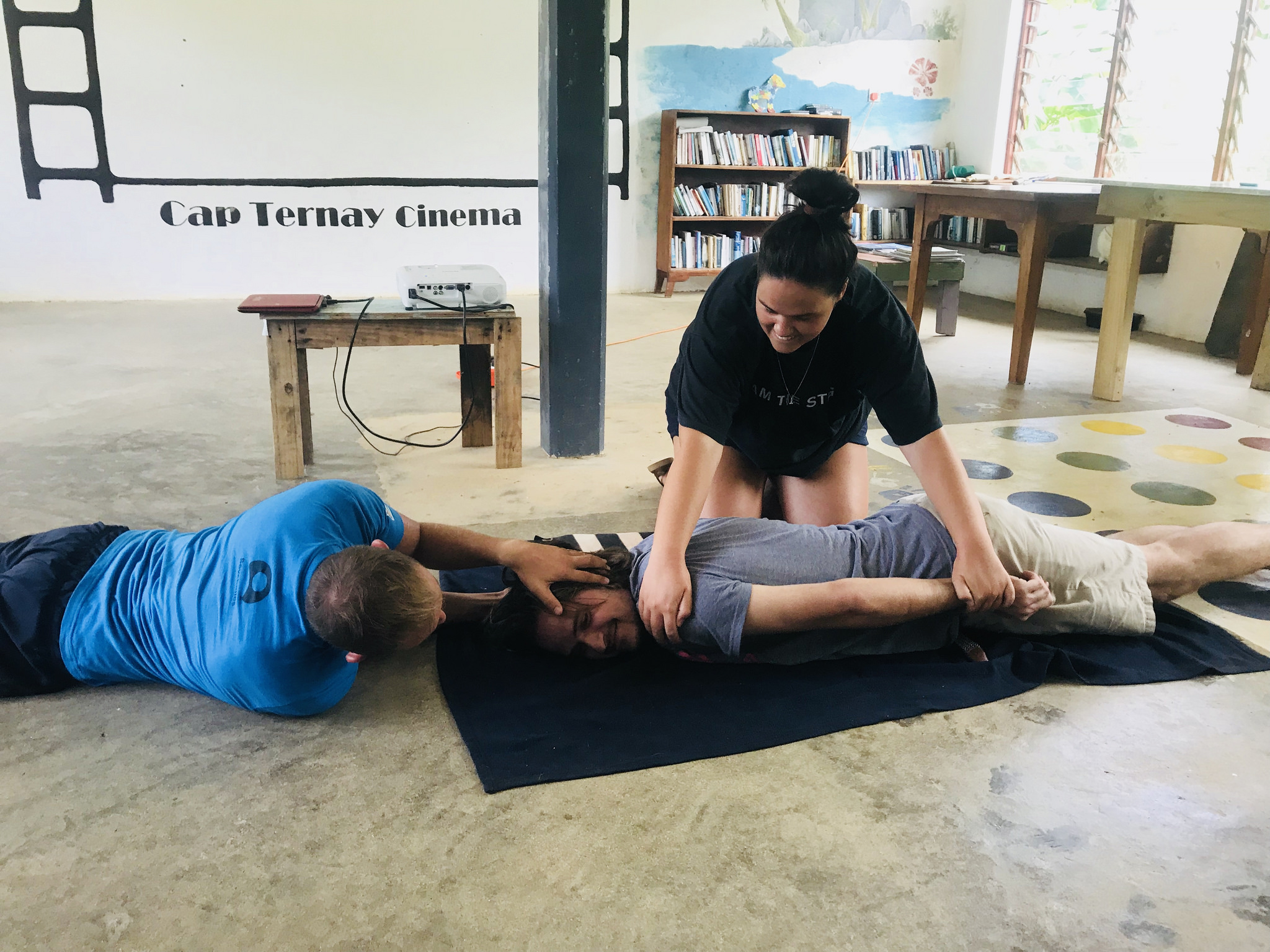 Safety
Upon arrival at the airport, participants will be greeted by a GVI staff member. All GVI staff are our own and all our programs around the world are run by our staff. All GVI field staff are background checked, Emergency First Response and safety trained. The minimum staff to participant ratio on GVI's programs is one to six, although on several bases we have a ratio of one to three. When finishing the experience, participants will provide feedback on all aspects of their program.
Health & Safety Case Studies
What's Included
24-hour emergency phone

24-hour in-country support

Access to Alumni Services and Discounts

Airport pick-up (unless otherwise stated)

All necessary project equipment and materials

All necessary project training by experienced staff

Location orientation

Long term experienced staff

Meals while on project (except on work placements for long term internships)

Safe and basic accommodations (usually shared)

Three meals a day, cooked by chefs from the local community (weekdays only)

Welcome meeting
What's Not Included
Additional drinks and gratuities

Additional meals on weekends and while not on project

Extra local excursions

Flights

International and domestic airport taxes

Medical and travel insurance

Personal items and toiletries

Police or background check

Visa costs (where necessary)
Contact Us
GVI
75 State Street, Floor 1&2, Boston, MA, 02110
Learning Provider Number (LPN): 10002692
Centre Number: 17067