GVI's business programs in South Africa are run out of Philippi in Cape Town, a township area often referred to by local government as an ideal region for business development. The surrounding farmlands provide more than half of the country's vegetable crops, giving rise to the area as an economic hotbed of opportunity for social development. Philippi is just a short drive from the city of Cape Town as well as GVI's Gordon's Bay base, offering participants the chance to not only connect with local businesses and community members, but also being able to enjoy and appreciate the scenery the city has to offer as one of the top tourist destinations in the world.
In this region, GVI's programs offer an opportunity for interns to learn more about key focus areas such as business management, accounting, finance, marketing and sales. These form the foundation of any successful business, and the skills acquired while participating on one GVI's business programs can be utilised in a startup, SME or corporate environments.
GVI's business internships are also unique in the sense that they offer participants with extensive training and a formal leadership (ILM) qualification, not only to enhance skills, but also to improve employability, simultaneously providing specialised leadership tools to individuals with ambitions to move into managerial positions in their careers. It also gives entrepreneurs the chance to practically engage with existing businesses, working alongside the community to empower local business owners to further economic advancement, in turn creating additional job opportunities in the process.
Download our program brochures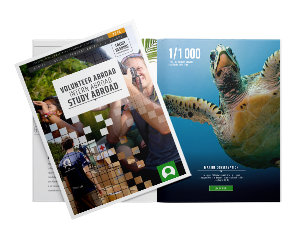 South Africa is a unique destination. Ensure your time in-country benefits its communities and wildlife with our guide to [...]
Entrepreneurship and innovation are key factors boosting smaller businesses around the world, and subsequently creating more [...]
South Africa is the ultimate gap year destination, there are so many beautiful places to see but there are also many opportunities [...]