GVI Internships Abroad
GVI offers some of the most highly rated intern abroad programs in the international sustainable development sector. Each of our award-winning internships allow interns to work on one or more of the 17 United Nations Sustainable Development Goals (UN SDGs).
Every year, hundreds of international students complete our internship experiences. Our alumni have gone on to work at top global organisations like the World Wildlife Fund (WWF), Unilever and Deloitte. Many have also gone on to found their own sustainable development organisations like Bushwise Field Guides.
We offer research, career and core internships. Depending on the kind of internship you select, you'll have additional opportunities to collaborate with our sustainable development partners, or lead a research or data collection project of your own. But, no matter which internship type you select, you'll be a part of impactful work on the ground.
All GVI international internship programs include:
field-specific training by experienced professionals

specialised work experience in international development focuses

weekly one-on-one feedback with a remote supervisor

online training on GVI's work, and your project focus and location

three University of Richmond endorsed online courses, in leadership and marine or wildlife conservation, or community development, as well as careers in sustainable development

a professional recommendation or LinkedIn reference and endorsements (depending on your internship type)

the opportunity to contribute to the achievement of the UN SDGs

the chance to connect with specialists in the international sustainable development sector from all around the world and start building your global network.
Many of our internship programs abroad also include additional qualifications like a PADI Divemaster or a TEFL (teaching English as a foreign language) certificate.
Intens who have successfully completed their internship stand a good chance of working for GVI, or one of our many partner organisations. In fact, many of our current staff members were previously GVI interns.
Students can join a GVI international internship for a minimum of 4 weeks, and internships can go up to as much as 24 weeks. Most students choose to complete a summer internship abroad because this is when they have a break in their academic calendar. However, some students arrange a semester internship with their academic institution and take advantage of our 12-week internship options.
Those taking a year off between high school and college or undergraduate and graduate school, can also take advantage of our 24-week internship opportunities. Some of these gap year internship opportunities include a 3-month work placement either with GVI or one of our many world-class partner organisations in locations across the globe.
While many students choose to complete an undergraduate or graduate internship with GVI, you don't have to be signed onto a college or university degree program to join one of our internships abroad.
At this stage, we don't offer any high school internships. If you'd like to join a GVI program and are under the age of 18, you're welcome to join one of our teen volunteering programs abroad.
All GVI internships offer world-class work experience and training, and you'll also have additional opportunities to customise your internship to meet your personal, academic and professional goals.
Internships range from 4–24 weeks. And, all GVI internships are available as one of the following internship types:
research internship

career internship

core

internship.
Training and support
All GVI internships include comprehensive training and support before your program starts to make sure you're fully equipped to make an impact out in the field. This includes:
GVI-specific online training that'll set you up with insights into our project work, both globally and at your project location, and outline how your day-to-day activities feed into efforts to achieve the United Nations Sustainable Development Goals (UN SDGs)

pre-program support, including a group call with fellow participants that'll get you ready with everything you need to know before you arrive on your program

two University of Richmond endorsed GVI Online courses: Leading Teams for Impact, and a specialisation course (in wildlife or marine conservation, or community development)

additional location and focus-specific training.
Once you've finished contributing to impactful project work on the ground, you'll receive the following to help you take your experience forward to achieve your personal, academic and career goals. All GVI interns:
receive support and guidance from a remote career mentor through two career coaching sessions that'll help you take the next step in your career

gain access to a GVI-exclusive job portal that collates roles in the conservation and sustainable development sector, including GVI roles

will receive a boost on any applications to available GVI positions

are enrolled in the University of Richmond endorsed GVI careers course

have access to our alumni program.
Research internship
A research internship is best suited to participants who are looking for advanced experience in field research, or who are in the process of completing a thesis or research paper. In addition to all core internship activities, participants who opt-in to a research internship will have opportunities for more in-depth experience in research, data collection and analysis. As a research intern, you'll also be able to pull on existing GVI data and coordinate with other GVI hubs in your efforts.
And, to ensure that research interns have first-rate academic support while on the ground, you'll also have the insights of a remote research internship supervisor who'll be on hand to help you achieve your research goals and guide your in-field work.
After you've successfully completed your research internship, you'll receive a LinkedIn reference and skills endorsements. You'll also receive certificates from the University of Richmond for any successfully completed GVI Online courses.
And, we're so confident in our internship offering that we guarantee that all interns who take part in a program of 6 months or more will receive a job offer within 18 months of successfully completing the program. If you don't, you'll receive a refund of 50% of your program fee.
Career internship
A GVI career internship will give you a leg up into your career as a conservation or sustainable development practitioner. Career internships are best suited to participants who are looking to gain additional experience collaborating on impactful initiatives with our global partners.
As a career intern, you'll be paired with GVI partners, either locally or virtually, to complete a range of project work. You'll also be able to connect with career interns on other GVI hubs around the globe to network and problem solve. This means that you'll gain a breadth of experience across projects and learn how project implementation differs according to local context.
In addition to the day-to-day tasks of your internship, you'll work closely with GVI partners to advance specific project goals, such as improving the learning outcomes of young children, or designing skills development initiatives for local guides in national parks.
And, to make sure you're getting the most out of your experience, you'll be supported by a remote career supervisor who'll be there to help guide you as you expand your network and your industry knowledge.
After you've successfully completed your career internship, you'll receive a LinkedIn reference and skills endorsements. You'll also receive up to three certificates from the University of Richmond for any of the GVI Online courses you've completed.
As with the research internship, the career internship also includes an employment guarantee for any interns that take part in a career internship of 6 months or more.
Core internship
But, perhaps you're less certain about your career path or aren't ready to delve into a research project of your own just yet. If you're looking for a less specialised internship, but still want to gain experience and training on the ground, then the core internship might be the best choice for you.
You'll complete the same pre- and post-program training as you would on any other internship type. However, you won't complete additional data collection or collaborate work with GVI partners. Instead, as a core intern, you'll take on additional responsibilities at the GVI base. This might include leading surveys, program activities or workshops, or organising beach cleanups, fundraising, and providing marketing support.
And after you've successfully completed your core internship, you'll receive a reference that speaks to the experiences and skills you've gained while on your program. You'll also have certificates from any of the three University of Richmond endorsed courses that you've completed successfully.
GVI Intern Abroad Programs
GVI offers internships in a number of different focus areas, including marine conservation, wildlife conservation, community development, women's empowerment, global public health, and business and micro-enterprise development.
Keep in mind that all of these programs are available as either a research, career or core internship. Please speak to your enrolment manager for the full breakdown of your preferred program.
Conservation Internships
With GVI, students interested in pursuing a career in conservation can gain experience in environmental, wildlife, and marine conservation while interning in Costa Rica, Greece, Mexico, Seychelles, South Africa, Thailand, Fiji or Peru.
Students that have completed one of our international conservation internships have gone on to work at highly respected conservation organisations like the World Wildlife Fund, the Endangered Wildlife Trust, and the Wildlife Trusts.
GVI conservation interns on programs of 8 weeks or longer will learn techniques for surveying habitats and animals, earning their Biological Survey Techniques certificate in the process. This qualification is designed by GVI and trains interns in being able to conduct a scientifically rigorous conservation research study in just about any natural habitat. Interns also learn how to record this data, and might have an opportunity to learn about data analysis if they choose one of our longer term internships. Conservation students looking to complete a research internship abroad will find many opportunities with us.
Environmental Internships
GVI offers environmental conservation internships in a diversity of habitats from the South African savannahs, Costa Rican jungles, Peruvian rainforests, and Northern Thai forests to tropical islands in the Pacific and Indian Oceans, the beaches of Thailand and Greece, and the vibrant underwater landscapes of Fiji, Mexico, and Seychelles. Opportunities are available for interns to work on terrestrial and marine conservation as well as coastal, island and beach, conservation initiatives.
Interns study and work on key environmental conservation issues like plastic pollution and climate change. They contribute to environmental restoration efforts like reforestation, soil rehabilitation, and invasive species eradication, and also conduct research on organisms like mangroves that form a key part of the local ecosystem.
This makes these international internship opportunities the perfect choice for students studying ecology or environmental science, but students from other disciplines are more than welcome to join.
While summer environmental internships are often the most popular among students, GVI environmental internships run throughout the year. This means that students can join one of our environmental internships when it suits them best.
GVI wildlife conservation interns have gone on to work for both international and local conservation organisations like the World Wildlife Fund (WWF) and South African National Parks (SANParks). We provide interns with exactly the type of practical work experience employers in this field are after.
Our interns gain experience in conservation while supporting the work of global conservation organisations like the Endangered Wildlife Fund, branches of National governments like the Seychelles National Park Authority, South African National Parks, the Costa Rican Ministry of Environment and Energy, and the Thai Royal Navy, as well as regional conservation organisations like Archelon, Coastal Jaguar Conservation, and the Sea Turtle Conservancy.
Interns learn to master techniques like telemetry and remote camera trapping used to track the presence, numbers, and movements of animal species. On a coastal conservation internship in Costa Rica, Greece, and Seychelles might also get the opportunity to tag sea turtles and, in Seychelles, sicklefin lemon sharks. Tag numbers are used for data collection such as monitoring species growth rates.
In Costa Rica, Seychelles, South Africa, Peru and Thailand interns can gain experience in conducting biodiversity surveys and censuses of specific species or types of species, which are a key aspect of many conservation initiatives. Students thinking of ornithology, entomology, herpetology, or even primatology as a focus, might find these projects particularly interesting, as there are many birds, insects, reptiles, amphibians, and even monkeys to take note of during these particular surveys.
Our interns in South Africa, Costa Rica, and Thailand also learn about the importance of monitoring and maintaining the balance of predator and prey as well as herbivores and vegetation within a specific ecosystem. This becomes especially interesting and important when two species that interact with one another are under threat, like the jaguars who prey on sea turtles at our location in Costa Rica, or the elephants that damage the rare and endangered native plants at our location in South Africa.
Interns in Costa Rica, Greece, and Seychelles can gain experience in protecting and researching the breeding grounds, behaviours, and younglings of animal species under threat, an important part of conservation projects aimed at protecting endangered species.
Another aspect of protecting endangered species involves preventing poaching. One common method conservationists use to protect specific species from poachers is to compile identification kits. GVI interns can gain experience in this preventative method by joining one of our internships in Costa Rica, Greece, Seychelles, and South Africa.
Those interested in animal care internships, will find value in our endangered green sea turtle and endangered Asian elephant animal internships in Thailand. Interns can either rear sea turtle hatchlings or help to integrate captive elephants into the wild. To be clear, we don't offer any wildlife veterinary internships, because of the risk of harm to animals. Read our animal handling and captivity policy as well as our prevention of risk of harm policy to learn more.
GVI interns from around the world can also complete a Field Guides Association of Southern Africa (FGASA) qualification, through our sister organisation, Bushwise, located in South Africa. The course certifies interns to work as safari guides throughout Africa, but the knowledge, skills, and experience acquired will count towards work as a wilderness guide in any habitat.
On shorter term GVI wildlife conservation internships, those lasting between six and 12 weeks, interns complete their training by assisting local GVI staff with ongoing wildlife conservation research. Longer term GVI interns also complete a work placement with one of our many wildlife conservation partners around the world like the Cloudbridge Nature Reserve in Costa Rica and Nature's Valley Trust in South Africa.
GVI marine conservation alumni are employed in marine conservation projects and dive centres all around the world. Many, like Abbie Hine, have gone on to found their own marine conservation organisations, like Abbie's organisation, WiseOceans.
We have over 20 years of experience running marine conservation internships around the world. In fact, our first ever trip abroad was a marine conservation expedition.
We're also the only marine conservation internship organisation to offer the Coral Reef Researcher Distinctive Speciality, a training program designed by us in collaboration with the Professional Association of Diving Instructors (PADI), that allows students to learn about the most commonly used scientific methods for surveying the health of a coral reef.
On all these internships, you'll work with international non-governmental organisations like The Ocean Conservancy, CoralWatch, Project AWARE, and Healthy Reefs for Healthy People, departments of the Mexico, Fiji, and Seychelles governments, and local community-based non-governmental organisations.
Gain experience in coral surveying and restoration, surveys of underwater species, invasive marine species eradication, and working with local fishing communities and tour providers to implement more sustainable and environmentally friendly practices.
A PADI Divemaster is a requirement for employment on most marine conservation projects. For this reason, all our marine conservation internships that run for 24 weeks include a Divemaster certification program. Our long-term diving internships with a marine conservation focus also include a work placement with a marine conservation organisation.
Marine conservation interns on one of our long-term diving programs can also choose to complete a work placement at a dive centre instead of working on a marine conservation project. This gives interns the opportunity to gain experience in the business of guiding recreational diving tours.
This field of work allows diving professionals to use dive training as a way to inspire an appreciation for local marine environments in people from around the world and teach responsible diving practices that affect marine habitats. We offer work placements at dive centres like XTC Dive Center in Mexico and Dive Seychelles, or resorts that offer diving programs like Koro Sun Resort and Garden Island Resort, both in Fiji.
While we don't offer a marine conservation training program in Thailand, we do offer a dive centre placement here, located on an island in Southern Thailand. Interns can choose to complete the training portion of their marine conservation internship in Fiji or Seychelles, and then go on to finish off their internship with a work placement in Thailand.
In Mexico, interns can also complete their PADI Instructor and Master Scuba Diver training programs with GVI, allowing them to become some of the most respected professionals in the diving sector.
Shorter term marine conservation internships of 6 to 12 weeks are also available, but it's important to note that these aren't PADI Divemaster internships. However, they do allow interns to complete their PADI Advanced Open Water Diver certification, and the PADI Coral Reef Researcher Distinctive Speciality is also included, which is unique to GVI.
We offer students the opportunity to train in the field of marine conservation while experiencing some of the top diving destinations in the world. These include the waters of the Pacific Ocean surrounding the tiny Fijian island of Caqalai, the portion of the Mesoamerican Barrier Reef System situated off the coast of the town of Puerto Morelos on Mexico's Riviera Maya in the Carribean sea, and the vibrant underwater landscapes of the Indian Ocean surrounding the Seychellois island of Mahe.
Students looking to gain experience in international community development will find many opportunities with us. They can choose an internship with a specific community development focus like education, health and well-being, or gender equality, or they can choose to complete an internship with a holistic view of community development. We offer international community development internship opportunities in Cambodia, Costa Rica, Ghana, India, Laos, Mexico, Nepal, Peru, South Africa, Thailand, or Fiji.
GVI offers teaching internships abroad in Cambodia, Costa Rica, Ghana, India, Laos, Mexico, Nepal, South Africa, Thailand, and Fiji. On these programs, interns will have the opportunity to teach a range of education levels, from pre-primary, primary, and secondary school students to young and middle-aged adults.
The most commonly taught subject is the English language and in Costa Rica, Laos, and Thailand, teaching interns can even complete their TEFL (teaching English as a foreign language) certificate.
Interns completing an education internship with GVI can also gain experience in early childhood development, and, in Mexico, work with the local branch of the international organisation, Save the Children.
Interns train by supporting local educators, first learning skills like lesson planning and classroom management, and then, as they gain work experience, are given opportunities to lead portions of classes or even full lessons.
Sports Internships
Students specialising in primary school education with a specific interest in physical education can earn valuable work experience by joining our sports internship in Cape Town, South Africa.
On this program, GVI sports interns facilitate physical education lessons with local primary school learners. They guide students in games popular in South Africa like soccer, but can also use the opportunity to teach sports commonly played in other countries, like American football, basketball, and baseball, in this way facilitating a cultural exchange. Interns might also have the freedom to teach students other forms of physical exercise like yoga.
In the process, interns will not only work on their own abilities to manage a team of students from a background different from their own but they will also be helping students build a habit of daily physical exercises, assisting them with being able to concentrate better in the classroom and remaining healthy throughout their lives.
GVI offers global health internships in Cambodia, India, Nepal, South Africa, Thailand, and Fiji. You can be part of the work being done to help communities to prevent transferable illnesses by conducting UNICEF's WASH (water, sanitation and hygiene) workshops with children.
Work to prevent non-transferrable illnesses like diabetes and cardiac disease by leading physical education lessons and nutrition workshops with local students and other community members. In certain locations, like Fiji, you might also get the opportunity to facilitate maternal and prenatal health, as well as infant and toddler health workshops. In some locations, our global public health interns also conduct emergency first aid workshops.

Please note that GVI doesn't offer any medical internships abroad. The reason for this is that GVI abides by the principle of primum non nocere or "first do no harm." We simply aren't comfortable with the potential risks for patients involved in international medical internships. If you're considering a medical internship abroad, we suggest that you fully investigate the ethical concerns around medical internships, ask the internship provider you plan to use about their operational practices, and make an informed decision afterwards.
For those students who would like to work specifically on gender equality issues, we offer women's empowerment internships abroad.
Perhaps you're a law student who's committed to eradicating gender inequality and enforcing women's rights, or maybe you're a medical student who is focused on women's health, including reproductive health, prenatal, and infant care. You might want to work as a psychologist or social worker and are looking to help women empower themselves by freeing themselves from limiting beliefs and creating a community of women to support them on their journey. Those studying to be teachers might also be interested in focusing on helping girls specifically with challenges to achieving their goals.
GVI can offer you the opportunity to learn about the challenges women in specific local contexts face around the world. What are the differences and what are the similarities? You'll learn about the kind of support that is most valued by local girls and women in communities around the world. In the process, you'll master numerous skills, like teaching adults and leading workshops. You might also be given the opportunity to complete a research project focused on women's issues in the community. We offer international women's empowerment internships in Cambodia, Ghana, India, Laos, Nepal, or South Africa.
Does your idea of weekend fun include tinkering, fixing up, refurbishing, building, or otherwise innovating practical solutions? Are your social media feeds filled with beautiful rooms and DIY solutions? Are looking at going into professions like carpentry or architecture?
A GVI construction internship abroad might be the ideal international internship opportunity for you. In Fiji and Ghana we partner with local construction professionals to provide infrastructure development at local schools, build rainwater harvesting and recycling structures, and create community gardens. Learn technical skills, like how to gain accurate measurements and plan appropriately, and transferable skills important in the construction sector, like intercultural communication and teamwork. Our international community development internships in Nepal and South Africa might also include some construction work in addition to the focus on teaching and women's empowerment.
Best Places To Intern Abroad
What makes a country, city, or location one of the 'best' places to intern abroad? It really depends on what you're looking for. If you're looking for traditional, run-of-the-mill options, then GVI is not for you. We've always been more interested in off-the-beaten-track destinations. If you have a taste for the authentic and unusual, and a need to get out of your comfort zone, then it seems our values are aligned.
We set up our international sustainable development projects where the resources we provide can be of most use. This allows our interns and volunteers to work in some rather exceptional places from remote research centres in densely jungled rainforests and tiny uninhabited tropical islands to Buddhist temple schools and economic refugee communities.
With us, interns can truly travel the world, as we offer international internship opportunities on every continent excluding Antarctica. Choose an internship destination that speaks to you from those we've listed below.
The mere mention of the African continent conjures up images of iconic endangered and vulnerable species like the lion, giraffe, black rhinoceros, as well as the African bush and forest elephant. For this reason, the conservation work carried out here is of utmost importance to preserve these species.
Sub Saharan Africa is also the site of much international development work. The United Nations, and other global sustainable development organisations, support local communities in this region with increasing economic growth, women's equality, and quality education.
GVI offers many opportunities for work abroad in Africa. Students can complete conservation or international community development internships in three radically different African Nations, a pillar of West African cultural consciousness, Southern Africa's economic centre, and a tropical island nation state in the Indian Ocean.
Ghana is a West African nation, known for its giant herds of elephants roaming equatorial forests, the warm waters of its palm-lined beaches, and the vibrant music scene of its capital. GVI runs international community development projects in Kokrobite, a traditional seaside town, an hour from the capital of Accra. Here international community development interns can work on education and gender equality initiatives.
A stronghold for species like the cheetah, lion, and rhino, South Africa is a popular destination for many international visitors. GVI offers conservation internships in Karongwe, a private nature and wildlife reserve, located just an hour's drive from Kruger National Park in the South African province of Limpopo.
In the greater Cape Town area, another hub of South African tourism, we offer international community development internships. Interns on this program work in Gordon's Bay, a seaside town an hour from Cape Town. Here community development interns work in Nomzamo township an area established during the apartheid era. Interns have an opportunity to learn about the unique context of South Africa and gain experience in education, health education, and women's empowerment projects.
A true tropical paradise, the Seychelles archipelago is home to many rare, native species like the Aldabra tortoise, the black parrot, and the Coco De Mer palm. GVI is the only permanent research team stationed on Curieuse island, a Nationally protected park. Here we run coastal, island and beach, conservation internships.
We also offer marine conservation internships off the coast of the main island Seychellois island, known as Mahe. Here, interns stay in Baie Ternay National Park, while learning how to survey nearby dive sites and earning their PADI Divemaster certificates.
The picture-perfect natural habitats, photogenic animal species, and highly diverse cultural experiences of South East Asia attract many international visitors each year. For many, countries like India and Thailand are once-in-a-lifetime tour destinations.
The region benefits economically from these visitors but it is also necessary to implement measures to protect many of the rare species native to this region that are under threat.
GVI offers international community development internships in five nations across the South East Asian subcontinent. Interns work with members of the communities to use the tourism sector in their region to further empower themselves. In two locations in Thailand, we also run conservation programs, with a specific focus on involving the local community in conservation objectives. Students interested in elephant and sea turtle conservation can complete conservation internships focusing specifically on these species by joining our projects in Thailand.
Home to Angkor Wat, the largest religious building in the world, Cambodia has become an incredibly popular destination for international visitors over the past decade or so. This increase in tourism has created many economic opportunities for its citizens. GVI runs education and gender equality initiatives in the town of Kampong Cham to assist locals with taking full advantage of these new opportunities. There is also a need for a greater awareness of the impact people have on the local environment. Students interested in community development can complete an international development internship with us in Cambodia. Environmental education forms part of this program.
A country of almost unimaginable cultural and environmental diversity, the nation of India is a destination it might take a lifetime to explore and understand fully. Its national conservation and development efforts have been much discussed in the media and in sustainable development circles.
GVI runs community development projects in the city of Cochin, in the South East Indian province of Kerala. Here, interns can complete internships focused specifically focused on education, public health, as well as gender equality.
The verdant landscapes and elaborate temples of Laos are steadily attracting more and more global travellers. This means that a growing number of Laos locals are being employed in tourism activities. But to take advantage of these employment opportunities, Laos individuals need access to education and professional development resources.
GVI runs teaching and women's empowerment projects in the ancient capital of the region, Luang Prabang. Students interested in education and gender equality can also complete internships specifically focused on these issues in Laos.
The gateway to the Himalayas, Nepal, is a bucket-list destination for most adventure-loving globe-trotters. Join one of our international community development internships in Pokhara to assist Nepali individuals with learning and increasing their professional development skill sets to take better advantage of the opportunities tourism affords.
Thailand is one of the most visited countries in the world. Individuals in Thailand benefit greatly from the influx of international travellers by working in the tourism sector, but Thailand's natural environments require protection from human activities. GVI supports both education and conservation initiatives in Southern and Northern Thailand, in a small coastal town in Thailand's Phang Nga province and a tiny Karen hill tribe village an hour from the city of Chiang Mai. Interns can complete teaching, international development, as well as wildlife and coastal conservation internships with us in Thailand.
Completing your international internship in Europe is a popular choice for students looking to intern abroad. It's a way to learn about classical European culture and gain experience working with some of the most highly respected organisations in the world. Although GVI doesn't specialise in offering European internship locations, we do offer one unique opportunity on the European continent, a conservation internship working to protect sea turtles in Greece.
Parts of the Greek coastline are essential breeding grounds for loggerhead sea turtles. Interns looking to complete a coastal conservation internship can join us during turtle nesting season in the town of Giannitsochori to learn about how to preserve and study these species.
Home to incredible biodiversity, Latin America is an excellent choice for a student interested in pursuing a career in conservation. Those who would like to focus on community development can also intern here to put their Spanish language skills into practice. Learning Spanish will enable students to participate in many international development projects as it is the second most spoken language in the world.
Hosting almost 6% of the world's biodiversity, Costa Rica attracts many visitors every year due to its truly one-of-a-kind natural habitats and species. This precious biodiversity requires protection and GVI runs a remote research station called Jalova in Tortuguero National Park. Here interns can complete wildlife and environmental conservation internships. We also run a community development project on Costa Rica's Central Valley, in the town of Cimarrones. This helps locals take greater advantage of the economic opportunities afforded by the many travellers who come to visit Costa Rica every year.
Mexico is known as a resort destination and is one of the most visited countries in the world. A large part of the Mesoamerican Barrier Reef, the second largest coral reef in the world, is found off Mexico coastline, and this influx of global visitors has an effect on its ecosystem, while also benefiting the local Mexican economy.
GVI runs a joint marine conservation and community development project in the town of Puerto Morelos on Mexico's Riviera Maya coastline. Here interns can complete their PADI Divemaster while gaining experience in marine conservation or, if their interest is in community development, they can help to support educational initiatives in the town. Creating environmental awareness among locals and international visitors alike is an important part of our work here.
The small town of Oxapampa is often shrouded in mist from the lush cloud forests found in the Peruvian Amazon jungle. It is located 500 kilometres northeast of Lima and it's from this base that GVI operates its Oxapampa wildlife conservation and Oxapampa community development programs.
Interning in Oxapampa allows you to take part in an internship focused on environmental education and wildlife conservation in the Amazon jungle and cloud forests. There is also the opportunity to assist local Peruvian communities to work on development projects that they have identified as important. This could involve tasks such as teaching English or assisting with community development initiatives.
Home to many valuable underwater, coastal, and island habitats, the Oceania region is of particular interest to marine conservationists. There are also many development initiatives running in this region, focusing on issues such as education, health and well-being, as well as economic growth. Students interested in international community development or marine conservation can gain experience learning about these types of initiatives in the context of the Pacific islands with GVI. Our only internship destination in the Australasian region, is the Fiji archipelago.
Fiji is one of the most popular diving destinations in the world and is known for its luxury resorts. Sustainable fishing and tourism practices are required to preserve the island and underwater habitats and locals need support in order to make the most of the employment opportunities offered by the tourism sector.
GVI interns can complete community development work in the district of Dawasamu, on the main Fijian island of Viti Levu. Our interns here can focus on improving education, health education, gender equality, or even rainwater conservation and plastic pollution prevention. Our international marine conservation research team is based on the island of Caqalai, Fiji. Here interns can complete their PADI Divemaster while gaining experience in marine conservation.
How To Fund Your International Internship
Apply For Credit, Use Financial Aid
Many academic institutions now consider international internship programs, from a reputable provider like GVI, to be programs with a similar value to study abroad programs. For this reason, they're often keen to allocate credits for these programs. This means you can make use of your financial aid to fund your internship abroad, while also earning credits that count towards your qualification.
Although GVI international internship programs aren't automatically accredited internship programs, many of our interns have applied and received credits for their GVI internships through their educational institutions. The first step is to contact your international education office or your academic advisor.
After more than two decades in operation, GVI has become well-known to academic institutions around the world including Stanford University, Duke University, University of Oxford, New York University, Northeastern University, University of Brighton, University of Bath, University of East Anglia, Plymouth University, University of Oregon, University of Glasgow, Bournemouth University, and Cardiff University. We've also arranged custom group programs for students from many institutions of higher learning including Ohio State University and Duke University and our service learning curriculum is certified by Portland State University.
Apply for An Internship Scholarship
These days, many institutions understand the long-term career value of international work experience. This is why many academic institutions, governments, and private organisations, offer scholarships for students looking to work abroad. GVI is no exception and we often offer limited time scholarship opportunities for students who fulfill specific criteria. To see if we currently have any international internship scholarships available see our scholarships page.
Fundraise To Intern Abroad
Since you're looking to intern abroad in international sustainable development, you might also be able to fundraise for your program. Not only is this a way for you to access the means to intern abroad but it's also an opportunity to raise awareness about the global issues you care so deeply about.
You can make use of GVI's own fundraising platform to set up your fundraising campaign. Simply select the internship program you'd like to join, submit an application, and one of our Enrolment Managers will assist you with setting one up. Then visit our fundraising ideas page for inspiration on how to collect funds.
Speak To Your Parents
Like academic institutions, parents are increasingly becoming aware of the excellent return on investment offered by internships, particularly international internships. If your parents or guardians are helping to fund your education, it might be worth discussing with them what part they can play in helping to fund your internship abroad. If your parents have any questions, direct them to our parent information page, which includes reviews by parents of GVI and a brochure. They can also always contact us for more information.
Download our program brochures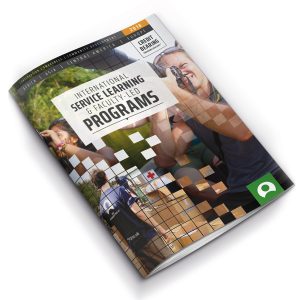 HEAR FROM OUR INTERNS
Or, to read more testimonials from our internship programs all around the word, take a look at our
internship testimonials
 page.
Choose an internship type

Enhance your internship with additional opportunities for data collection, research and analysis. Collaborate with other research interns and work towards writing up your research paper, thesis or dissertation.

Collaborate with conservation and sustainable development organisations across the globe as a career intern. Complete project work for multiple organisations and build your global network.
Gain experience and develop your skills as a core intern. On these internships, you might lead surveys, demonstrative workshops and fundraising, and take on other leadership tasks at the GVI base.
CHOOSE AN INTERNSHIP FOCUS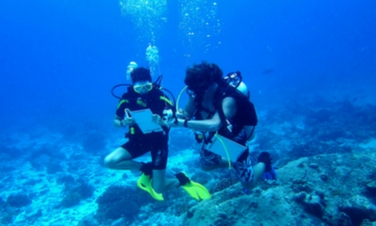 Contribute to your professional development and enhance your access to careers in marine biology, conservation, and the diving industry. Help us collect data, conduct surveys and perform recovery research; we also provides Professional Dive Training on our Divemaster Internships, Instructor Development Course (IDC) and Master Scuba Diver Trainer course (MSDT).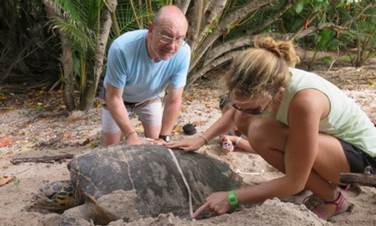 Join our wildlife conservation internships and gain personal and professional development through hands-on field experience. GVI offers international wildlife conservation internships that amplify your access to careers in the industry. Come enjoy a real-world experience with conservation practices and surrounding wildlife.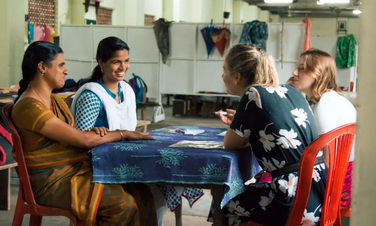 Business Internships Abroad are a great way to apply your business management and leadership skills and explore the world. We help you to do the groundwork for your future now by developing you personally and professionally as you run hands-on, educational workshops on microenterprise business skills, business training initiatives and mentoring small business owners.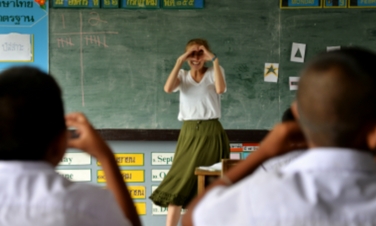 Join our teaching internship to gain practical classroom experience to further your career goals. Our interns enhance access to education for disadvantaged communities, where schools are often overcrowded and teachers are limited. While our interns develop their own skills they also make a valuable difference.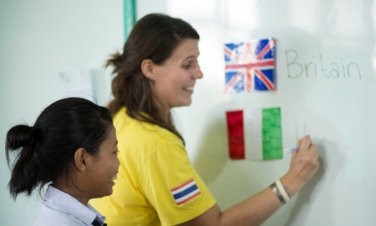 Volunteer with underprivileged children on our international community development internships. Take part in a range of initiatives in educational enrichment, public health awareness, women's empowerment, and sustainable environmental practices. Gain practical experience to achieve your career goals.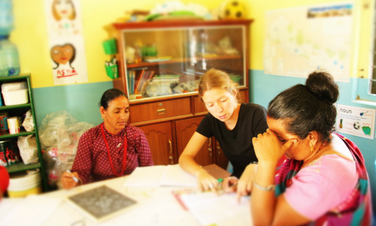 Join a women's empowerment internship to see the world, experience new cultures and contribute to a sustainable project. Gain hands-on practical skills as you assist in empowering women from communities with access to less resources through educational enhancement, health care demonstrations, and alternative income initiatives.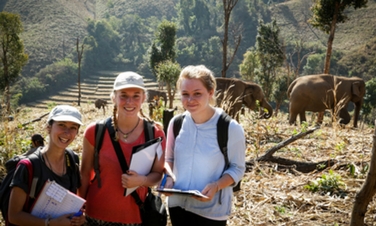 Take part in our animal care internships and gain skills that will enhance your career development and employability. Animal care internships offer you real-world experience that develops teamwork and leadership skills for your future professional life. Interns also help educate communities about animal care.
Participate in construction internships for a chance to renovate basic infrastructures and educational facilities; contribute to locally-run community building projects; and assist with awareness of sustainable living and improved sanitation. Improve your construction and teamwork skills while making a difference.
Participate in public health projects around the globe with GVI; internships in public health provide you with real-life experience to expand your career development. Our health internships are focused on assisting communities and contributing to their general standard of public health and increasing their knowledge of public health practices.