Come Meet Vanessa in New York: 4 – 5pm, Tuesday March 30th. Starbucks, 150 Henry St, Syracuse, NY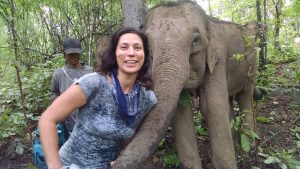 Vanessa took part in the 6-week Elephant conservation project in Thailand with GVI in 2016. Since then, Vanessa has been taking part in the Ambassador program that GVI runs by sharing her story with others and to inspire them to make a difference too.
Come along and join Vanessa to learn more about her, and listen to her GVI stories.