The wonderful things about the Conservation programme
By Patrick Lavery
4 years ago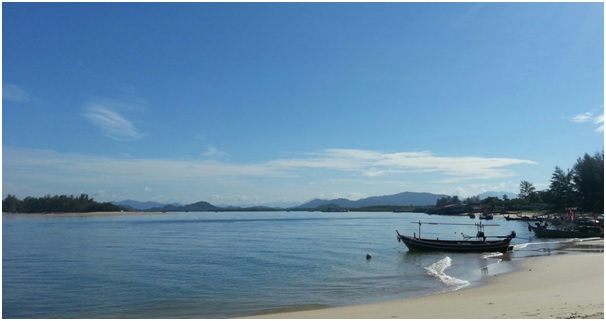 One of the wonderful things about the Conservation programme is the range of activities on offer. From teaching English to adults at a national park, cleaning the paradisiacal beaches as pictured above, scrubbing down cute baby turtles and educating children about the environment. But one activity that stands out for me has been the biodiversity surveys held in the mighty Asian tropical rainforest.
Mere seconds into my second survey, not having even whipped out the clipboard, had I almost stepped on a banded keelback snake – as it slithered across the path I was transfixed in excitement and awe, 'snake!' I exclaimed, waving my finger at the fast moving reptile, crying out for a picture to be taken. Pictures were snapped and data recorded, and back at base we identified the colubridae snake. Trekking further into the jungle revealed colourful invertebrates, Thai-flying dragon lizards and an almighty ensemble of tranquil bird-songs and the absurd buzzing mechanical sound of the eternal cicada bugs. It really was good to be out in the jungle, a stark contrast to life back at home. Sure you can see animals and creatures in the zoo, but to see them in the wild is unparalleled and highly worth the journey.
Collecting information about the diverse wildlife is essential to the project – and in providing the national park with such data you can really feel like you are helping a greater cause here; understanding the beauty of our world's phenomenal animal kingdom in the hope of identifying and protecting endangered species. That is what conservation is all about, and it is nice to know I am doing my bit to help.
If this adventure wasn't enough GVI are good enough to reward us volunteers with the week-end off, and further exploring has taken us to the wild party island of Phi Phi and the surreal beauty of Khao Sok national park – raft houses floating on a warm water lake up in the clouds surrounded by tropical rainforests, and that truly makes this trip special. I am glad I came.
Patrick Lavery – 4 weeks Conservation Volunteer