A week in the life of Curieuse Island - surrounded by speedos!
By Ellinor and Carmen
4 years ago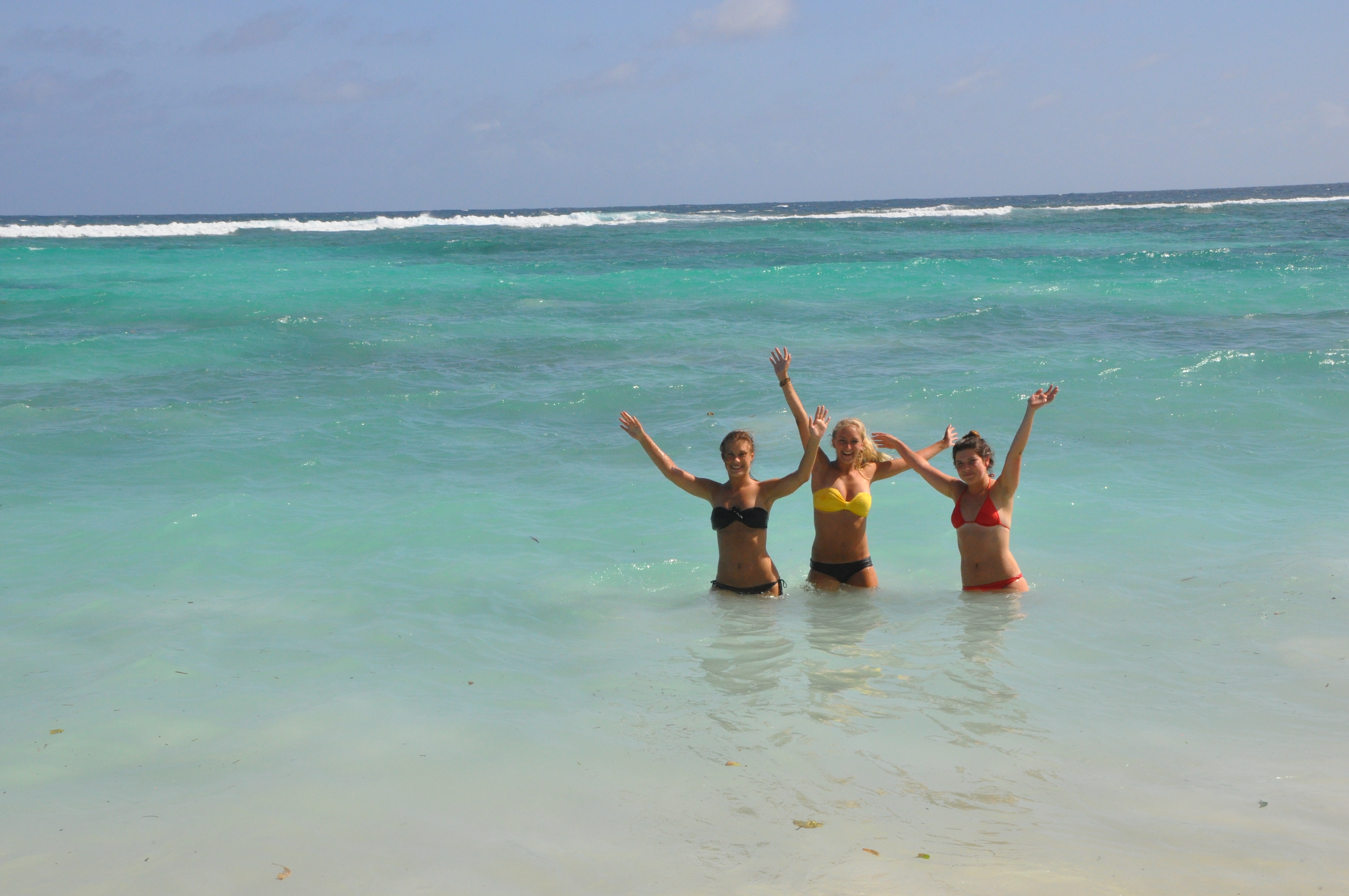 This week the weather has not been on our side. It has been pretty cold and raining and that has made things more difficult for us – but we still managed to enjoy and complete a lot of surveys and a few trips to other islands!

Last Friday we had the day off so we all decided to go to La Digue but on Saturday our dear William left the camp to go back home. Will, we truly miss you!!

Our weekend in La Digue was pretty good. Thankfully, the weather was really nice so we decided to rent bikes and cycle around the island. On Friday we went to the most photographed beach in the world (Source D'Argent). It is definitely overrated as it was full of tourists but we liked it.

After 3 weeks on this lost island, on Monday we finally ate pizza!!! It was the greatest pizza we have eaten in a while and I think everyone had enough of it, at least until we are back home.

On Tuesday, Alan took us to Vallee de Mai where we could see the big Coco de Mer nuts (Laura was really impressed with their size). We finished the tour in record time and so we had enough time to chill on our own until Dan picked us up to go back to the camp.
The weather was really bad on Wednesday and the surveys nearly got called off, but some people went over to Badamier and saw Bob, our tortoise number 75, whom has only been seen twice. A couple of people were feeling sick and so they had to rest at camp but don't worry they are all good now.
We only have one week left and although we are looking forward to go back home it will be sad to leave the little family we have created here in just one month.