By Michael Frankart
4 years ago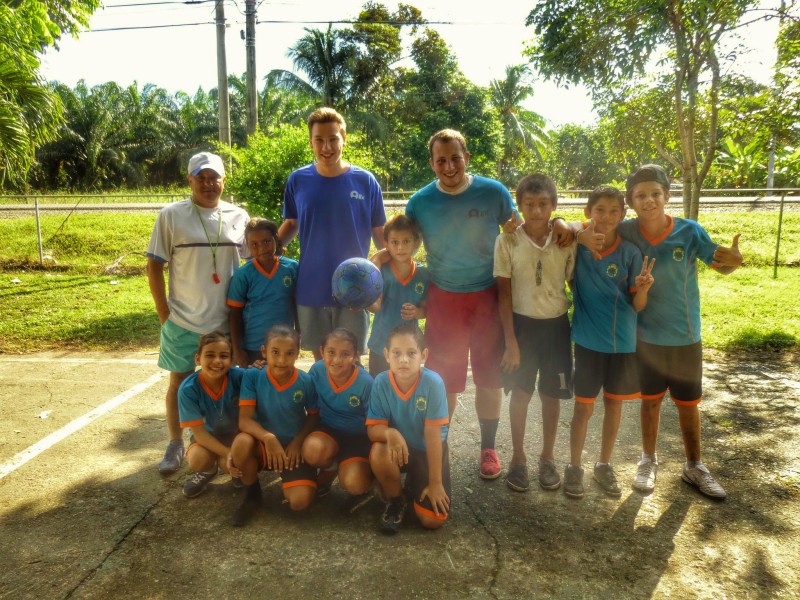 Hello!  My name is Michael Frankart and I am a junior at the University of Louisville in Louisville, Kentucky.  I am 20 years old and live in Cincinnati, Ohio.  I am volunteering in Quepos, Costa Rica for 4 weeks as a part of the sports program.
My experience has been extremely enjoyable!  It has involved a great deal of flexibility with roles within the schools, but this has only enhanced my experience, allowing me to participate in a couple aspects of service within a school environment.  My primary role is in the sports programs in Damas, Paquita, and Cocal.  Thus far, this has entailed playing soccer, kickball, and volleyball with the kids and inventing new and innovative ways to keep the children active and to maintain or even improve an interest in attending school, thus leading to future success by acquiring an education.  In addition to my primary role, I have also taught English classes at Damas with another volunteer named Sam from the UK. This responsibility has been more challenging.  Not only was I tasked with teaching children whose primary language is Spanish, but also I have needed to find ways to attract and keep the attention of the students.  After observation of the current English teacher's system and discussions of potential improvements, a system was developed and presented to maintain order and optimize the learning environment.  So far, this system has been highly successful.
Outside of the awesome volunteering opportunities in the schools, I have also been able to enjoy the awesome nature in the Quepos-Manuel Antonio area!  I have been to the Manuel Antonio National Park, zip lining in the rainforest, went on a catamaran boat, snorkeled, and walked to an amazing waterfall near the GVI volunteer house.  In addition to these activities, I have been able to view the marvels of nature from the house including torrential rainfalls, beautiful sunsets, and wildlife including monkeys and sloths.
Volunteering in Quepos through GVI has been an enriching experience that has truly expanded my horizons regarding service and the importance of community engagement to improve lives.  This is truly an adventure I will never forget!