Visha's week on the health project
By Sophie Lemberger
4 years ago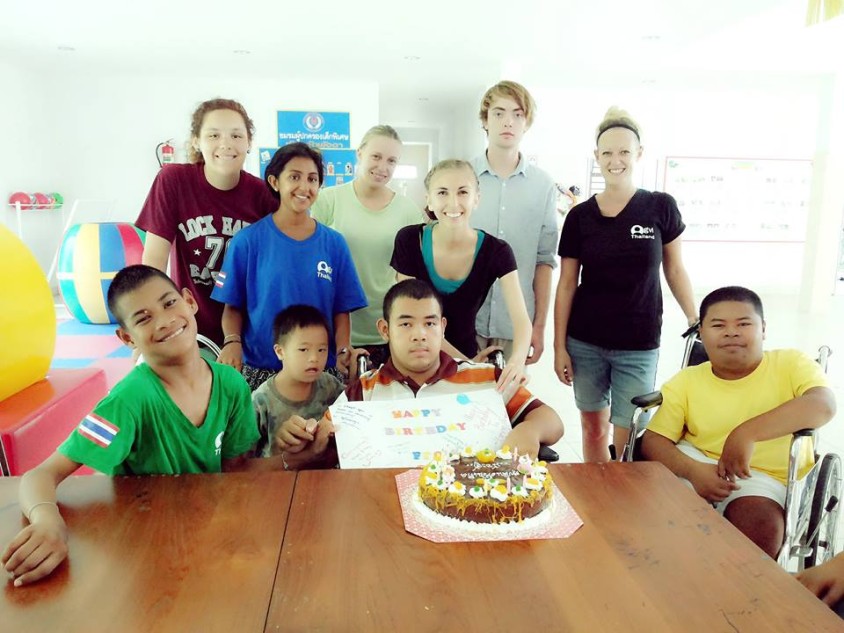 Hi I'm Vish and I am on the healthcare progrman with GVI Thailand Phang Nga. The past two weeks has been such an amazing experience. Last week I taught disabled children at the Camilian Centre about New Zealand. I found teaching very challenging at first due to the language barrier and the type of disability the children have.  However, as you get to know them they are all amazing children with such unique personalities. They love to learn new words which makes teaching so enjoyable. The day usually consist of a physiotherapy stretching session, teaching words associated with the topic and making a craft. This week we made kiwi birds, Maori masks and planned a volcanic eruption using a few kitchen cupboard ingredients and a splash of orange paint. The children really love making crafts and being creative. The weeks theme was rounded off by the volunteers performing a Haka dance in front of the children! They absolutely loved this and couldn't wait to join in!!

Some days are spent at the orphanage playing with kids from around 2 years old to teenagers. I always come out extremely sweaty! The children are so energetic, they love being picked up, cuddling, as well as playing ball games and messing around in playground. The kids are so adorable and sweet. They have such respect for the other children and play like they are one big family.

Every Thursdays are spent at the Community Development Centre where I teach health classes alongside 2 other volunteers. This weeks theme was 'Keeping Fit'.  The funniest moment was when we asked the children to draw 4 pictures associated with keeping fit and a boy drew out the Gagnam Style dance! Sports day in the afternoon is time for the children to get their competitive faces on. This week we enjoyed tug of war, wheelbarrow racing and a sack race!! At one point there were around 80 children against 10 volunteers in the tug of war and you can guess who won this…!!

The week was rounded off by a group outing to the turtle conservation centre. The turtles are so cute and very wriggly, especially the little baby ones! We helped by cleaning the algae and dirt from inside the tank and costing them in anti-fungal so they remain super healthy and clean.

Looking forward to the next week at GVI!
Bhavisha Patel – 4 week healthcare volunteer