By Chloe Blackman
4 years ago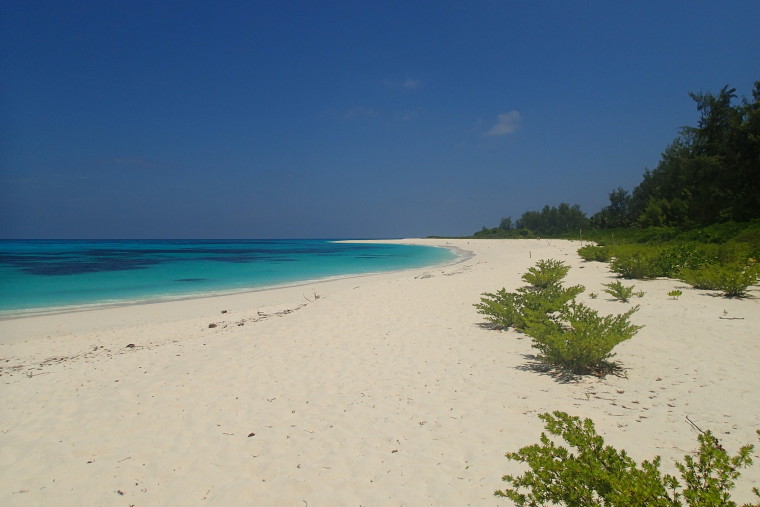 When asking staff and previous Cap Ternay volunteers for recommendations of places to visit in our free time, the initial response is almost always Bird Island. Having heard multiple accounts of the island's beauty, abundant wildlife and most importantly the delicious all-you-can-eat buffets, eight other volunteers and I decided we had to experience it for ourselves!
On the morning of Friday the 20th of February we boarded one of Air Seychelles' exceptionally tiny planes, (no more than seven rows front to back) eager to spend two nights in paradise. Upon arrival we were not disappointed! Stepping out of the aircraft into blazing sunlight, it soon became clear as to how the tiny island came by its name as we were surrounded by the calls of the hundreds of birds that make it their home. Having received a brief orientation of the island, we were quick to check out the beach set just one hundred yards in front of our chalets. I can say with complete assurance that it was the most incredibly beautiful beach I've ever seen in my life; brilliant white sand lapped by lapis lazuli waves.
Eventually we tore ourselves away only for the promise of close encounters with Green and Hawksbill turtles that graze on sea grass just off the other side of the island. As a diver it's often difficult to watch turtles so closely as they are often spooked by noisy, bubbly breathing apparatus so being able to do so whilst snorkelling was a really cool and unique experience.
Throughout the remainder of the weekend Bird Island continued to delight us – we were lucky enough to help freshly hatch Hawksbill turtles reach the sea unharmed, observe the many giant tortoises that roam freely around the island and even participate in a nature tour that involved getting very close to many different birds including some adorably fluffy chicks! Not only were this but the free wifi, thirds on desert, and hot showers certainly welcome after six weeks of base life.
Boarding the plane to rerun to Mahe on the Sunday morning, we all felt refreshed, relaxed and ready to recommence diving and duties back at base. Ultimately we are all just extremely lucky to have been able to experience such an extraordinary environment, even if just for a short time!