Imagine waking up in a country made up of over 300 stunning islands, surrounded by majestic volcanic mountains, stretches of pristine, white beaches and heavenly, clear blue waters. Also known as the land of the sunrise, Fiji is the first country in the world to feel the warmth of the sunrise every day. This could be your reality too if you decide to travel to Fiji on a volunteer trip; Fiji is the ultimate island destination offering do-gooders a range of exciting volunteer opportunities!
We checked in with some of our volunteers who have been lucky enough to travel to Fiji to hear what their take is on volunteering in Fiji. One of our staff members who is also one of the friendly country experts for Fiji, Michè Knight, gave her input on some of the best reasons you should volunteer in Fiji. What are you waiting for?! Volunteering in Fiji promises to be the experience of a lifetime! Read on to uncover the top 5 reasons why you should take a volunteer adventure to Fiji.

Hospitality At Its Best
"Hospitality: the friendly and generous reception and entertainment of guests, visitors, or strangers."
If you had to think of countries that fit the bill for being hospitable, even to strangers, which nations come to mind? If you didn't include Fiji in your answer, you're missing something! This island nation showcases hospitality, surpassing mere kindness. At its best, the warmth and generosity with which strangers are received is nothing short of spectacular!
After arriving in paradise I saw some of the local ladies weaving mats and went over to say hi… this is where I remained for the rest of my afternoon. The day ended with me sharing some cake and tea with these amazing individuals. We shared stories about Fiji and South Africa (my home country), there was lots of laughter, lots of singing and of course more cake and tea! Thousand of miles away from home but with these ladies I still had a sense of family! The hospitality of the locals was the highlight of my trip, above everything else! – Miché Knight, GVI's Sales Team Leader and Fiji Country Expert
Fijian hospitality is depicted in the following ways:
• Traditional Fijian ceremonies, like a Kava ceremony, where guests are invited to
(Kava is a type of root and during this ceremony visitors present the local chief with a Kava root that is strained, grinded and then shared with everyone; it symbolises the joining of two families/groups)
• The festive Fijian singing and dancing forms a big part of life and serves as a way to welcome visitors
• Food and the sharing of a meal is a spiritual experience and the local people sure know how to charm their way to your heart (through your stomach, of course)

Flavoursome Food
Food is a universal concept as every culture has its own unique appreciation for cuisine. Food fuels us, but let's be honest, good food is the catalyst for bliss and the people of Fiji sure know how to tantalise your tastebuds. Have a look at some of the tasty traditional Fijian dishes:
• Cassava and Taro: roots similar to a potato, served fried or boiled
• Kokoda (pronounced 'ko kon da'): this dish is a favourite amongst locals and tourists and is made up of raw Mahi-mahi fish marinated in lime, dressed with coconut milk, cucumbers, onions, salt and chilies
• Palusami: a dish that consists of minced beef or fish baked in taro leaves and coconut cream
Oh and remember, Fijian custom is that guests are served first!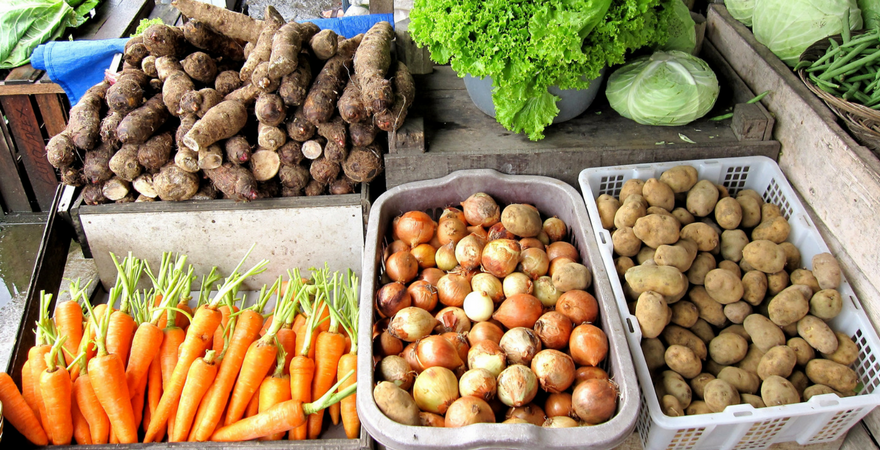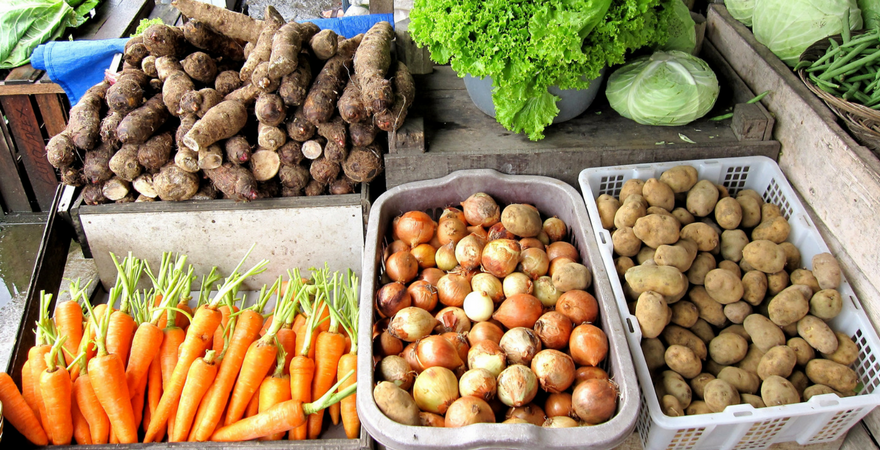 Photo: Ivanatman/Flickr
Traditional Villages And Customs
Based alongside rural Fijian communities, you will have the unique opportunity to work alongside the local people while experiencing an unfiltered look into their daily lives and culture. Some of the customs of the traditional villages:
• Dress modestly and avoid wearing a hat in the presence of the chief (it is seen as offensive if you wear a hat)
• Be prepared for an affectionate welcoming and to be questioned about your life, but avoid touching anyone's head in the process as it is considered as an insult
• As a sign of respect, remember to leave your shoes outside when entering someone's home
• When in Fiji, do as the Fijians do and be prepared to participate in the local ceremonies without any reservation
If you want to experience the true Fijian way of life you must be willing to take part in their cultural customs; let yourself have an authentic Fijian experience!

Marine Madness
These picturesque islands and their unending beauty promise to revitalise your soul! When you volunteer in Fiji you can discover an island nation seething with over 1500 species of marine animals. Volunteers that choose to focus on marine conservation will be spoilt for choice in Fiji:
• Conduct underwater surveys in the warm, turquoise waters of the Pacific
• Take up snorkelling or scuba diving and discover the beauty of Fiji's warm waters
• Work towards receiving your PADI Advanced Open Water qualification whilst you contribute to efforts to conserve Fiji's delicate coral reefs and marine ecosystems
• Gain your PADI Divemaster qualification while working on diverse tropical coral reefs and learning techniques such as fish identification and other survey techniques
Life in Fiji will be like living in a postcard; wake up to the crashing of waves with the ocean on your doorstep!

Make A Difference Through A Cultural Exchange
Fiji has a great variety of natural beauty to offer, but not forgetting the vibrant people from the local communities. Volunteers can assist the Fijian people through a range of community development efforts:
• Support under-resourced local schools and teachers with educational efforts
• Gain practical teaching experience when you volunteer with children from the villages
• Assist with key infrastructure construction projects
• Help set up community based income-generation initiatives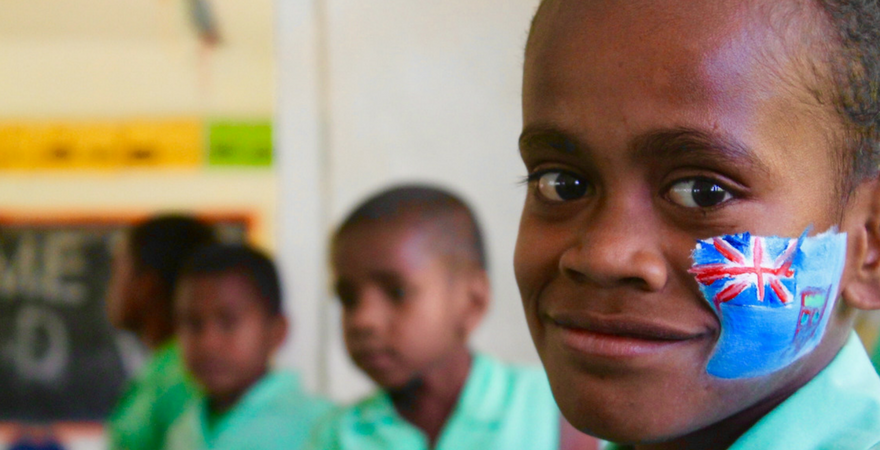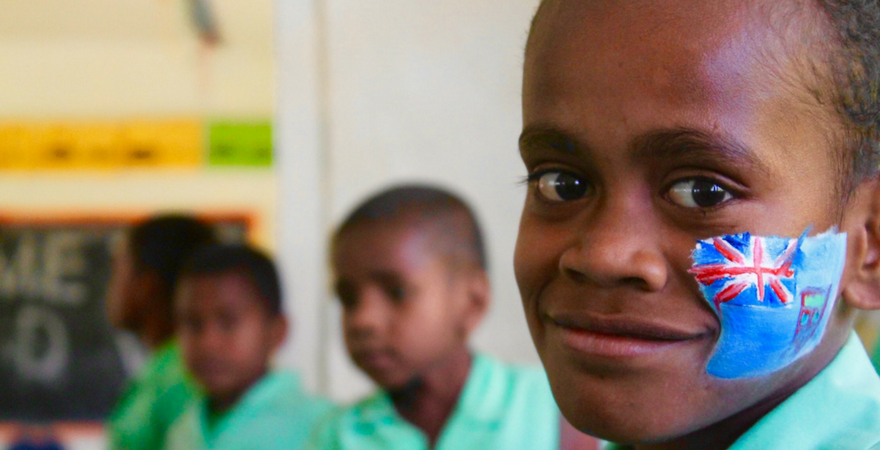 Our Fijian volunteers are incorporated into the local community by being "adopted" by a family. Volunteers can spend their free time cooking with their family, helping with chores, sharing meals, drinking kava and, of course, lots of dancing! It's a great opportunity to soak up village life and experience a meaningful cultural exchange.


In spite of being an older volunteer at age 70, I felt I had much to offer because I have been self-employed teaching art for 20 years. Being welcomed at all village activities as an esteemed guest was a privilege and an eye-opener to another way of life. – Barbra Ward, Fiji Community Development Project, June 2013
Fiji is the ideal location for your gap year, career break or volunteering holiday if your interests lie in marine conservation, working with children or community development. Your hammock on the beach is waiting!
Travel to Fiji and other incredible locations with one of GVI's international, award-winning volunteering abroad programs and internships!