Thoughts from a newly qualified TEFL teacher
By Amy Hickie
4 years ago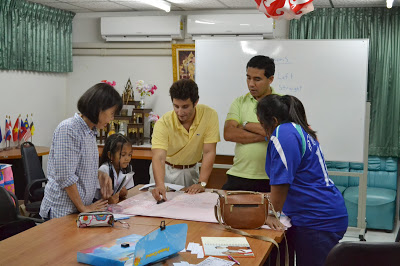 This week, being the last week of the teaching term at the NFE Centre in Takuapa, myself and Michael have completed all work to qualify for our TEFL qualification.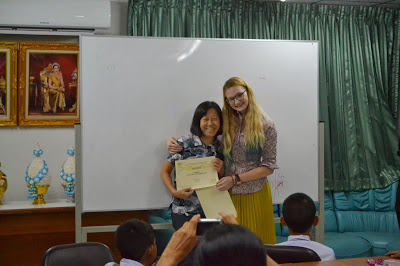 During this week, I have had the pleasure to work one to one with one of the students from the community, who is the sweetest most wonderful lady I have met in Thailand. The experience was great. Dang, 58, was so grateful for me to give her a one to one session that she bought me the biggest and most delicious bunch of bananas I have ever laid eyes on! For you westerners, bananas DO have seeds! The ones you buy from the supermarket are genetically modified to contain zero seeds and are larger than they should be! So the herb in discussion (commonly mistaken for a fruit) usually have hard black seeds and are tiny with an unfamiliar strong taste. These bananas bought for yours truly were like soft, delicious gold dust. There taste was out of this world. Immense. The whole GVI team was desperate to have a try that the edible gold disappeared in less than a minute. So, sorry to my friends who missed out on this timely event.
25th-28th November wrapped up the final week for myself and Michael's training. We completed over 100 Hours of TEFL training in under 4 weeks, and can now officially teach English as a foreign language-anyone offering any jobs?
During our intense and enriching 4 week I have; taught 11 hours and 15 minutes, had 40 hours of 'input' sessions (taught by our experienced GVI TEFL staff), at least 24 hours of lesson planning, 6 hours of experienced TEFL observational teaching, 15 hours of peer observation, approximately 16 hours of feedback sessions and weekly evaluations and also extra hours for the completion of 3 assignments.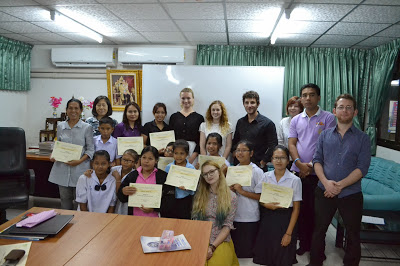 All in all, myself and Michael have progressed so much from being only the newbies to becoming a strong part of the team here in GVI, Baan Nam Kem, Phang Nga.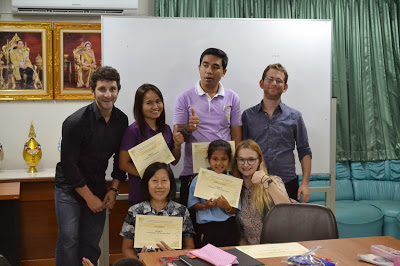 Amy Hickie – TEFL project volunteer