Sports and First Aid Training at Ratu Meli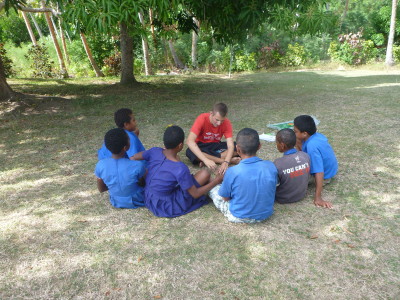 A big crew from Tovuto base headed to RMMS in on Friday 1st of August. Eight volunteers from the education and expedition projects along with six members of the marine team joined for the days activities. GVI carried out fist aid training with the class teachers and year seven and eight students. Lessons on CPR and secondary care were taught to help the children and teachers better prepare for emergency situations.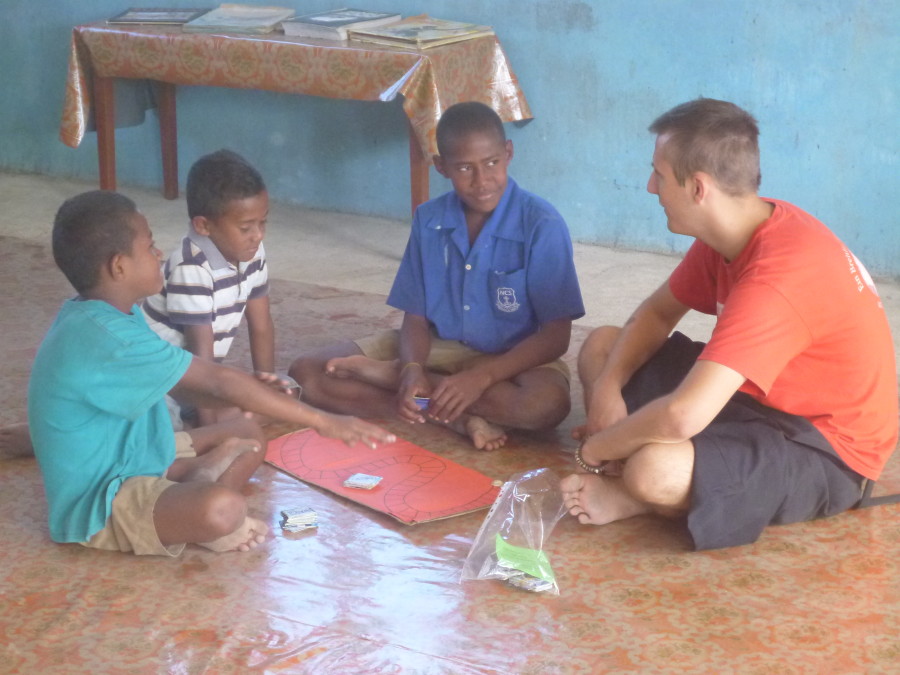 The education team had also been asked to conduct a sports and physical education session to finish off the week. Patrick, another education volunteer, had built a long jump with class six students earlier in the week. Patrick brought flour sacks and shovels from base and spent an afternoon with class six  digging the pit and filling it with sand from the nearby beach. By the time the sports afternoon was set to start, the long jump was complete; an excellent example of team work!
The long jump activity formed one of four separate sports stations. The other three activities were rounders, soccer and dodge-ball. The four activities were set-up around the central sports field and the 117 students were divided into four groups and sent out to the stations.
A great time was had by all the students and the GVI team returned to base exhausted but happy and enthused.