A sneaky peek into the conservation program
By Sophie Lemberger
4 years ago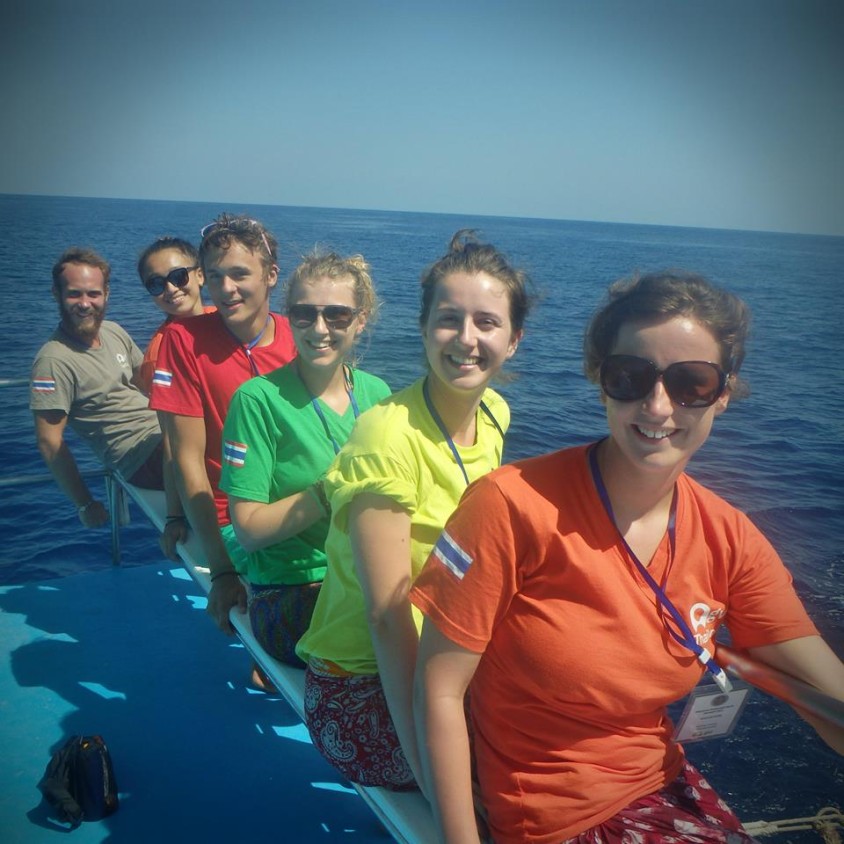 Being here in Baan Nam Khem, a little village in the Phang Nga province of Thailand, has been such a great experience. All the locals are super friendly and the little kids wave and shout out greetings whenever we walk past. The street food is like nothing else – their fabulous fried chicken and fried bananas always make for a tasty snack when peckish, as well as the abundant amounts of exotic fresh fruits.
As a conservation volunteer, I get to travel to nearby forests (Thai Mueang National Park) and spend hours looking for cool organisms that inhabit the area, with a nice refreshing swim at the foot of Lampi Waterfall to cool down after our trek. We also work with Koh Similan National Park and travel there to conduct tourist surveys on snorkeling tour, where we also get to see the marine life living in the coral reefs. Just this week, I've been lucky enough to spot two turtles, a lobster, an octopus, and multitudes of colourful fish! The data we gather will hopefully lead to a speedier recovery for the coral reefs via necessary changes in guidelines for both the tour companies that operate there, and the tourists who snorkel there.
Other partners of GVI include the Phang Nga Coastal Fisheries Research and Development Centre and a Navy Base in Thai Mueang, where we help to clean turtles and their tanks. All these activities are somewhat physically taxing, but definitely leave me with a rewarding sense of accomplishment – that I'm helping in the conservation efforts of this area of Thailand – which is what volunteering is all about!
Alice Si Yu – 12 week marine coastal conservation volunteer