By Talia Gale
4 years ago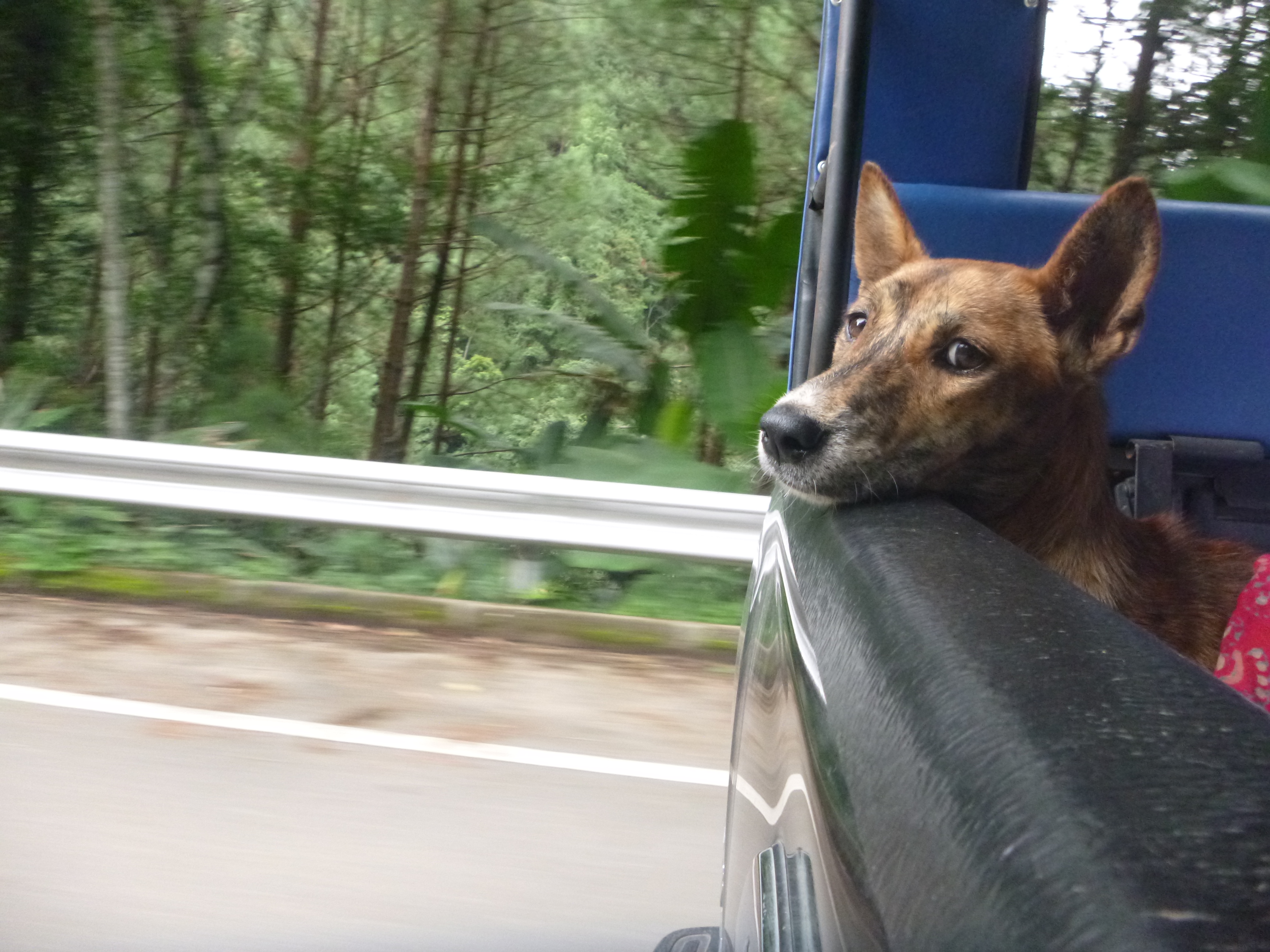 At the GVI Base hut in Huay Pakoot we have 5 'base dogs.'  These are dogs that have chosen our communal hut as their home.  They usually travel as a pack, and happily follow the volunteers around the village.  Most of the dogs in HuayPakoot have been spayed/neutered approximately 2 years ago, including 4 of our the base dogs Polo, Bella, Scamp, and Dang.  Unfortunately some of the dogs in the village were not able to be desexed as they were too young, pregnant or too difficult to catch.  As a result, there are occasionally still litters of puppies born in the village.  Roo, the newest addition to the base dog pack, is one of these puppies (now approximately 7 months old).  To prevent Roo from breeding and having more litters of puppies, it was decided that she should be spayed.
On Friday25th July 2014 Roo was loaded into the songtheaw, with staff and volunteers and headed for Chiang Mai.  No one knew how a village dog, who had never been inside, let alone in a car, would react to the 5 hour drive on winding mountain roads.  Much to everyone's delight she was a star!  Dressed up in her harness made up of rags she slept the whole ride.  The whole procedure was a success and two days later Roo was back in HuayPakoot with the rest of the base dog pack. The stiches were successfully removed a week later by a volunteer who happens to be training as a vet.
This procedure was funded by GVI's Charitable Trust. A big thank you to everyone who donated to help support our project and keep our dogs happy and healthy!