Roadkill Ecology Survey Starts
By Rosie Miles - Base Manager Karongwe
4 years ago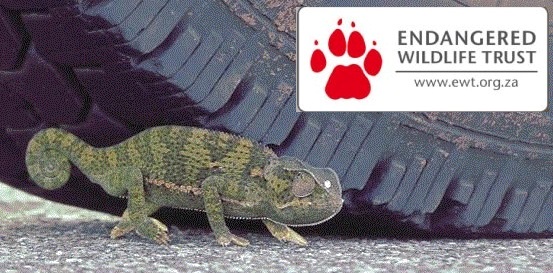 GVI Karongwe has had a close partnership with South Africa's Endangered Wildlife Trust (EWT) for many years assisting them with data collection on a number of endangered species, in particular on cheetah, lion and vultures.
Our most recent contribution to the EWTs conservation goals has been collecting data on "flattened fauna" in our area which EWTs Wendy Collinson (an ex-GVI volunteer herself) adds to her vast database of roadkill events across South Africa. Wendy is collecting the roadkill data with the aim of better understanding the issues relating to vehicle-wildlife collisions on South Africa's roads, with the long term goal of providing planners with scientific advice on how to minimise or mitigate negative environmental impacts of transportation.
Up until recently roadkill data was just collected by GVI on an ad hoc basis, whenever we saw roadkill on the way to town for a shopping trip etc. However, the GVI Team has now decided to make the Roadkill Survey a part of our every day research and one staff member and one volunteer is rostered on each day to do the roadkill survey, so everyone is getting involved in the project.
The survey is done by driving around the reserve boundary at a slow speed, stopping every time a "flattened" animal is spotted. We then collect data on the GPS location and species of the animal, taking photos for verification.
Wendy relies heavily on data submitted by members of the public, otherwise known as Citizen Science, and GVI is proud to be assisting with this data collection for a worthy conservation issue. So far most of the flattened fauna we have discovered have been, as would be expected, small mammals, reptiles, amphibians and birds, however we have found the carcass of one Black-Backed Jackal and an Aardwolf – an animal that most people working in our industry will never even get to see alive! Wendy has also received roadkill data on many larger species including Spotted and Brown Hyaena, Cheetah, Leopard, Honey Badger, African Wildcat and African Civet.