Ramblings from a 6 month TEFL intern
By Jamileh Callaghan
4 years ago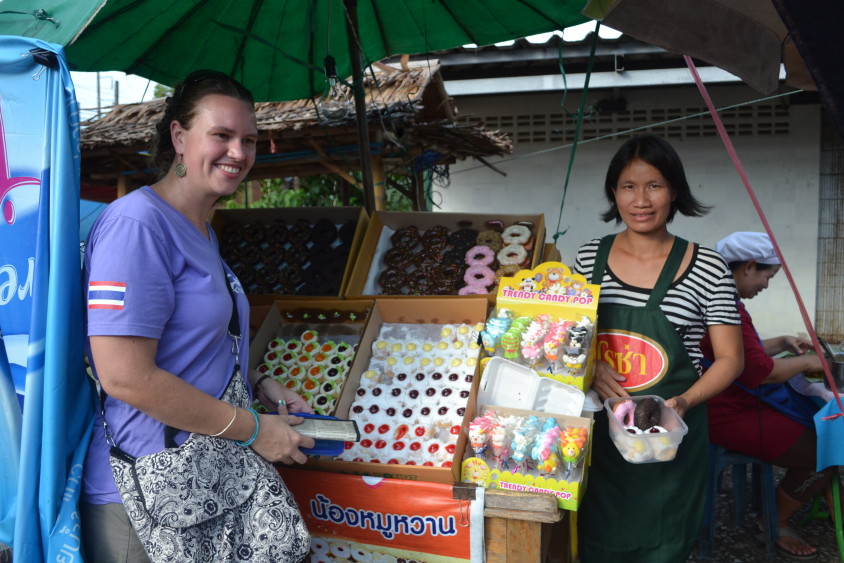 It is amazing what can be accomplished in four months.  Even as I write this it is hard to comprehend that I only have two more months left of this incredible journey.
Before leaving Australia in April, six months felt like a long time.  It now feels like no way near enough time to spend in the amazing community of Baan Nam Khem and with the beautiful people that come and sadly go from GVI Phang Nga.
I am not going to lie; it was an intense four weeks when I first arrived.  Training inputs in the morning, followed by feedback on the previous evenings teaching, then a bit of lesson planning, ohh and teaching in the evening! We have the pleasure of teaching at the Non Formal Education centre (NFE) which provides free English lessons, among many other free courses, for adults in the community who wish to further their education.  Though it was hard work, it was wonderful to see the student's English language abilities develop, in the course of four weeks.
Those first few weeks also well and truly prepared me for my internship placement. There are many exciting placements that you can apply for at the half way mark of your Internship.  I was lucky enough to be successful with my application to work at the Community Development Centre (CDC) in Baan Nam Khem.  The CDC is an amazing organization that provides education and possible career training for the children of Burmese refugees.  Without the CDC these children would not have access to an education.  Beginning able to speak English is a necessary skill for these children to break the cycle of poverty and have a brighter future.  I feel honored to be working with these children who clearly value the opportunity they have been given.  As well as working at the CDC, I have the joy of continuing to work at the NFE.  Level 4, which is the highest level we currently offer, ranges in ages from 9 to 62. They are a close knit group of students to show great respect for each other and have showed a keen interest in learning about the land down under, aka Australia.
It has been a wonderful four months that have provided me with countless opportunities to develop as a teacher, but more importantly, to develop as a person.
Jamileh Callaghan – 6 month TEFL intern