Playa community monthly achievement report
By Playa del Carmen community projects
4 years ago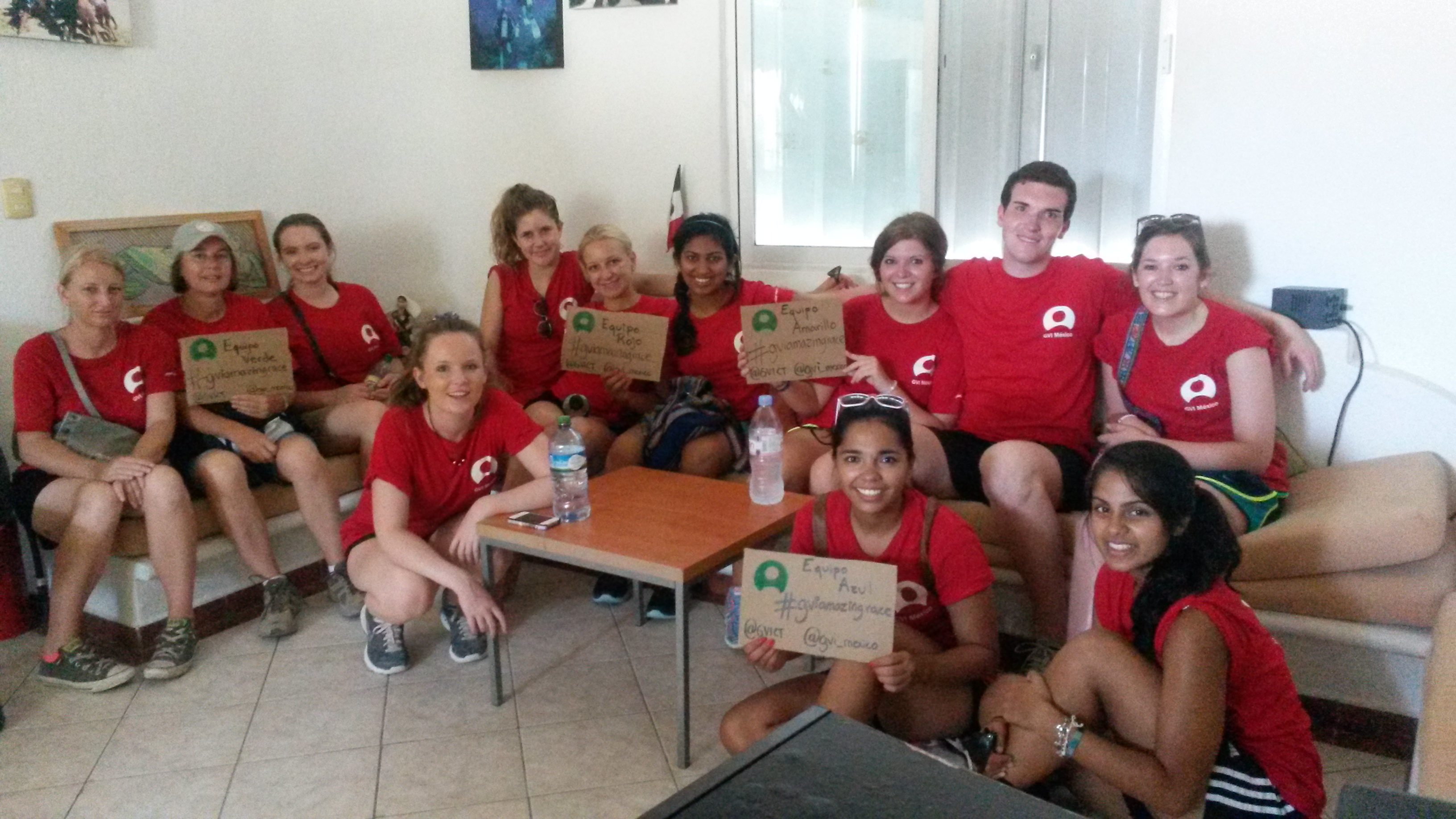 On the 27th of June at 9:30am, 12 volunteers left the playa house excited and anxious, as they did not know what the day would bring them. They were told to wear running shoes, sunscreen and to bring water – nothing more, nothing less. They were escorted to the meeting point in two overcrowded collectivos buzzing with energy; the Amazing Race, Playa del Carmen edition was to start in 30 minutes.
A week prior, the volunteers were introduced to the idea of this year's mini-challenge fundraising event. They were inspired with the idea of being able to help the community projects even more than they already had. Our volunteers have been generously giving their time by being on projects here physically; however, there are larger aspects that can be covered by monetary donations. Such things include replacing broken/ flimsy furniture for the children, supplying medicine or equipment for the vets, and scholarships for children whose mums work in the school (as their wage was paying for their child's school fee, earning them little to no money).  As all of them have worked in the projects and had fallen in love with the people they were fundraising for, the fire burned even more and it motivated them to bring their cause to those back home.
This year, the staff organized a mini-race in the style of the popular television show, 'The Amazing Race'[1]. The lucky 12 were split into 4 groups; blue, green, red and yellow and the aim was to out-raise the other groups before the race, and to out-race the other groups on the day.
Through the GVI Charitable Trust fund, they were able to create team fundraising pages and were given an impossibly short time of 4 days to raise as much as they can. Each person shared their page, told their story, contacted their loved ones and crashed their social media with updates.
Friday aka. Race day arrived, and it was revealed that they raised $2,434.45 in 4 days; smashing the initial goal! They had successfully completed the first half of the challenge and with the air of excitement; they were ready to start the final part. Equipped with only 100 pesos ($8USD) they were to navigate their way around Playa del Carmen to "secret" locations and complete challenges. Except for the Yellow team who raised the most, who won an additional 20 pesos to their budget (less than $2USD, big spender!) and the lead start. The race was not going to be easy, but some teams found themselves lost for an hour or waiting for collectivos for 45 minutes.  The Blue team won with a time of 1 hour and 45 minutes, and the yellow team finishing at 3 hours and 10 minutes). Congratulations to teams Red and Green for spending ONLY 45 pesos in travel!
A special mention and thank you to our partners at the Save the Children ludoteca, Special needs School and Coco's cat rescue for being a part of our locations in our race. Also a special mention to the staff that helped man the posts; we even got the Country Director and Program Coordinator involved!
But most of all, a giant congratulations to our incredible 12; Beth, Lauren, Nandita, Julia, Freddy, Daisy, Dani, Kim, Katie, Alli and Hannah for all that you've done. It was a successful challenge, successful fundraise and an incredibly fun day that hopefully you all will remember for the rest of your lives.
If you want to find out more information about the projects we support through the GVI Charitable Trust, visit:
http://gvi.org/what-we-do/the-projects/supporting-child-development-in-mexico
http://gvi.org/what-we-do/the-projects/support-animal-welfare-in-mexico
[1] The Amazing race show description, 'http://www.cbs.com/shows/amazing_race/'