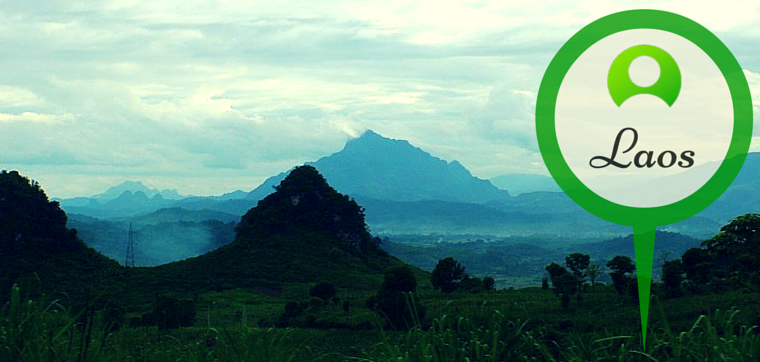 I have been in Luang Prabang for well over a month now, and I attended my first baci last Saturday.  Pat, a beloved staff member, was finishing his contract and going back home to Australia.  In Lao culture there is a blessing ceremony whenever someone goes away for a long time, comes back home after a long journey, or when a baby is born, any special occasion really.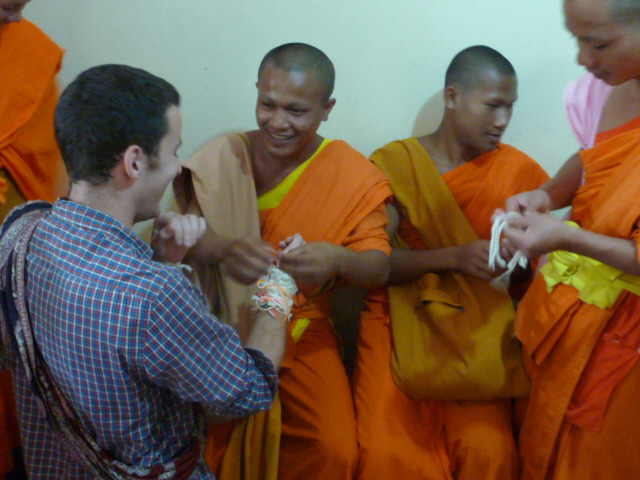 It was heldat Xayadeth College, right down the lane from our guesthouse and where many of us volunteers teach.  Quite a few of our novice monk students were there; I thought that was really special.  Over a certainamount of time you are not just the teacher to these students, you become their friend.  Elder community members also attended, as well as almost everyone from GVI.  In thebeginning there was a short spiritual ritual, and then everyone went around tying white strings to each others wrists while saying a little blessing.  It was very sweet and something I will undoubtedly remember forever.
Afterwards, we all ate together (except the novices, they ate before us!) and hung out playing games and enjoying each others company.  Baci's are really about spending time as a group and laughing and having fun as they are spiritual. I really enjoyed it, and we will all miss Pat here at GVI Luang Prabang! We wish him the absolute best for his future!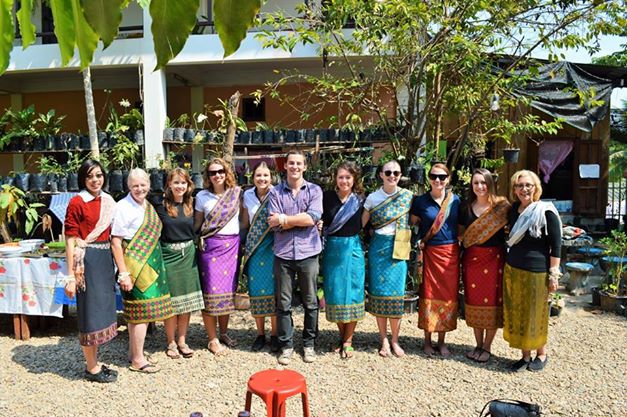 Written by Volunteer Wildes from America, Volunteering for 12 weeks