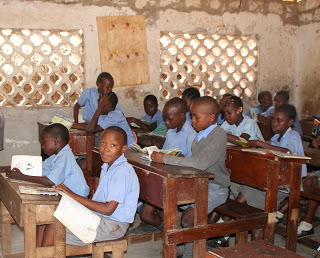 Students in Standard 5
On my first day I was introduced to my class (standard 5) along with other teachers at Olives. I was slightly more nervous than I thought I would be but excited at the same time. Once I had began my pre planned English lesson my nerves eased off and I was able to interact and get to know my class a lot better.
Volunteer  Mike with students from Standard 5 
The first English lesson consisted of defining each type of nouns and giving examples of each. The students then had to write three sentences including a noun in each. The students had a really good understanding and we then got several students to read their sentences to the rest of the class. To add some fun at the end of the lesson we played hangman using nouns. The students loved this and it was a great way to learn but having fun at the same time. I notice how competitive the students became all wanting to be the one who got the correct word.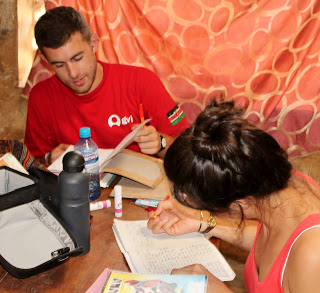 Volunteers Mike and Carla marking books in staff room
 

If they get this excited over hangman, cannot wait for PE!!!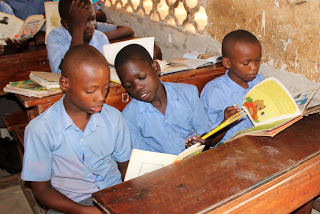 Students from Standard 5 enjoying reading time