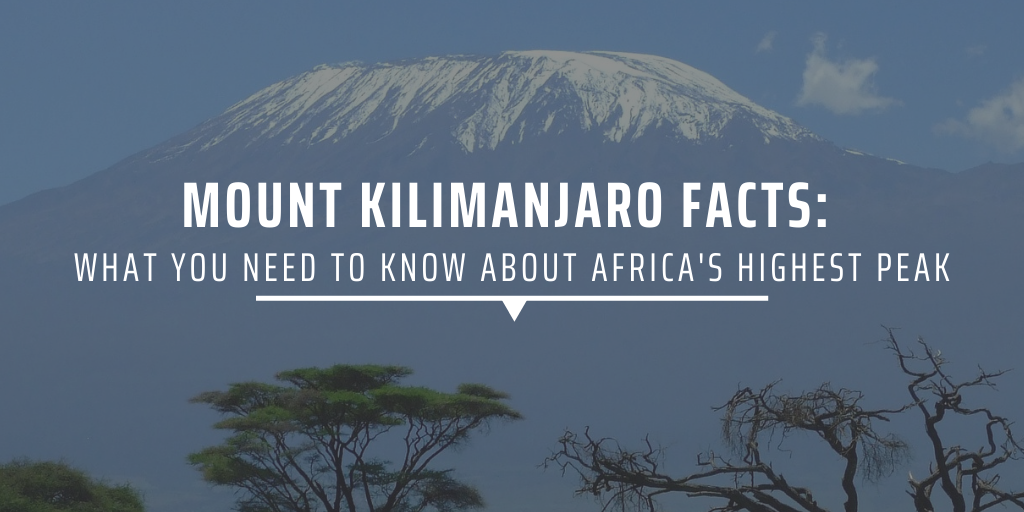 An amazing part of volunteering in Africa is that you get to add to the empowerment of local communities while visiting one of the most sought-after destinations in the world. In fact, for many volunteers in Africa, a major bucket list item is summiting Mount Kilimanjaro.
Few experiences can compete with standing at the top of the highest point in Africa as the sun rises in the distance!
Mount Kilimanjaro is one of the world's Seven Summits (the highest mountain peaks on each continent), and it's the easiest to climb successfully. It's a non-technical hike that doesn't require any mountaineering experience.
That said, it's a tough hike! You'll trek for five days or more through varied landscapes and up to the summit. You'll also need to be mentally prepared, fit, and have quality high-altitude clothing and camping gear.
Here's everything else you need to know about summiting Africa's highest peak!
Quick facts about Mount Kilimanjaro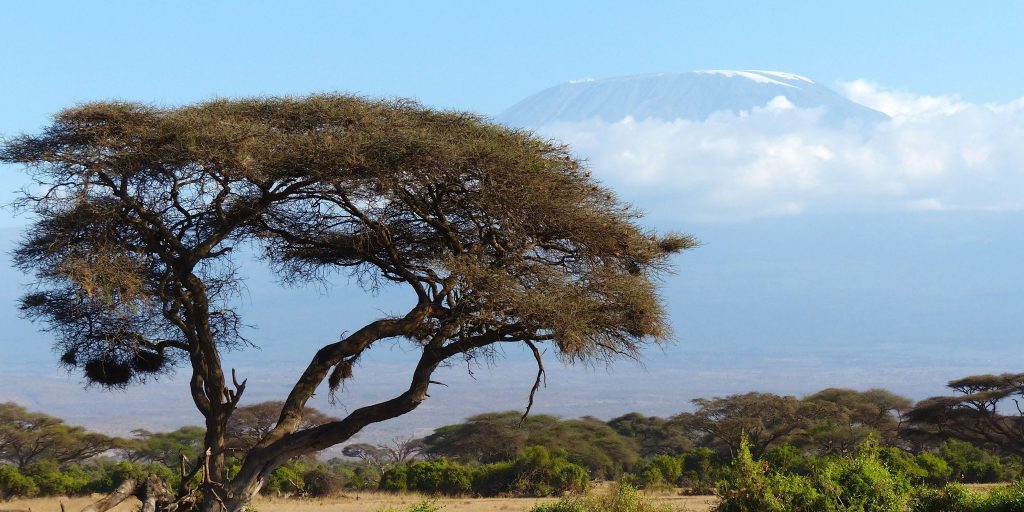 Where is Mount Kilimanjaro?
Mount Kilimanjaro is located inside Kilimanjaro National Park in the northern part of Tanzania. It lies near the border of Kenya, and you'll need a permit to enter the park. If you want to climb the mountain, you're required to use an official guide company.
How tall is Mount Kilimanjaro?
Mount Kilimanjaro is the tallest freestanding mountain in the world. Its summit, Uhuru Peak, is Africa's highest peak. It rises to a height of 5,895 metres above sea level and is less than 3 metres shorter than Mount Everest.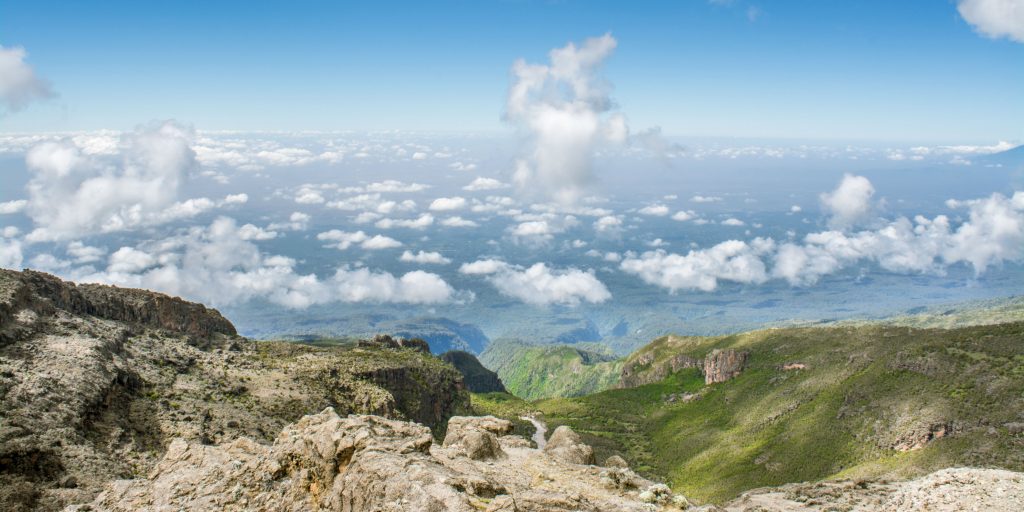 Mount Kilimanjaro's ecology
Mount Kilimanjaro is a dormant volcano. It has three volcanic cones, Mawenzi, Shira and Kibo. The only active one is Kibo (the highest peak), but its last major eruption took place more than 360,000 years ago.
Since 1912, the mountain has lost more than 80% of its ice caps due to climate change. It's predicted that within the next 20 years, Kilimanjaro will become completely ice-free.
One of the things that makes Kilimanjaro unique is that it boasts five climate zones: 
Cultivated land (or farmland)

Rainforest

Heather and moorland

Alpine desert

The summit, where you'll find a glacial zone and the inner crater's ash pit – one of the largest in the world.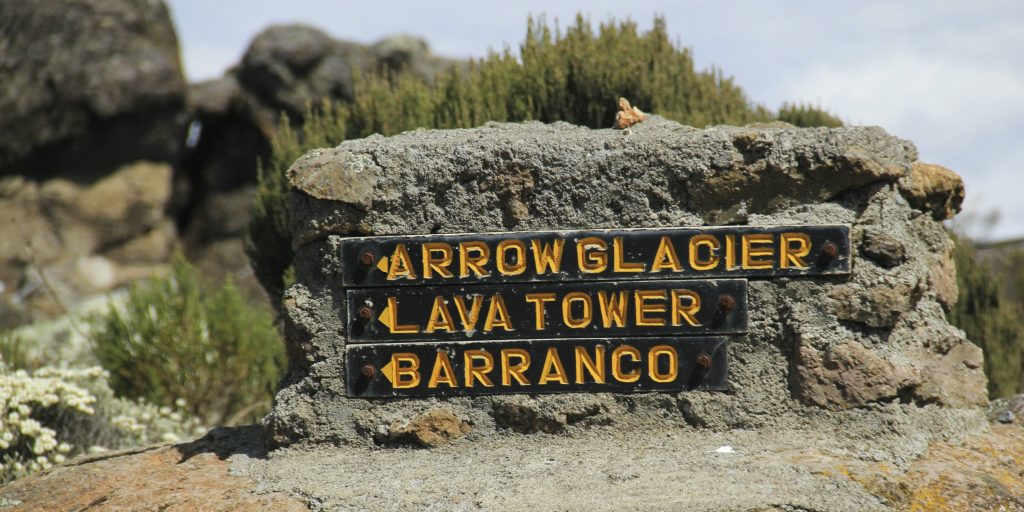 Climbing Mount Kilimanjaro
When is the best time to climb Kilimanjaro?
The best time to summit Kilimanjaro is during the dry seasons, from January to March, and from June to October. The slopes are easier to climb during this time, and you'll have uninterrupted views of the landscape while you ascend.
If you want to avoid the crowds that climb during high season (June to September), book your trek between December and March. The weather is colder in the evenings and you'll get to see snow on the summit.
How many people climb Mount Kilimanjaro every year?
It's estimated that 35,000 people attempt to summit Kilimanjaro every year. However, only two-thirds are successful due to altitude sickness and other health challenges that cause climbers to turn around.
If you want to improve your chances of successfully climbing the mountain, take your time reaching the summit. The longer your trek, the more time your body has to adapt and acclimatise to the high altitude.
How many routes does Kilimanjaro have?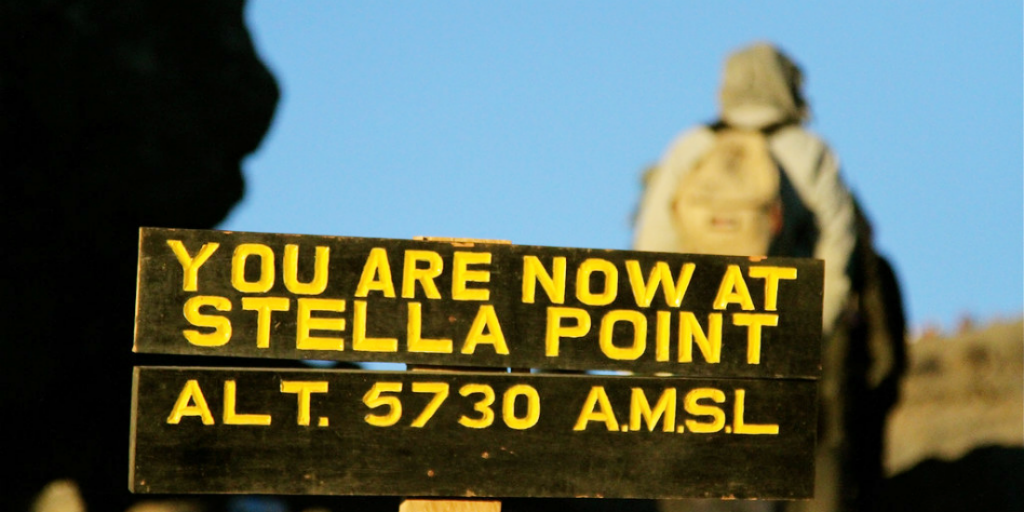 Original photo: "Kili081" by Ricky Tay is licensed under CC PDM 1.0 
There are seven official routes for Kilimanjaro. The Lemosho, Shira, Machame, Umbwe, and Marangu routes use the Southern Circuit to summit the mountain via Stella Point. 
The other two routes (Rongai and the Northern Circuit), ascend from the northeast and use Gilman's Point to reach the summit.
If you don't want to camp your way up the mountain, you have to use the Marangu route. It's the oldest trail up Kilimanjaro and the only one with hut accommodation.
The Mweka route is used for descent only.
Kilimanjaro world records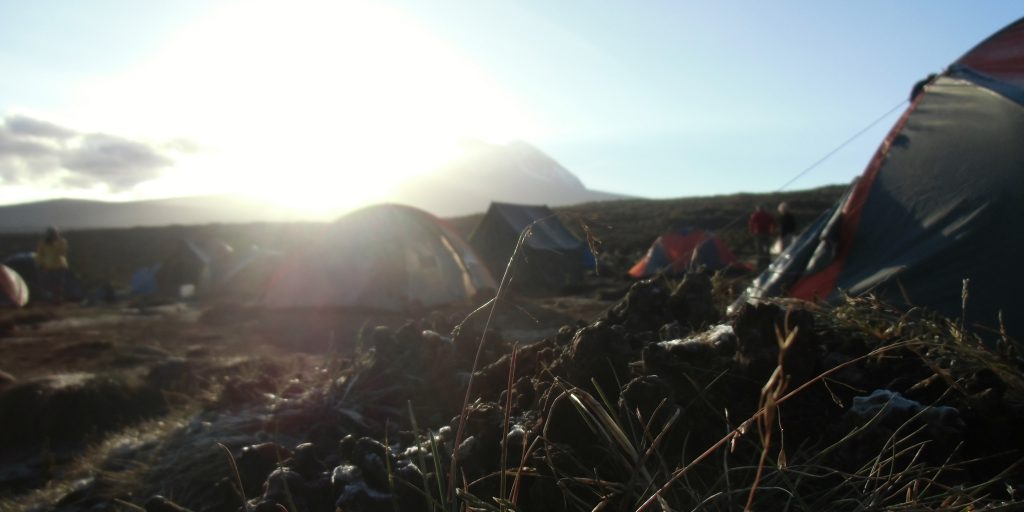 Who was the first person to summit Kilimanjaro?
In 1889, Hans Meyer and Ludwig Purtscheller from Germany, and Yohani Lauwo from Tanzania became the first documented people to reach the summit of Mount Kilimanjaro.
Who were the youngest and oldest people to summit Kilimanjaro?
The oldest person on written record to summit Mount Kilimanjaro is 85-year-old Canadian Martin Kafer, who summitted with his partner Esther Kafer, 84. The youngest person to successfully climb the mountain is Keats Boyd, a seven-year-old from Los Angeles.
What's the fastest recorded ascent of Mount Kilimanjaro?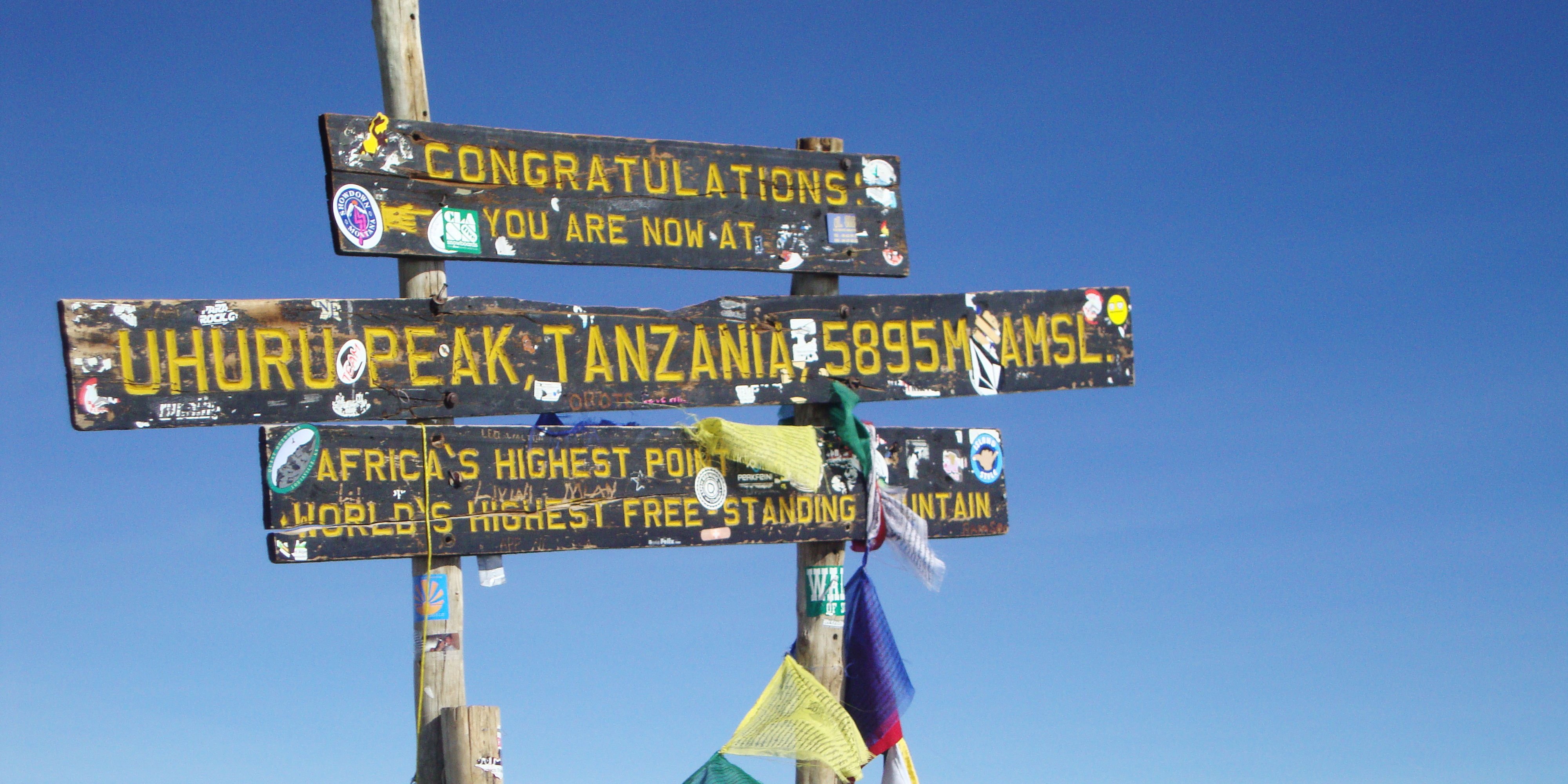 The record for the quickest round trip is currently held by local guide Simon Mtuy. Simon went up and down the mountain in eight hours and 27 minutes. In 2001, Bruno Brunod summited Uhuru Peak in five hours and 38 minutes. It's the fastest verified ascent of Mount Kilimanjaro.
Can people with physical disabilities summit Mount Kilimanjaro?
Yes! In 2007, South African Bernard Goosen climbed Mount Kilimanjaro in six days in a wheelchair. In 2012, Kyle Maynard, who has no arms or legs, summitted the mountain without any assistance.
Other interesting facts about Mount Kilimanjaro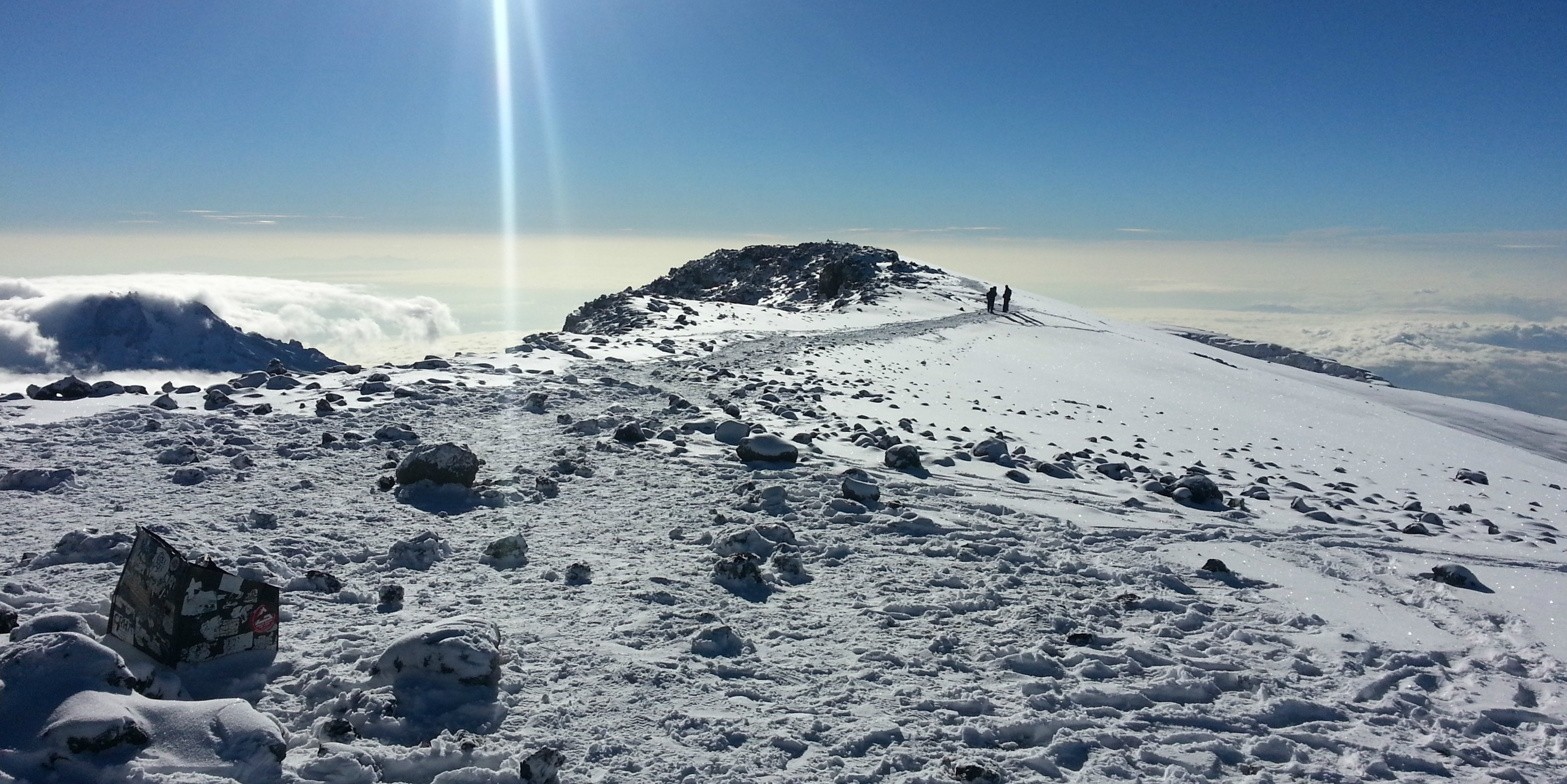 In 2014, 30 cricket players climbed to the top of Kilimanjaro and played a game of cricket at Crater Camp. It holds the record for the highest game of cricket ever recorded.

Nearly every person who has summited the mountain has recorded their experience in a book at the summit.

In 2016, Pizza Hut set a Guinness World Record by delivering a pizza to the top of Mount Kilimanjaro.

In 2016, the tallest tree in Africa was discovered on Mount Kilimanjaro. It's believed to be over 600 years old and is part of the Entandrophragma excelsum family of trees.
Volunteer in Africa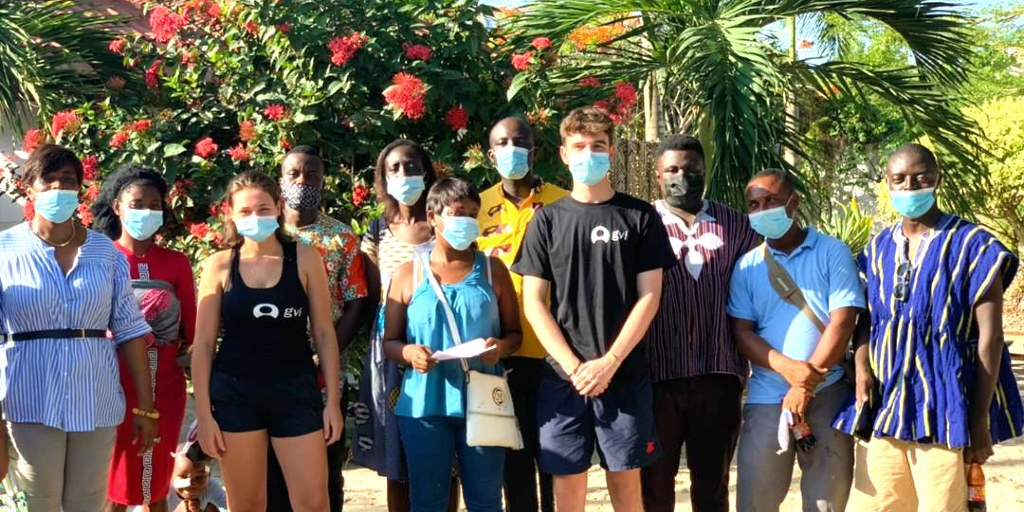 Take a trip to Africa and add to the empowerment of local communities before your summit attempt.
You can choose from volunteer projects in areas like women's empowerment, community development, and education.
Want to find out more about volunteer opportunities in Africa? Speak to a member of our team today.