Monthly Achievment Report July 2014- Quepos Welcomes Bancroft School and Under 18's group
By Lily Busher, Costa Rica Community Programs Manager
4 years ago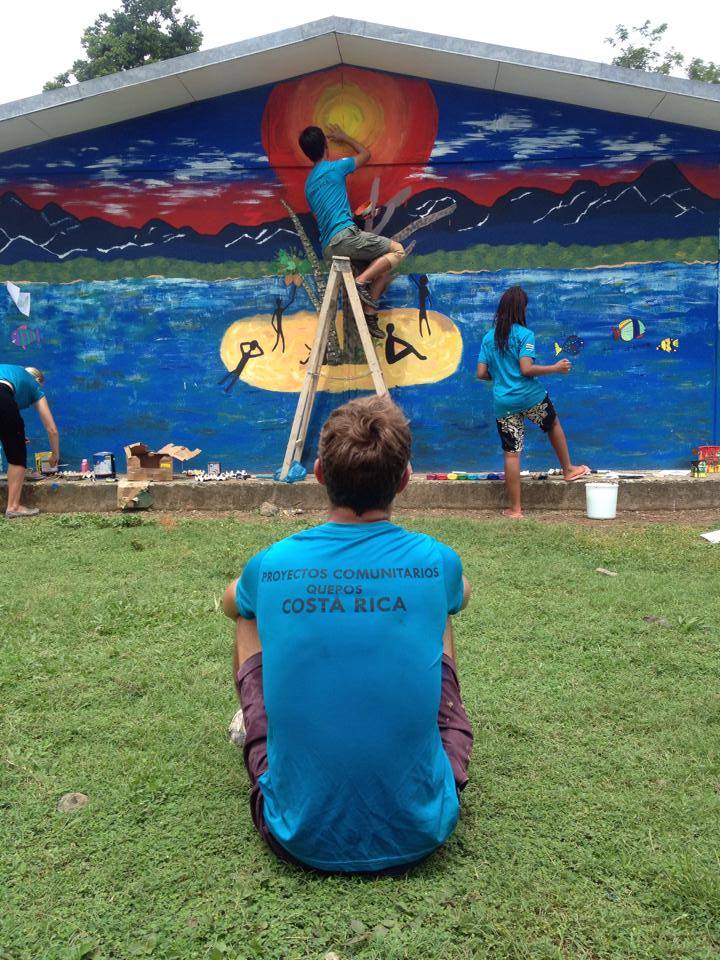 In addition to our currently running education projects, in July, GVI Quepos was aided by two school groups. We were fortunate that a group from Bancroft School in London spent two weeks with us. They helped build an entire classroom at Damas School where the eager students can learn English. Also, they painted a beautiful mural of a papaya tree that had to be cut down to build the classroom on the wall of the lunch room. The entire school was able to participate by creating the leaves of the trees with their handprints.
This artistic group also led several arts workshops to help the children develop their skills for the Festival of the Arts competition. After a week, every child in the school had new knowledge about drawing, painting, sculpting and stomp.
When Bancroft School went home, a new group of Under 18's came to continue working on the Damas classroom and paint at two additional schools in Naranjito and Villa Nueva. They sanded down desks, chairs, painted entire buildings and left an incredible mural at Villa Nueva for the Kindergarten classroom.
Our regular project volunteers also joined in on the effort. Several volunteers helped paint a mural in the new English Classroom at Damas, and everyone joined in the excitement of the Festival of the Arts. As a surprise for the kids, our entire team performed a dance to the song Waka Waka by Shakira. The kids loved it so much, they demanded an encore! The second time the entire school was dancing together which led to a massive dance party.
A special thank you to Bancroft School, the Under 18's, and all of our energetic and artistic volunteers. Great job everyone!