Mondays will never be the worst day of the week again
By Lair de Jager
3 years ago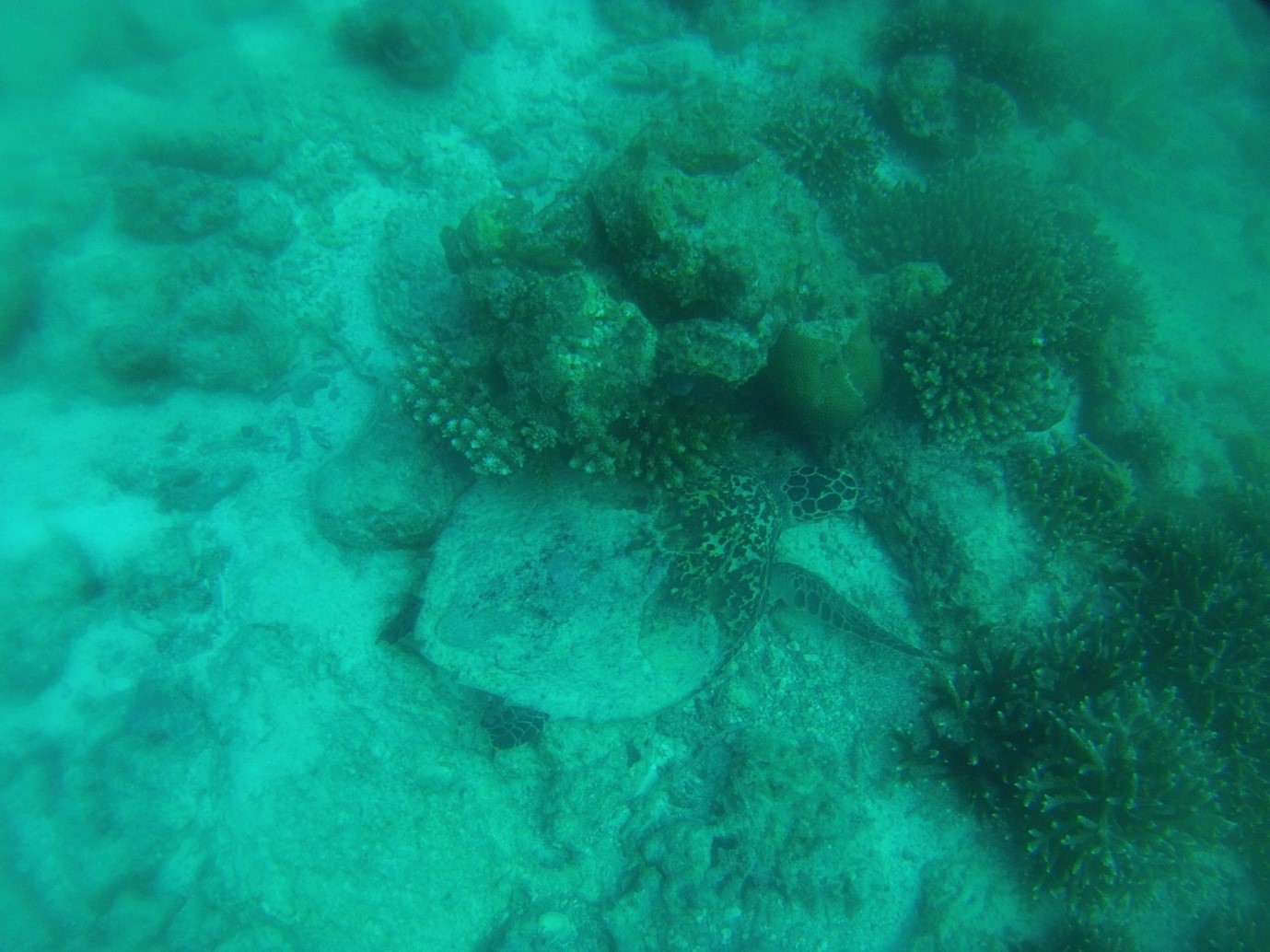 My favourite days of the week on base are Mondays because this is when we dive and monitor turtle activity in and around Cap Ternay. We do this by diving down on specific locations and swimming in patterns in order to cover the whole to make sure we have not missed any turtles. When we do spot a turtle we follow them around and record their activity.
There are always plenty of turtles in the bay so chances of seeing one are likely. They don't seem to mind the attention either because they like to get up close and personal. However, the great thing about these dives is that even if you're not lucky enough to see a turtle you can still practise your dive skills, take photos or admire all the other beautiful life down there.
My best experiences with marine life have been on these dives which is why they are truly a reason to look forward to Mondays!