Mkwiro women - the computer trainers of the future
By Julie Barrot de Brito, Volunteer in Kenya
5 years ago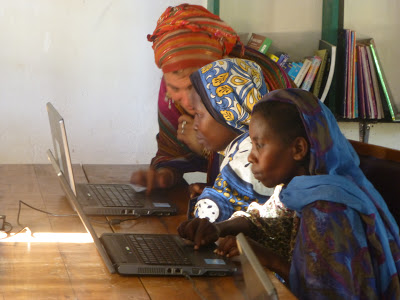 The women of Mkwiro village will never cease to amaze us.   We have been working with the local women's group for a long time and some of them are already attending our Math classes every Monday, our meeting with the Women's group every Tuesday and our English classes on Thursdays and still, they have energy for a new activity.   As a matter of fact, several women had approached us in the past regarding computer classes. It is very important for some of them the get some computer skills in order to write proposals for the groups they belong to or just to get some more skills for future jobs opportunities.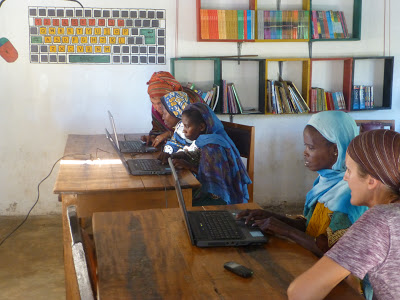 At the beginning of this year, we had hoped to train local teachers in the basic use of Word, Excel and Power Point in order for them to then teach the rest of the community. The sustainability of each and every single activity we start is always a huge aspect of our decisions and it would have been the perfect solution. However, due to scheduling difficulties and a lack of motivation, we haven't had the possibility to start classes with the teachers. Some of the local women however, would not take no for an answer.   Determined, they kept on asking and came up with an idea: only the women who had been taking part in both Adult English and Math classes could be considered for computer classes. After trying to find a solution that would work both for the women and for GVI, we decided to offer 3 places for intensive computer training, three times a week. At the end of the training, each student would have to pass an exam and would then become a teacher. But who was going to come? Even if it was decided that only a few people could be considered for the computer classes, they were still more than three. But after only a week, Khadija (a very active woman from Mkwiro) came to the GVI base with a list of three names. Each woman perfectly understood their commitment to the community and accepted the responsibility to becoming teachers for their community at the end of the training.
The classes started about a month ago and the results can be seen already. Khadija is feeling much more confident on the computer even if she starts each lesson by saying "Madam, I forgot everything!" (and then to finish one exercise in less than 30 minutes). Hopefully in a few weeks, Mkwiro will have 3 computer teachers available for them.
Julie Barrot de Brito – Community Field Staff