By Charlotte Oxley
4 years ago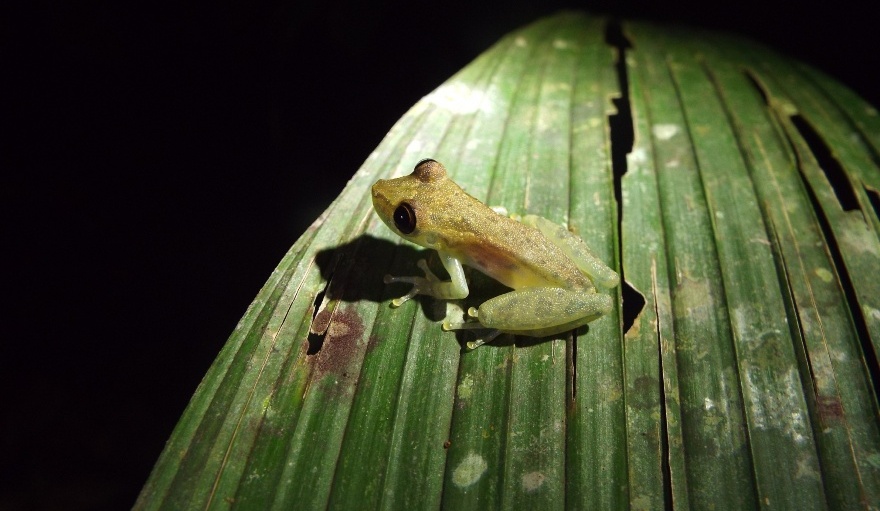 Heavy rain lasting most of the day turned base camp into a swamp and brought the frogs to us. Our welcome presentation was rudely interrupted by the loud and slightly duck like call of a tree frog, so we donned our wellies and went in search of the culprit.
Our search took us through the swamp, ducking under the low branches, over ant nests and even in between through the middle of the fence. On the way we saw numerous large spiders, got lots of ants in our wellies, met Savages Thin-toed frogs, Marine Toads and male Olive Snouted Treefrogs calling to attract a mate.
Across the other side of the fence and through the swamp we found the elusive source of the distracting call, a male common Mexican Treefrog. Our very lucky 2 week volunteer, Rob, even managed to catch another one near the staff house calling on video along with his celebration! The rest of us were easily distracted by an Olive Snouted Treefrog couple who had managed to find each other in the middle of our brand new swamp. Not a bad night for frogging on Jalova base!