Leyla's first week on the teaching and community program
By Leyla Isin – Community project volunteer
5 years ago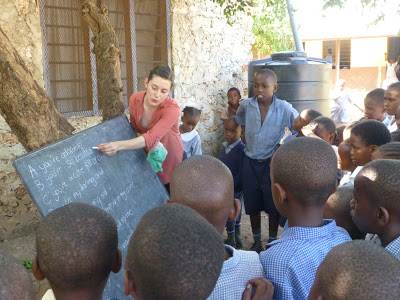 This week was my first week on the Shimoni community development project in Kenya. I have been teaching English, Maths and Music at 4 different schools and have been assisting adult English and computing classes in the evenings.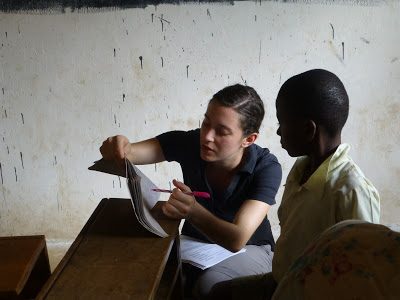 I was a little nervous at first as teaching is relatively new to me, but the community development team is very supportive and prepared me well through training on Monday. I took my first class on Tuesday where I taught English pronouns to a lovely class of approximately 12 students. Then on to a class of 52 students, which was both exhausting and exciting! Since then I have been taking classes everyday and I absolutely love it. The children are gorgeous and their excitement when you arrive and high fives when you leave make me want to stay here longer than 6 weeks!
My favourite class this week was choir class at Matunda Bora Primary. We did some sound and rhythm activities and then the children taught us a Swahili song. After this I took the group and taught them one of my favourite childhood songs called 'A, you're Adorable' – the head teacher even came out and joined in!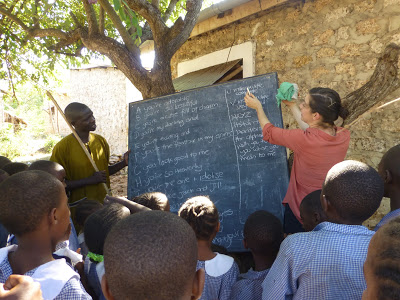 The locals here in Shimoni are so welcoming and friendly. You can't walk through the village without being greeted by both adults and children with the Swahili hello…'JAMBO'!  And it's great when the students see you in the village and greet you by name. They are also very eager to share their culture with us, be that through food, language and much more.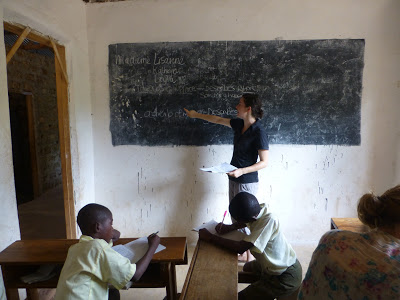 Before I came here I was also unsure of how the locals might feel about an NGO such as GVI operating in their country. But having taken part, I now see how the projects work in collabouration with the locals and how they are tailored to the needs that they express to us. An example of this is the adult English and computing classes which were started because several community members approached GVI to ask for lessons. I was also unsure as to how much difference a 6 week program could make in the grand scheme of things. But now I realise that every bit counts, every English word or grammar skill learnt, every health care activity, each piece of conservation data recorded and every friendship made, is a piece of the puzzle. Every bit counts. The children are so enthusiastic and engaged and the locals are so lovely and welcoming. I can't wait to see what next week brings.
Leyla Isin – Community project volunteer