Just another average day at Cap Ternay
By David Flunker
4 years ago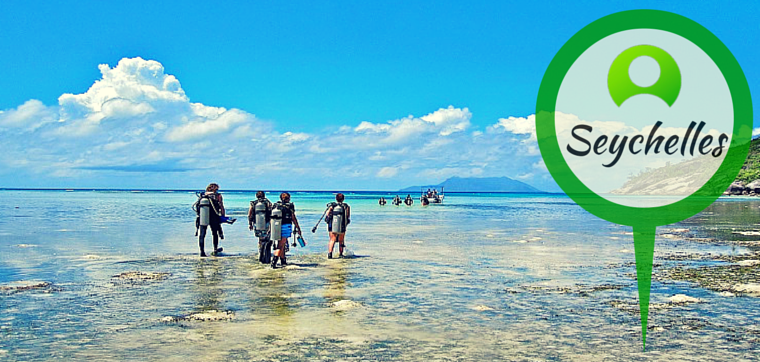 Life on base in Cap Ternay, Seychelles
It's been just over 3 weeks since arriving in the paradise known as the Seychelles, and I must say I'm in love with it. Life is rather simple here. Accomodations are modest as we are sharing 3 dorms between 14 volunteers currently, but everyone is great and like-minded for this type of living. We have no hot water from the taps, but being in the equatorial sun makes a cold shower nice, and we can always heat water for a nice cup of coffee or tea. We have electricity for lights and fans, though we wash our laundry by hand. In this type of environment you learn rather quickly which modern conveniences you can easily live without.
Chores are split up into groups, currently we have three. One day perhaps your group will be filling tanks, maybe the next prepping the boat and taking care of the grounds, and perhaps the next day planning and making meals for everyone. Certain food items are rather rare and\or expensive as this is an island and we are rather secluded from society. You learn quickly how to make your own bread or pancakes\crepes, various vegetarian dishes, and if you are so inclined some cookies or a cake. Meat and cheese are special treats, so we plan two dinners a week to have meat, and at least one meal a week to have cheese. Special dietary needs are always taken into consideration, and some creativity is necessary to keep those with allergies or intolerances from being bored with what they may get. Groups change every week so that everyone has a chance to work with everyone else, and in the case of the kitchen group, hopefully learn new dishes or tips and tricks.
Of course, the reason we're here is to dive and do our part for understanding our oceans and marine life through surveys of a small portion of the local habitat. Diving is very dependent on the tides and the weather. Tides can limit us to only morning or afternoon dives, and high winds producing large waves can cancel dives for the day. We hope for everyone to get two dives a day during the work week, Sunday through Thursday, but sometimes this is simply not possible. Being out of the water makes you appreciate your time in the water more, and the work that goes along with it. There is also the process of learning the species group each volunteer is assigned to (fish, coral, and invertebrates), as well as the methodology of how to perform surveys for each group. For many of us it is the first time studying these species or the level of diving experiences coming in is low, so it is a steep yet fun learning curve to be sure.
Days start early, sometimes as early as 5 or 6am, and do not end until dinner and debrief finish around 7pm. Depending on your schedule, you may get some time to rest during the day, and you might not believe how exhausting diving can be even without lifting or hauling kits and tanks. But for all our hard work, there is a quite a bit available to us for entertainment. After a full week, the staff helps us ring in the weekend by cooking up a bbq of some form of meat (chicken wings, possibly steak, or an awesome local catch grilled in banana leaves, just to name a few) as well as something nice for the vegetarians (last week the quiche was a big hit). We have a recreation room where people can borrow the classroom projector to watch a movie, play ping pong, or maybe play a guitar. On weekends or 'no dive days' there are many things to do such as snorkel, climb a small or big hill to check out the view, go into town for some shopping or to soak in local culture, hit up an internet cafe, or just explore the beauty of the island via the insanely cheap bus system.
Being my second GVI volunteer position, I would highly recommend this or any GVI program to anyone looking to make a difference in marine\terrestrial conservation or community\healthcare\teaching outreach. It can be hard work at times, but what you get back from it is rewarding and an experience of a lifetime, beyond simply experiencing a long stay in a beautiful destination. GVI does a very good job of maintaining health and safety standards, while balancing work with programs in such a way to not detract from the social and cultural experience for the volunteers in the program's location. I've met so many wonderful people of all ages and different walks of life with different reasons for being there, but in the end we will all walk away having made friends, learning something new, and experiencing something we can be proud of and sure to never forget.