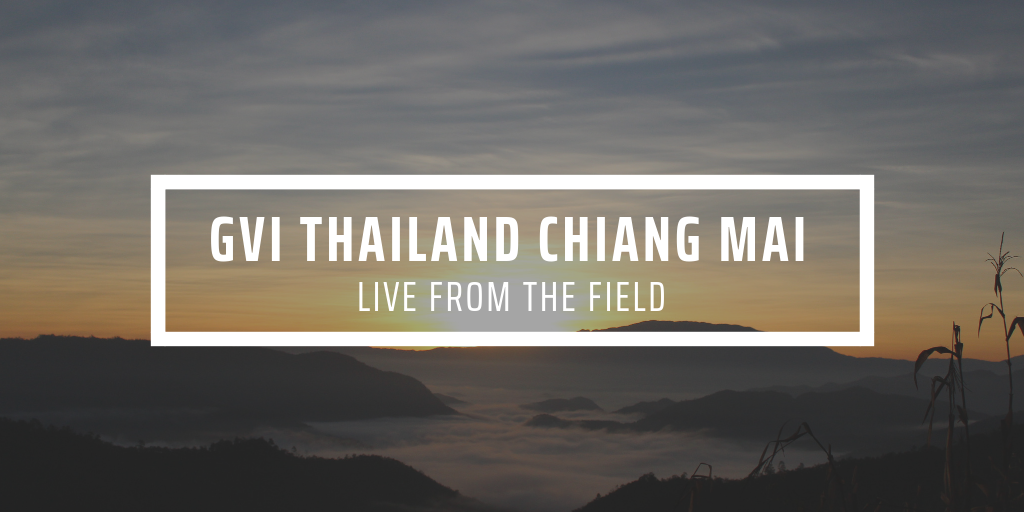 Lost boots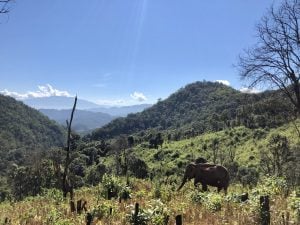 Unless you live in a similar climate or geography, nothing prepares you for hiking on the GVI Thailand Project. As a new intern, I found my first hike exceptionally difficult; slipped over multiple times and even lost my walking boot at one point! However, it was in that moment, where I witnessed what I am now seeing with regularity: the generosity of the people who are on project and the staff who support them. A fellow intern reached out his hand and helped me up from my rather precarious position down the side of the hill, found my shoe and then found a stick for me to use (which helped immensely). Everyone really is in it together.
Leaving it all behind
While I enjoyed my first hike, I was so focused on getting through it in one piece, that I didn't appreciate just how good an experience it is. My second hike went more smoothly. My second stick (this time, given to me by a thoughtful mahout) was integral to this. It was by no means an easy hike, but my more stable footing allowed me to truly appreciate the beautiful environment and the awe-inspiring elephants. The hikes are a challenge, but the sense of accomplishment from completing them is absolutely worth it. I cannot emphasise enough how different it is to see an elephant in the wild, as opposed to in captivity. Having the opportunity to do so is just one of the many aspects of this experience that I am grateful for. The decision to quit my job, move out of my apartment and get on a plane (for the first time in my life) to go abroad by myself (also, a first) was a hard choice and yet also an easy one. So far, after my first few days in Huay Pakoot, I am encouraged to believe I was justified in making that choice. As the highlight of this adventure, so far, I look forward to many more hikes to come!