Huay Pakoot Cup Football Tournament
By Sam Whittall
3 years ago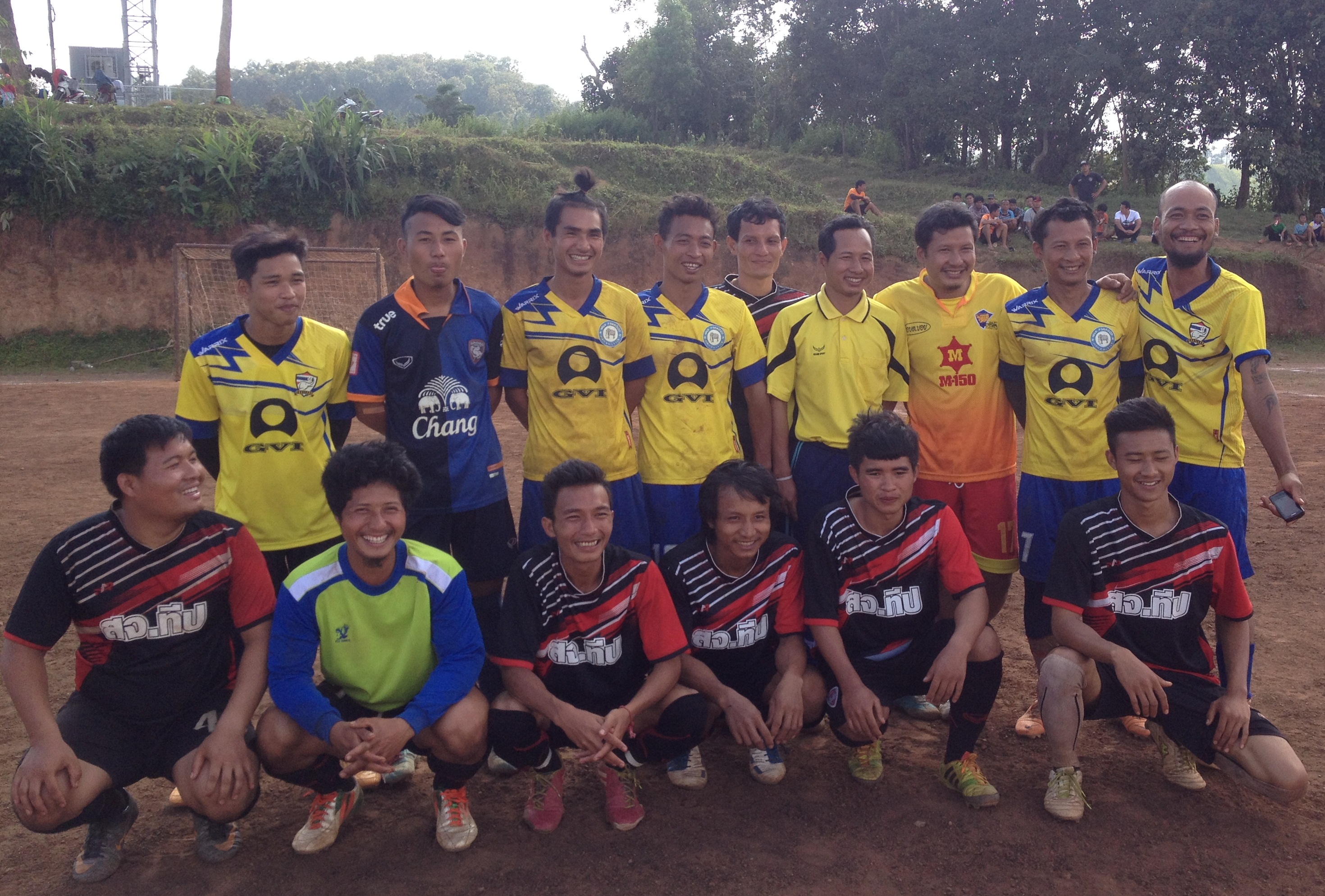 Huay Pakoot has just hosted its annual cup football and volleyball tournament. The tournament lasted 3 days and had 20 football teams and 8 volleyball teams taking part from all over the surrounding area, even as far as Chiang Mai city. The village itself put forward 4 football teams and 2 volleyball into the tournament and all volunteers and staff helped to support the local teams, especially the A and D football teams by buying and wearing their shirts specially designed and made for the tournament. The A team was of particular interest to the project as they had chosen the GVI logo for their shirts sponsor and it was great advertising to the visiting people to the village.
Each football team played 2 games per day over the first 2 days in the group stage of the tournament, the games lasted 30 minutes in 30 degree blistering heat, both the A and D teams did the village proud by not losing a single game however due to too many draws the D team didn't quite make it through to the 3rd day and finals. The A team with some great performances made it through to the last stages and managed to fight their way to the semi-final by beating the village B team, however this was to be the end of the road as unluckily they were defeated 2-1 and were also knocked out. The volleyball A team was also successful finishing in the top 4.
As well as the sport there were food and drink stools available and people came from all the surrounding area to watch and support their teams, over all it was a great event and as usual here on GVI Thailand Chaing Mai we got involved in the community as much as possible.