Hoping for a tiger, instead got frogs
By Karn Britton
4 years ago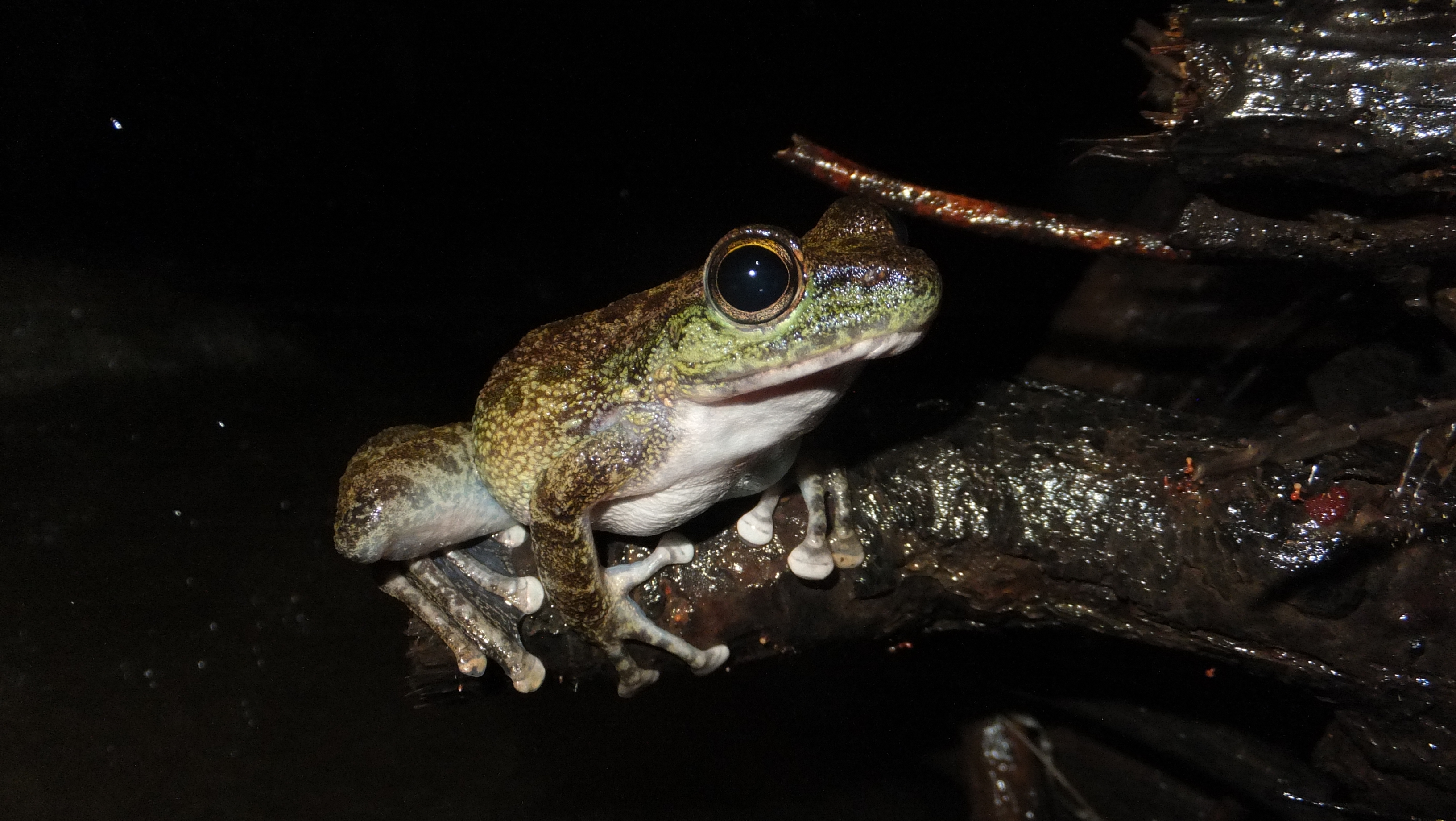 As we walked down to the forest I became alarmingly aware that my torch shone no more than 2ft ahead of me. I didn't like my chances of navigating down freshly muddy slopes let alone spotting any animals! More than anything I wanted to see a tiger, the area had been known to house barking deer, jackals and other amazing animals. Just before I decided all my concentration would be on focused on trying not to slip over, Root, one of the local villagers and our guide for the night, offered a perfectly working head torch, I was saved! With my new vision my anticipation rose – I was going to see a tiger!
As we trudged through the mud there were gleaming green eyes everywhere I looked, the forest was alive with spiders and other creepy crawlies! It started to rain but still we ventured on, through creek beds and across rice paddies.
Periodic rustling quickly notified me we were in the presence of some unknowing animal, quickly turning my head torch to the right I spotted a large rat dashing through the undergrowth, our first animal of the night! As the rain persisted our hopes of seeing more animals deflated, however not our spirits as it was a beautiful night. Balancing along the ridges between rice paddies trying not to fall into the freezing waters below, the soft hum of hiding insects and good company made the night walk an incredible experience, and although sadly no tiger, I'm sure we'll see him next time!