Hike through the Corn Fields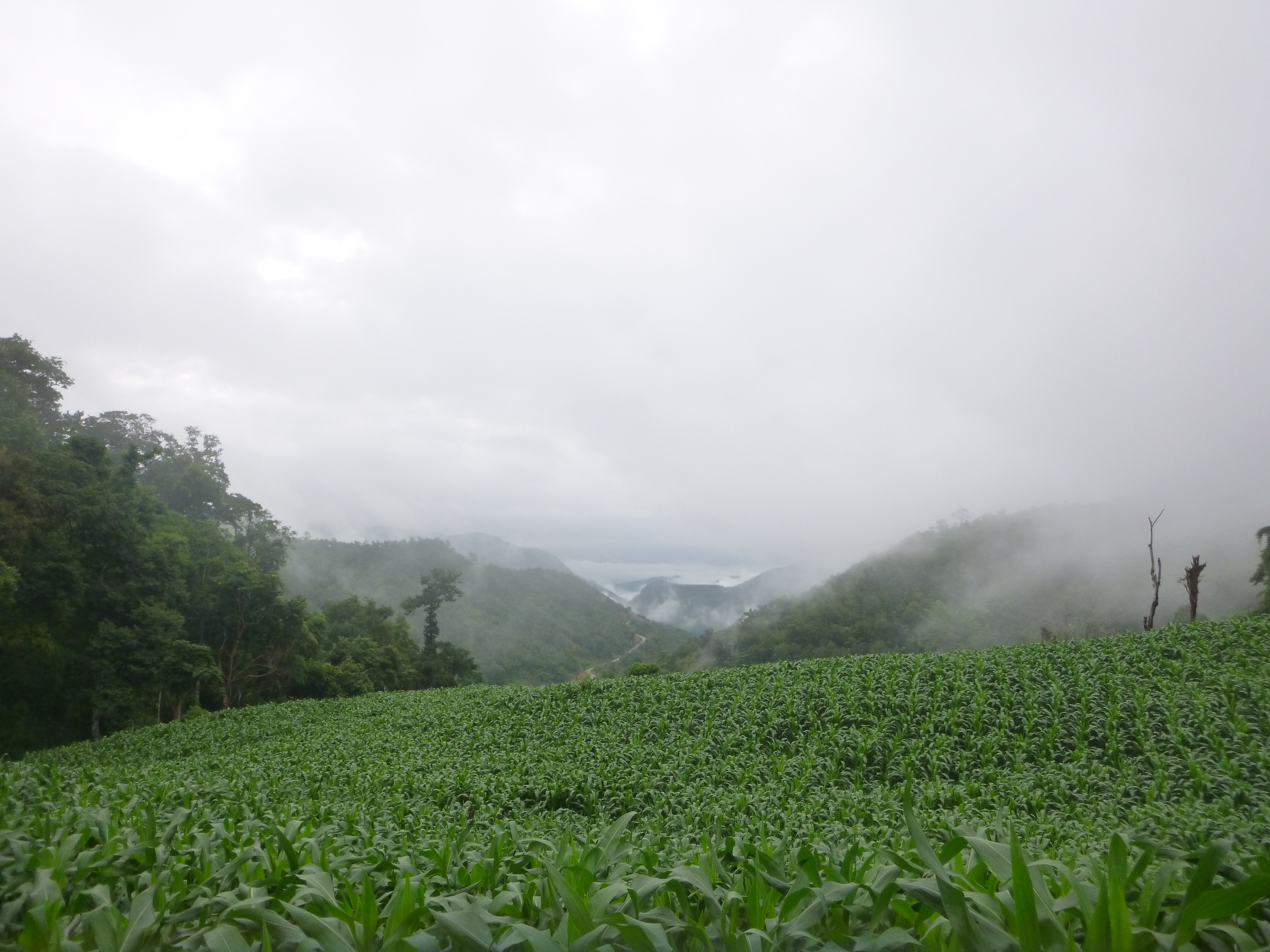 One of my favourite things about hiking in Huay Pakoot is the Kah Moon and Khum Suk elephant hikes. Every hike I have participated in to see these two elephants has been a long a different route to a different part of the forest. In the beginning of August a group of 5 volunteers hiked a new route through the cornfields, which turned out to be one of my favourite hikes of my experience here with GVI. As soon we arrived in the cornfields we were greeted with a beautiful misty view of the road and mountains. We then proceeded through the corn which eventually towered over all of us and seeing the person in front was near impossible.
After the corn fields, we all had to climb over barbed wire fences and gates before we reached a steep but short hill that was just mud. All the volunteers and the staff member fell down, but thankfully we all saw the funny side to it! It took about 2 hours of hiking and almost walking through a golden orb weaver's web, to finally reach the elephants. As usual the two beautiful females were calm and we were able to sit to observe them foraging for a small distance. When we made it back to the mud slide, we had to get up it, which lead to more falling and even more laughing!