Having fun teaching and learning at Punta Allen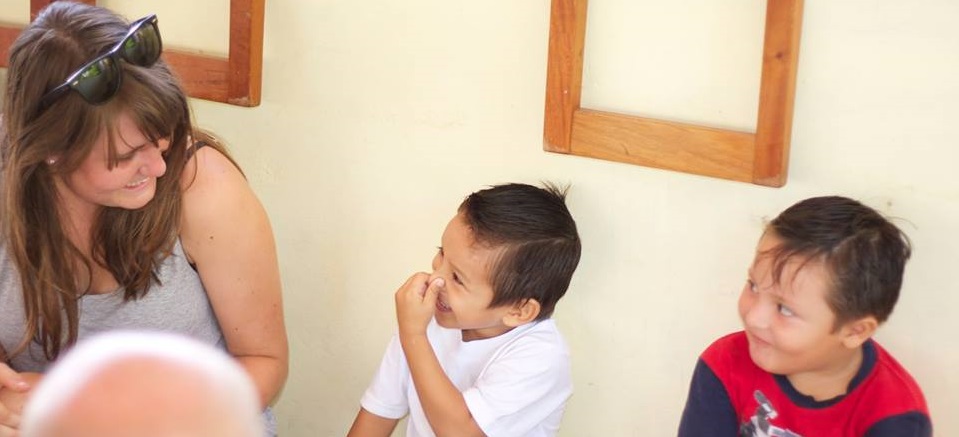 I have been teaching on and off now, for a couple of years, I am accustomed to an array of western classrooms, however I had never taught English as a second language up until the other day.
I arrived at Pez Maya, fresh from teaching at a traditional American summer camp, I had the sole ambition to dive, conduct research and detox from children. However, a few days in I was asked to visit Punta Allen; a remote fishing village located down a dusty road ridden with pot-holes, and lend a hand to Pez Maya's community project which focuses on teaching English to school children. To my surprise I jumped at the opportunity, I was happy to give up a day diving too immerse myself in an unfamiliar culture, get a negligible perspective on the Mexican school system and once again interact with children.
Headed by Rachel, a dedicated Pez Maya staff member who is adored by all the students; the project runs once a week and helps those from the ages of 3–14 learn basic English –   a skill which has become more vital in recent years since Punta Allen's slight tourist influx. Different to western schools, the classes are small with a variety of ages and abilities. With only one Kindergarten, Primary and Secondary school in the village, it was a shock to see the large size of the kindergarten compared to that of the secondary school. Having only ever read about high school drop out rates in areas such as Punta Allen, being confronted with the reality made me appreciate the positive affect projects such as Pez Maya's contribute to a local community.
The morning consisted of classroom activities at each school, which included games, songs and flash cards. After our lunch break at a small local café, we made our way to the 'kiosk' – a central area of the village which resembled a band stand; here children voluntarily partook in a craft workshop (or football), where cards and pictures were made out of recycled material.
Typically British, I speak no other language except for my own, although this had its draw backs I found all the children to be friendly and eager to participate, a rarity that I feel would be hard to come by back home. All in all I had a great day; I gained an insight into how GVI's projects positively make a difference whilst feeling a sense of self accomplishment. I would recommend volunteers of Pez Maya to visit Punta Allen at least once, I for one hope I can go back.