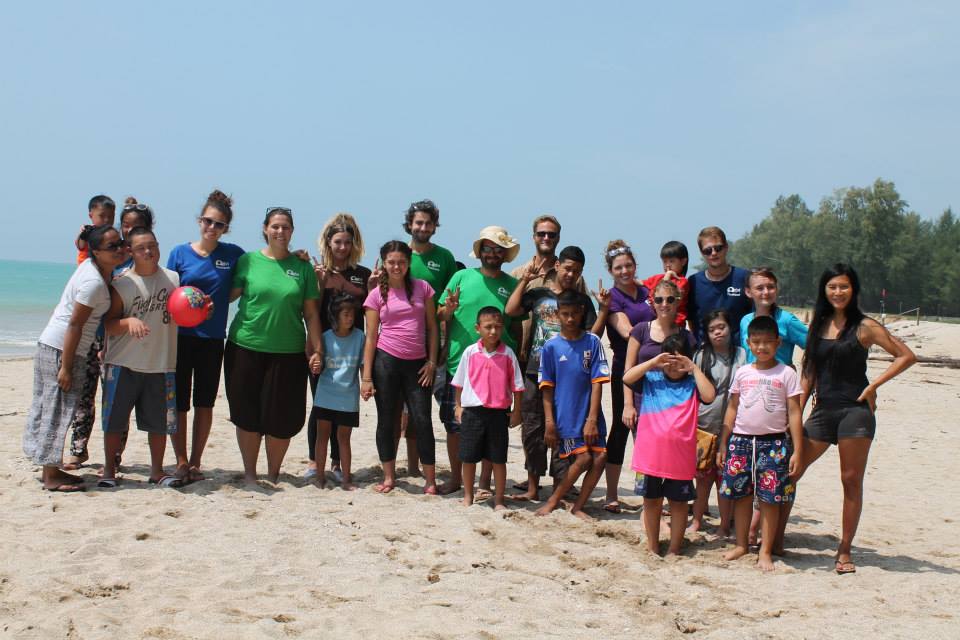 When I first arrived at base, I was with two other volunteers.  We were picked up at the Phuket Backpacker hostel and stopped for lunch first thing.  I remember feeling relieved at how kind and funny the two staff members were who picked us up! After lunch, we stopped at a grocery store to get some things we might have forgotten and some groceries for the house.  We normally would have stopped by a waterfall but it was very rainy!
Once we reached base, we said hello to all the other volunteers and staff members. The volunteers were all at base since it was so rainy out there wasn't really anything to do during that weekend.  We settled in, and spent the next two days doing basic training and going over some basic information.
By Tuesday, I was out in the field with the rest of the volunteers. It's been great! We went to the rainforest, and cleaned turtles last week.  At first I didn't know how I would remember all the information for data collecting and everything, but it really becomes a lot easier once you're actually in the field doing it.  Every day has gone by so fast since I got here! Everyone feels like family already.  When there's so many people living in a small space that tends to happen pretty quickly.  If anyone is looking for an adventure that is a little bit challenging but loads of fun, I definitely recommend GVI Phang Nga!
Wildes Ho – 8 weeks Conservation Volunteer