My first week as a Navotua Villager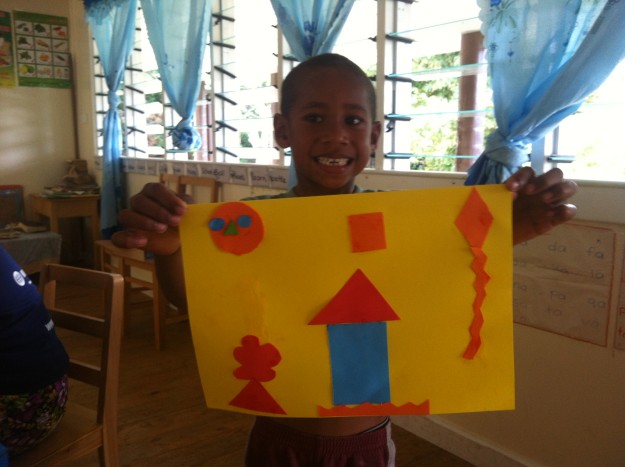 The other 4 volunteers and I met in Nadi for our initial training. The following day we flew by seaplane to the Yasawa Islands and then took a boat to Navotua, a wonderful village of less than 100 people. We were warmly welcomed with a kava ceremony (and would drink a fair bit more kava later in the week.) We are staying in an empty teacher's quarters that was built only last year, along with the school. Our neighbour is the school Headmaster, Mr. Akuila, a genial fellow with a constant smile who lives with his mother and 2 nephews.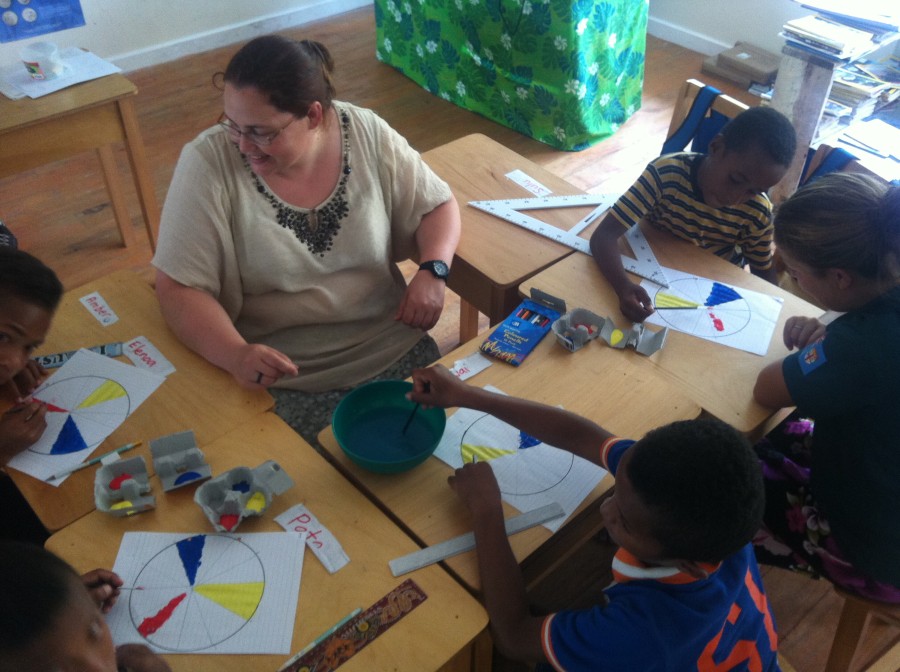 Our first week was spent with some days helping out at the school and others in the village. At the school, we help with teaching Maths, English, and Critical Thinking.  Arts and Crafts have been a big hit, as has Physical Education. The students – the whole village actually – are incredible vocalists. The two teachers (Master Akuila and Ms. Terisi) have been very helpful and accommodating. In the village, we are doing community surveys and painting cleaning instructions on rainwater tanks (which are used as the primary source of safe drinking water.) We have also spent some time with the Mother's Club and I've enjoyed sitting with the women discussing weaving techniques and village life in general.
On base, discussions always seem to revolve around food: what we're going to eat today, what we miss from home, what we are going to eat first when we get back. The food has been quite good – Mr. Akuila brought us a lobster that a fisherman had just caught! – but since food is such an easy (and fun) thing to talk about we always return to the subject.
I hope I never take electricity or running water for granted again. Or showers. Or internet.