First 24hrs on the Honour Fiji Journey
Manning the helm of a traditional square sail tall ship, with the south-seas illuminated by moonlight as the sails bellow above…
This is not the opening passage from a sailors classic, but the experience of my first night aboard The Alvei. In a collaborative project between the Econesian Society, The Alvei, her Captain Evan Logan and GVI Fiji, volunteers have had the opportunity to experience the life of a traditional sailor, embarking on a trip around the islands of Fiji.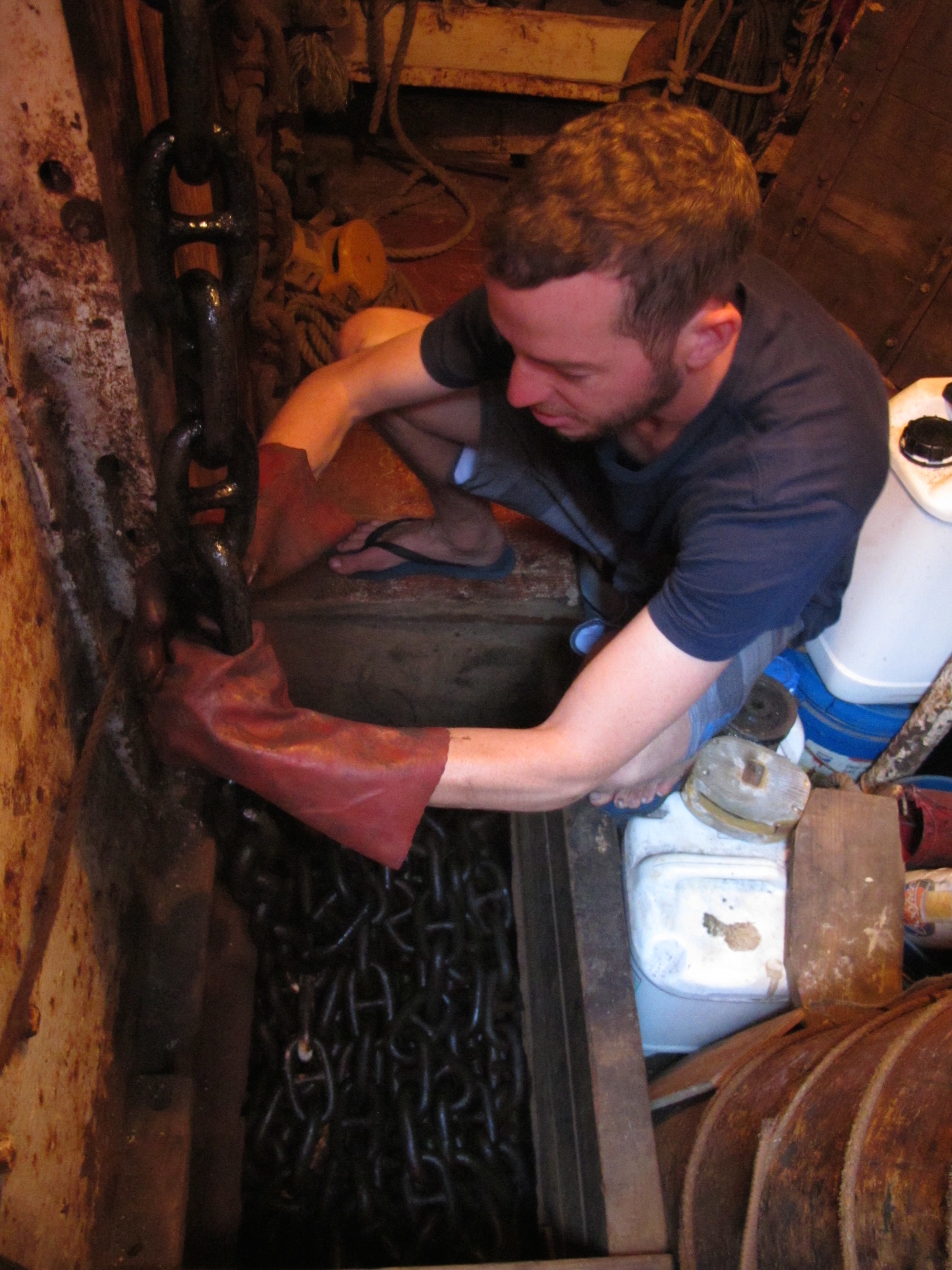 On first impressions the Alvei is a stunning vessel, 3 masts tower above a steel hull decked in wood. On our first night aboard we were shown to our bunks, given a tour of the vessel and treated to a dinner in the galley with an established crew that had just arrived in Suva from a trip spanning 40 days between Brisbane, Australia and Suva, Fiji. We were briefed by the captain that we'd be planning to set off for the Yasawa Islands at first light.
At 6am on the following morning we were awoken by the sound of the engine starting up and summoned to the deck – it was time to raise the anchor and let the journey begin. Raising the anchor on a ship such as the Alvei takes human power – lots of it! – 6 people are needed to turn the gears on the winch with others needed on standby to step in as people get tired, with another person needed to 'flake the chain' down in the foc'sle by guiding it into it's housing as it's pulled aboard the ship; the job I was given. 30 mins of hard labour later and we started to feel the boat rocking as the anchor is 'catted' in place on the side of the bow.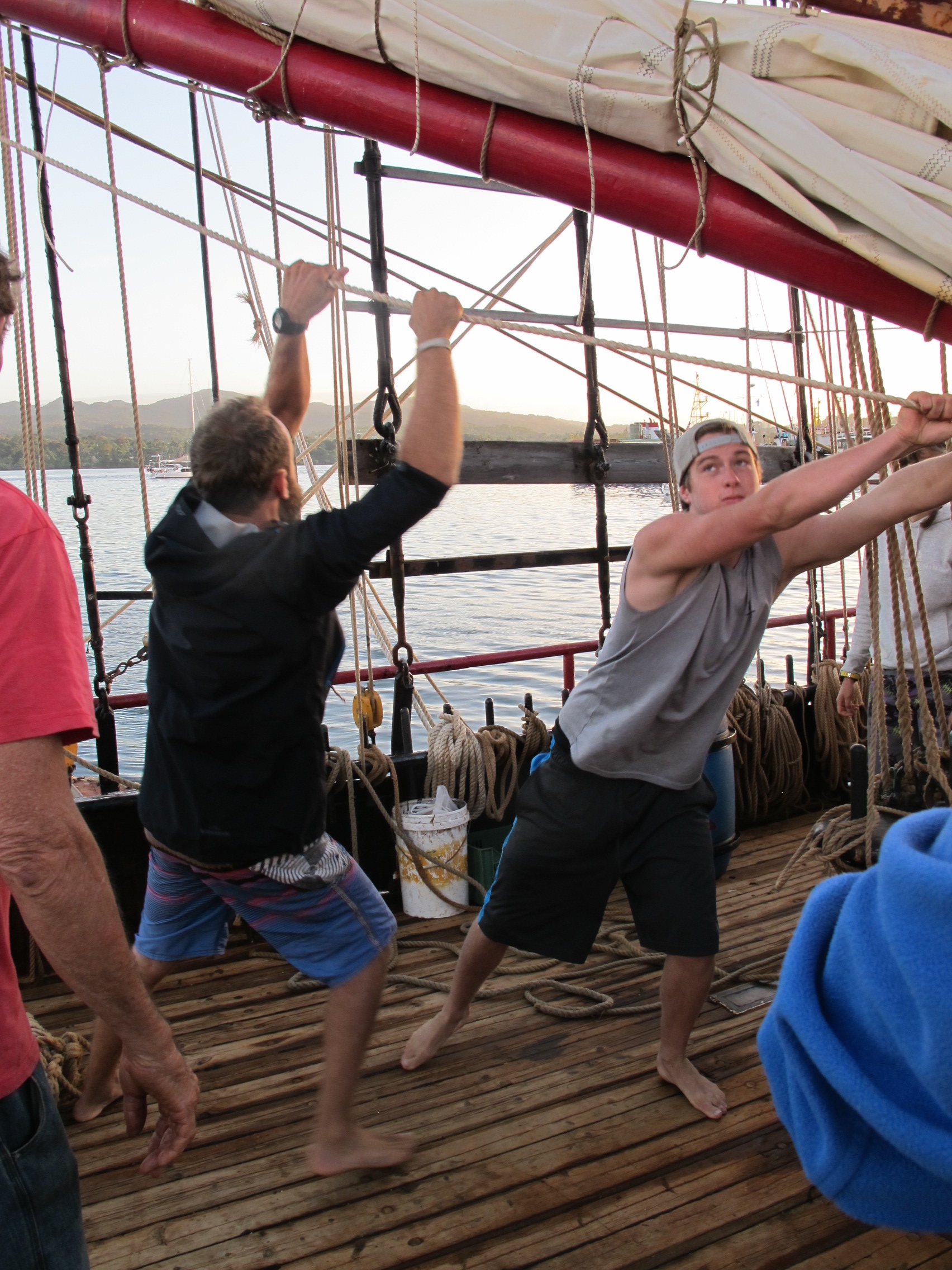 We had started our journey west through the waters just south of Viti Levu, the 'coral coast' as it's known locally. At lunch time the captain split us off into 'watches' – groups of crew with specific time slots to be up on deck with various tasks to carry out such as steering from the helm, navigating, depth checking and on lookouts for reef, hazards and other boats.
As we reached the waters just south of Pacific Harbour the winds picked up sufficiently enough to cut the engine to put the ship under sail. As my watch – the 'Mizzen' (8-12 at night, 8-12 the morning) – came up it was a stunning, clear, moonlit night. On rotation with the other members of my watch was a majestic experience, with each of us fulfilling the duties needed to steer the ship safely through the waters of the south seas. By the time our watch was over it had been an amazing experience, and I didn't want to give it up just yet… and the best part – I don't have to as we'll be aboard for 3 more weeks!
Joe Sharpe, Programme Manager, GVI Fiji