By Emma Hoban
4 years ago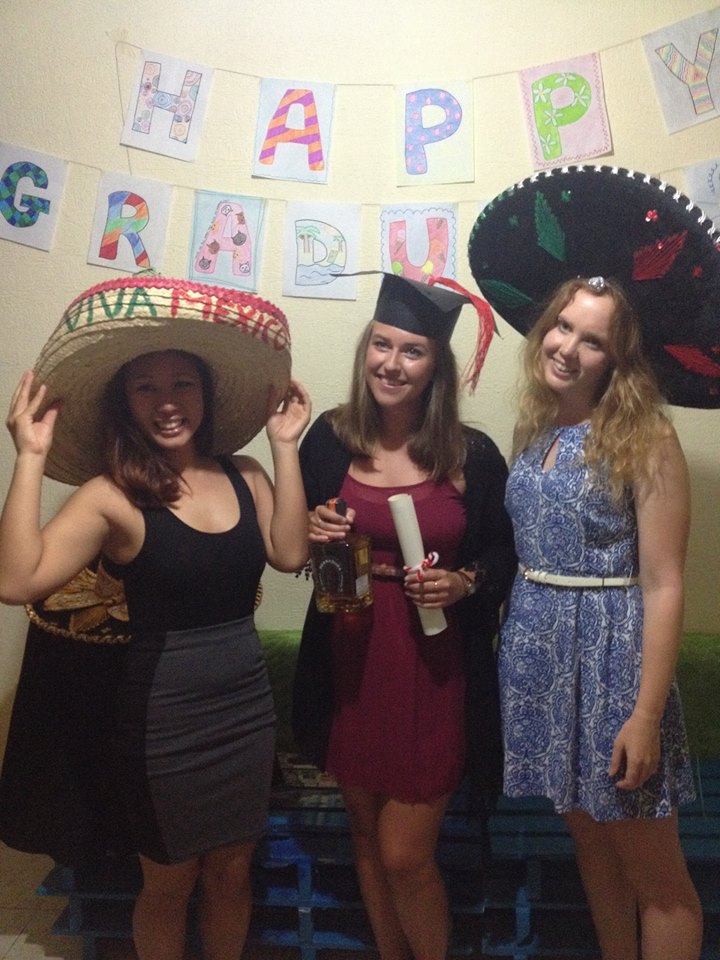 I have been in Mexico now for around 5 months and it is safe to say that that I have fallen in love with this country. I finished university at the beginning of last year and spent a while trying to decide what my next step would be. Did I want to get a job in the real world? Go back to study? Backpack around the world? There were so many options. After halfheartedly applying for a couple of jobs in Australia I found the internships offered by GVI. It was perfect! It gave me the opportunity to further develop my skills and gain some work experience while enabling me to study Spanish. And the best part of all was I got to travel at the same time!!!
I came into this experience with not much in the way of expectations but it is safe to say my experience has far exceeded any that I did have! Being an intern I have had the opportunity to experience all three projects that are offered here in Playa del Carmen and they are all great. There have been too many amazing experiences to name, however some of my highlights at the projects have included helping to make a tractor out of cardboard so that two children in wheelchairs could participate in the Christmas play, helping kids with their homework, teaching English lessons and dancing nearly every day at the ludoteca (those kids have really got the moves!!!).
I think my favorite part of this experience has been the amazing people I have had the opportunity to meet both at the projects and the volunteers! Being here for such a long period of time I have seen many people come and go which has allowed me the privilege of meeting and learning from a wide range of talented and interesting people. From learning how to swear in Swiss German to in-depth philosophical and political discussions I have gained in some way from every person that has spent time here for which I am incredibly grateful.
I have also gotten to travel this beautiful country. There is so much to do and see here. I have spent many a weekend relaxing and drinking cocktails on the beach. I have satisfied my cultural side getting to visit a number of beautiful Mayan ruins. A highlight being floating down ancient Mayan canals. I have rode bikes around beautiful historic towns, swam in breathtaking cenotes, snorkeled off Caribbean islands, listened to my own private mariachi performance while sipping tequila, danced salsa and so much more!! The food is also been fantastic! Not being a fan of spicy food it was one aspect of Mexico I was quite hesitant about before I arrived but I have absolutely loved it!! There are so many new and interesting things to try and they are all delicious. I have even grown to like spicy food something I never thought would happen. GVI even provides a weekly cooking class with some local Mexican ladies so I have learnt how to cook some of my favourite traditional dishes.
Being an intern with GVI has been a great learning experience. The internship is very flexible and the staff here allow you to utilise your strengths and work hard at what you are passionate about. It has also provided me with a range of training opportunities including first aid, leadership training, risk assessment and human rights training just to name a few. I will come away from this experience far more employable than when I arrived. Half way through my time here with GVI I transitioned into the position of a scholar which means that I became an unpaid staff member with GVI. This has allowed me to get an insight into the inner workings of GVI and what I have seen has been very impressive. It is an organisation that really genuinely cares about both the projects and the volunteers. The staff here work very long hours in a very demanding role but they are always happy to help in any way they can. They are continually striving for improvement to better the experience of volunteers and provide more help to the projects. It is an organisation I would be proud to say I worked for.
I would recommend GVI to anyone considering volunteering or even looking further their career. I have had the most amazing experience over the last 5 months and will be very sad when it soon comes to an end!
Thank you Mexico you have been fantastic!!!!