Dolphins, exquisite basic dining and losing shoes!
By Henrik, Victoria and Faridah
4 years ago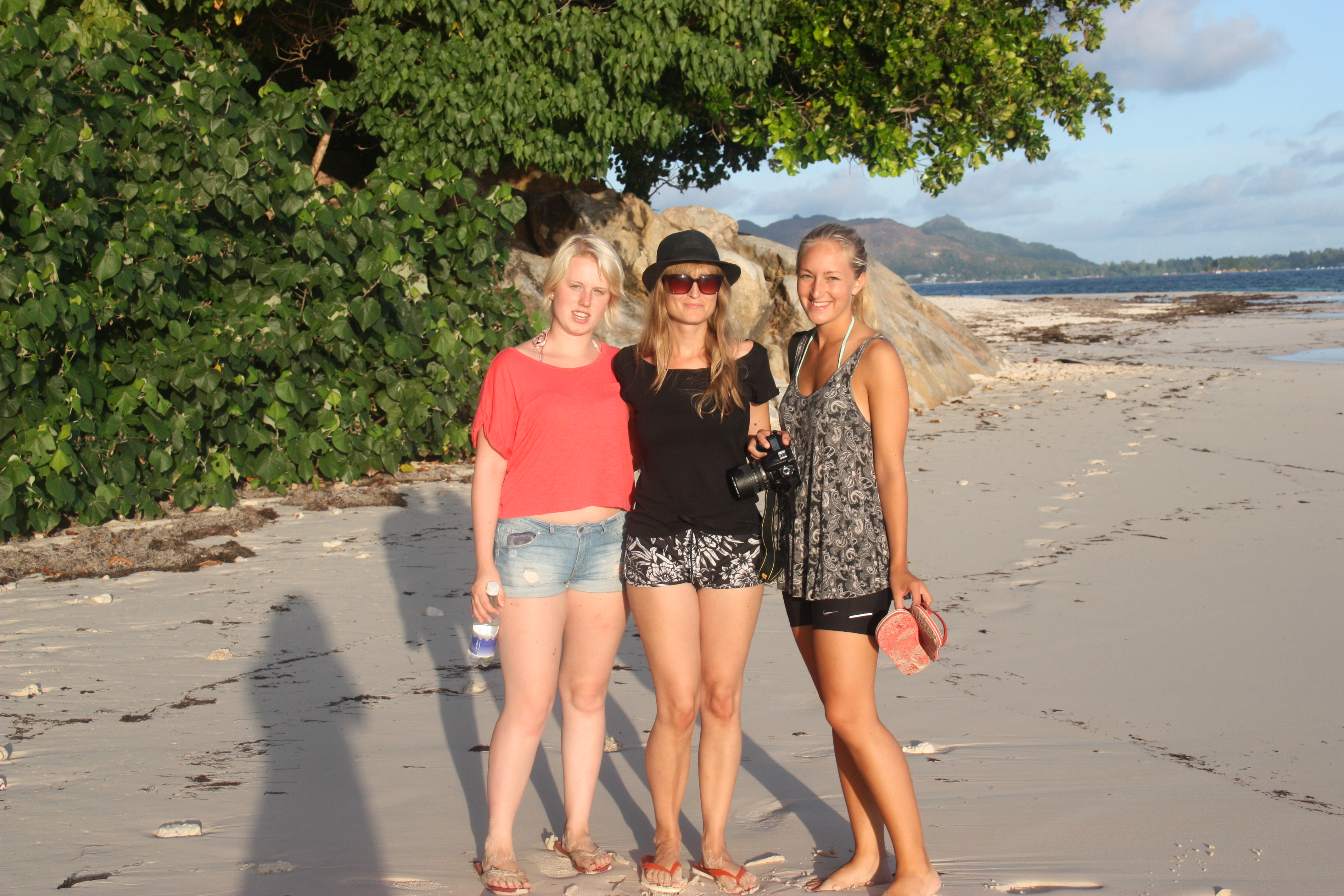 Week 1 on Curieuse Island – Henrik, Victoria and Faridah
When we all first met at the ferry habour of Mahe everyone was very excited!
We were all anxious to see what was going to be our new home for the next month (for some two months).
On the ferry everyone introduced themselves and exchanged pleasantries and some coped with seasickness (maaaybe Marina).
At Praslin we met Dan and Cheryl waiting with Dexter at the beach. Everyone immediately noticed that Cheryl was very enthusiastic!!
With Dexter's help and Dan's navigation, we saw dolphins and then arrived at Curieuse.
Our first impression of the base was that it was… basic!
We entered Shark Shack and Leper Lodge, prepared our bed and put up our mosquito nets.
During the first few days we listened to a lot of presentations, took a few walks around the island and enjoyed the beautiful beach. We also met Obama, tortoise number 14, who quickly became a favourite amongst volunteers. We went on Bird surveys and everyone fell in love with (and only remembered) the male Madagascan fody. But by the quiz on Wednesday, everyone was a bird expert. Other fun things we did were go tortoise tickling at the Ranger's Station and Mudskipping in the Mangroves (where people got stuck ~William~ and some lost their shoes (maaaaybe Marina and Henrik!). It was all great fun. We loved it!
We have seen much of the island's landscape thanks to Alan's deep interest in the flora and fauna and his love for all things Curieuse from sharks to spiders is clear for all to see (but not necessarily to understand)!
The highlights of the week were
Getting stung by sea lice while exploring the Curieuse creatures during snorkeling

Winning in volleyball (thanks to Sonja's awesome skills! ~wink~)

Unbelievable meal concocted by the volunteers

Getting to know all the awesome volunteers and of course staff!
All in all, we have become a family and the gvi base has become a home away from home.