Diving update: Incidental sightings and volunteer training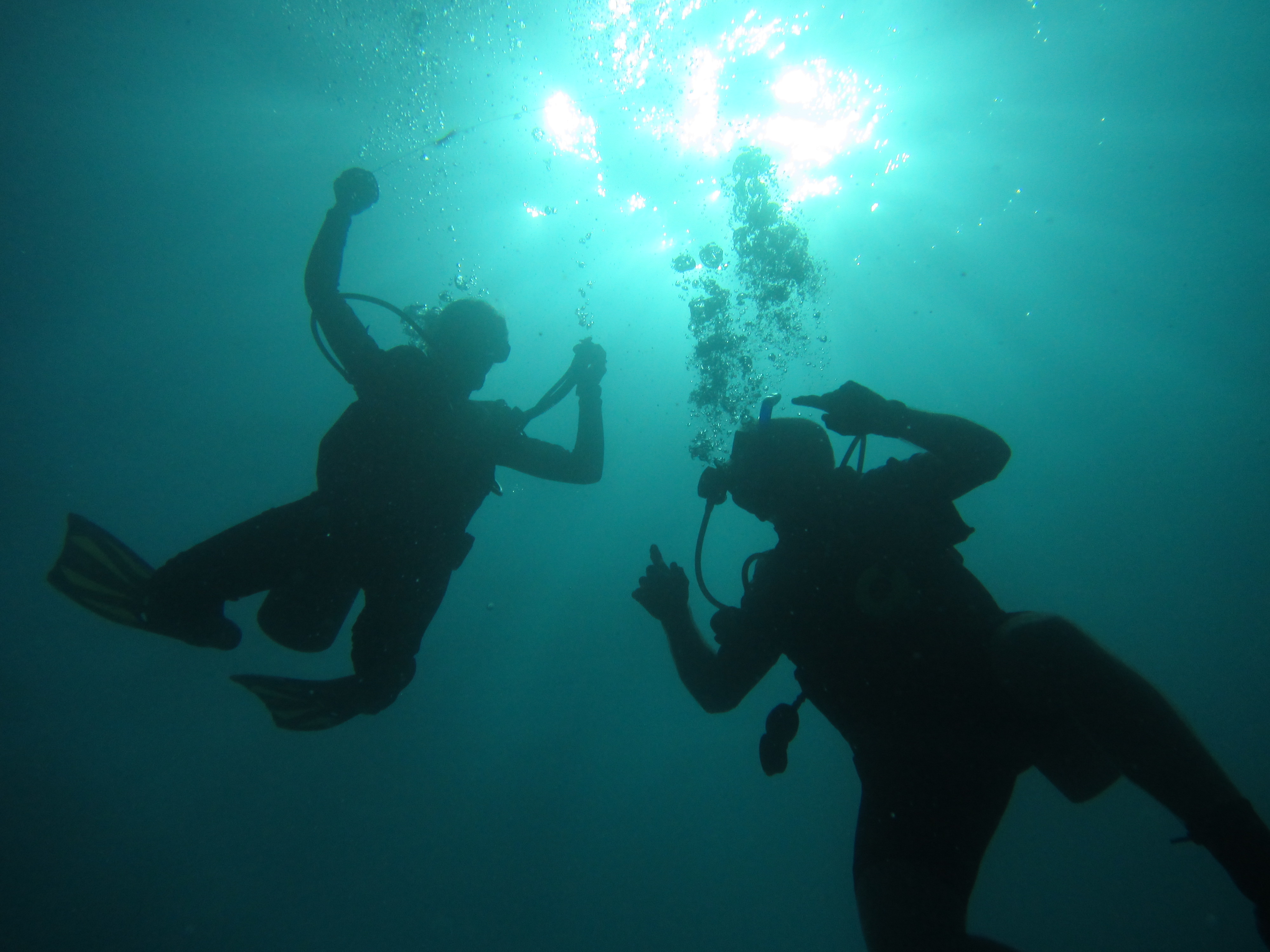 Diving in Pez Maya is incredible, almost every dive is different with "incidental" sightings becoming more frequent – turtles, stingrays, lion fish and morays are making those dives so much more exciting!
This week there has been a big variety of different types of dives; the advanced open water dives are taking place with the newly welcome volunteers who quickly adapted to the life here on base. The oldies have now moved on to Fish Spotting/Sizing, Coral Community (looking at the health of the reef such as abundance of coral diseases), Point Intercept (to see what type of coral/organisms the reef consist of) and Practice Monitoring (learning how to use the tools for monitoring fish/coral on a 30m transect line).
The interns and other volunteers who have signed up for the rescue course have started to save lives! All of which are having a great time acting out as panicked divers splashing around in the water and as the rescue divers finding our strength pulling unconscious divers from the sea into the boat and up on the beach.