Community work in Navotua Village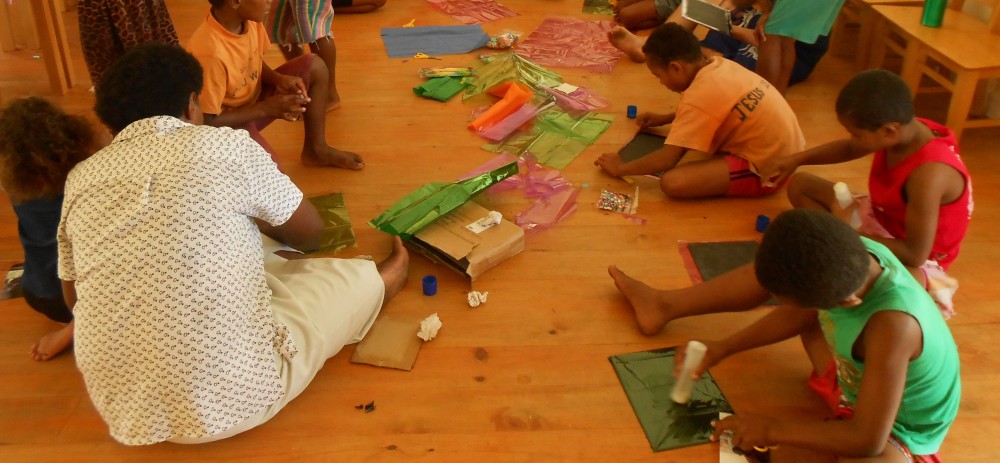 Bula!
It is hard to believe that our third week here in Navotua is coming to an end. Before our expedition started I thought one month would be the perfect length of stay but now I know I was mistaken and wish for nothing more than to be able to stay. The community of Navotua has welcomed all of us with open arms and hearts. Their spirits are high and they are always looking to either teach us or learn from us. Every village member is hard working, humble and needed to make this community who they are. It is easy to see that the community here is actually a family and it has been one of the best experiences becoming a part of that for the last three weeks.
We have worked in the school with children age's five to eight and it has been by far one of my favourite parts. The children are eager to learn which makes our jobs even more rewarding. We have held health lessons; teaching the kids the proper way to wash their hands using glitter as germs and songs to sing. We also made resources, like Mr. Plaquem for the kids to see the importance of brushing their teeth. This week we created a garden with the help of the children to grow fruits and veggies to bring more nutrients to the community. With the children helping to clear out an area using their own machetes we built a garden and planted seeds in only a few days. The children have been so excited to help with any of the projects we've come up with and have been an inspiration to come up with more.